Learn about the weirdest job in the world of football
Learn about the weirdest job in the world of football
Sep 08, 2018, 02:35 pm
2 min read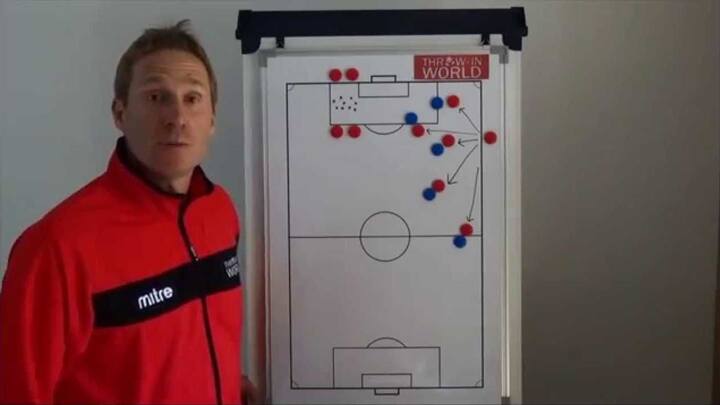 Liverpool, in their bid to perform better and win silverware this term, have appointed a specialist, unheard of in English football before. Thomas Gronnemark has been named by Jurgen Klopp as Liverpool's throw-in coach. Gronnemark said that he realizes his job might be the weirdest in the world but believes proper throw-ins will bring positive results. Here are further details.
Gronnemark opens up about his job at Liverpool
Gronnemark holds the record for the longest throw-in ever, when he covered 51.33 m in a single throw. He said that he does agree it sounds like the weirdest job in the world, but throw-ins do reap a lot of benefits if executed properly. He was recently mocked and criticized by TV football pundit, Andy Gray, for his profession.
Jurgen Klopp talks about his new appointed throw-in coach
Liverpool manager Jurgen Klopp has said that before meeting Gronnemark, he too had never heard about a throw-in coach. However, Klopp added, "When I heard about Thomas, it was clear to me I wanted to meet him. When I met him, it was 100% clear I wanted to employ him. You cannot have enough specialists around you. He has already made a difference."
Details of Gronnemark's association with football
Gronnemark has, usually, done freelance work as a throw-in coach with a number of clubs in Denmark and Germany. He has worked with Danish clubs FC Midtjylland and AC Horsens along with stints in Germany. Gronnemark teaches three types of throw-ins- the long throw-in, the fast throw-in to boost counter-attacks, and the throw-in to help the team retain possession under pressure.
History of throw-in goals in the Premier League
Opta Sports revealed interesting facts regarding goals coming from throw-ins in the English Premier League. 20 goals were scored in the EPL in the last five seasons from throw-ins. Moreover, Liverpool, themselves, had only three shots at scoring from a throw-in. However, players including Ian Wright have admitted Gronnemark has been useful and that he has been impressed by Joe Gomez's recent performance.