Maradona says Messi should quit the Argentina national team
Maradona says Messi should quit the Argentina national team
Oct 01, 2018, 05:18 pm
2 min read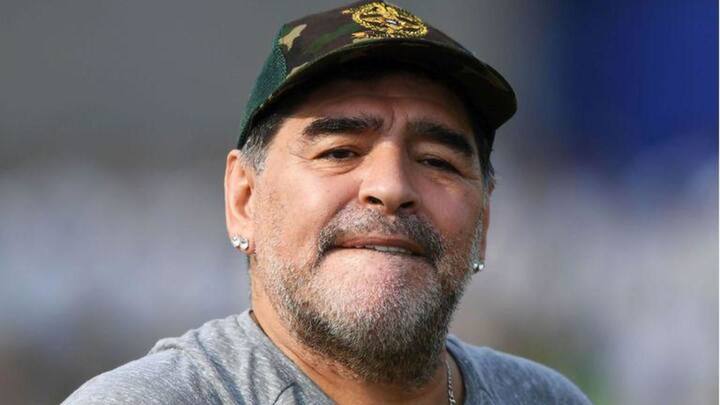 Argentine football legend Diego Maradona has come to the aide of Leo Messi and said that the 31-year-old should quit international football. The comments come after Messi was solely held responsible for Argentina's poor performance at the 2018 FIFA World Cup in Russia. Maradona feels that Messi should stop taking the blame and see how the team performs without him. Details follow.
Sampaoli lost his job after the World Cup
Argentina drew their match against Iceland at the World Cup, lost to Croatia, and won against Nigeria to secure a place in the round of 16, where they lost to eventual champions France. This poor show saw their coach Jorge Sampaoli being sacked, and Messi's future with the team cast in a shadow of doubts. Messi missed a penalty during Argentina's match against Iceland.
What were Maradona's comments regarding Messi's future?
Maradona is livid that for everything that goes wrong, Messi is made the scapegoat. "I would tell him: 'don't go anymore, man'. Let's see if they can handle that. Let's see if they're really big men. I would have liked to see him tell us all to f*** off. Because he is not to blame for us not being world champions", said the legend.
It is wrong to blame Messi for the team's woes
Messi is a rare talent in football history, but it cannot be expected that he will always make the difference in a team sport single-handedly. Under his leadership, Argentina have reached two Copa America finals, a World Cup final, and it was Messi who pulled the team into the 2018 World Cup qualifiers. Blaming him after all that he has done is not right.