#MeToo: Should Cristiano Ronaldo be condemned by the world?
#MeToo: Should Cristiano Ronaldo be condemned by the world?
Written by
Shiladitya Ray
Oct 09, 2018, 05:29 pm
4 min read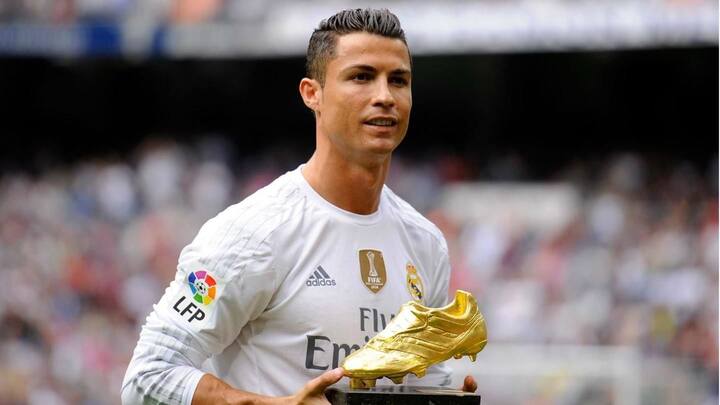 With multiple allegations of rape and sexual misconduct against ace footballer Cristiano Ronaldo, his status as one of the 'Greatest of All Time' is under severe threat, along with what remains of his footballing career. Given the allegations, and the fine line between proof and accusations, should Ronaldo's fans, the footballing world, and the world in general shun the superstar? We decode.
Kathryn Mayorga opened the floodgates by breaking her silence
Accusations of sexual misconduct against Cristiano Ronaldo started piling up after a woman from Las Vegas, Kathryn Mayorga, broke her silence and alleged that Ronaldo had anally raped her in 2009, and had paid her $375,000 as hush money contingent on a non-disclosure agreement. Since then, three more women, as yet unidentified, have come forward with similar accusations against the ace footballer.
The first allegation of rape dates back to 2005
It should be noted that Mayorga wasn't the first to allege rape. In 2005, Ronaldo had been arrested and questioned for allegedly raping a woman in London. However, owing to insufficient evidence, Scotland Yard dropped the case against Ronaldo, who was 20 at the time.
What we know about the latest allegations against Ronaldo
The latest allegations against Ronaldo surfaced on Monday when lawyers for Kathryn Mayorga said that they were probing three new allegations against the ace footballer. Reportedly, one of the new accusers alleged that Ronaldo had raped her, while another said she had been "hurt" by the superstar. Meanwhile, the third has alleged that she entered into a non-disclosure agreement with Ronaldo, like Mayorga did.
Are the claims substantiated or unsubstantiated?
It should be noted that the latest allegations, as yet, seem to be unsubstantiated insofar as no other details have been provided. That said, it would be juvenile to cast them aside as a 'conspiracy' against the ace footballer. Further details, if any, should be awaited. On the other hand, however, Kathryn Mayorga's allegations seem to hold much, much more substance as of now.
Mayorga's allegations are becoming increasingly substantiated
When Kathryn Mayorga broke her silence around a week back, she had already provided intricate details of the alleged rape incident that took place in June 2009 in Las Vegas. Subsequently, German publication Der Spiegel, which broke Mayorga's story, published photographs of the non-disclosure agreement that Ronaldo allegedly made Mayorga sign in exchange of $375,000. The document shows the signatures of Mayorga and Ronaldo.
The document, if genuine, seems to incriminate Ronaldo for rape
The document, apart from showing the NDA, details Ronaldo's responses to a questionnaire made by his lawyers. The responses reveal that Ronaldo had acknowledged that Mayorga had said "no" and "stop" several times, thereby clearly indicating lack of consent and thus, rape. Is the document genuine? Der Spiegel claims it's genuine, explaining that even Ronaldo's lawyers have not objected to claims of authenticity yet.
How Ronaldo's club, country, and sponsors have reacted
Given this situation, Ronaldo's club, country, and sponsors have reacted, albeit in different ways. While speculation is rife that Ronaldo has been dropped from the Portuguese national team owing to the allegations, Juventus has issued a statement in support of the footballer. Ronaldo's sponsors, EA and Nike, however, have walked the middle path, communicating their concerns and pledging a close inspection of further developments.
Despite the supposed evidence, Ronaldo hasn't been declared guilty yet
As mentioned earlier, there's a fine line between proof and accusations, and Ronaldo has not been declared guilty yet legally, despite the supposed evidence. Given this reality, supporting the superstar or shunning him completely would be tantamount to dismissing all the allegations completely or believing them outright. Either way, it would be ill-advised to jump to conclusions till more concrete developments shape the case(s).
Regardless, we all have a moral and social responsibility
That said, the legal process of proving/disproving guilt is bound to take its own sweet time. In the meantime, it's the moral responsibility of fans and the footballing world to not get blindsided by their allegiances, and call Ronaldo out for impropriety as and when evidence points towards it (as it has, in Mayorga's case). Talent, after all, cannot absolve unacceptable human behavior.