Tennis: Rafael Nadal claims the number one rank
Tennis: Rafael Nadal claims the number one rank
Apr 02, 2018, 08:32 pm
2 min read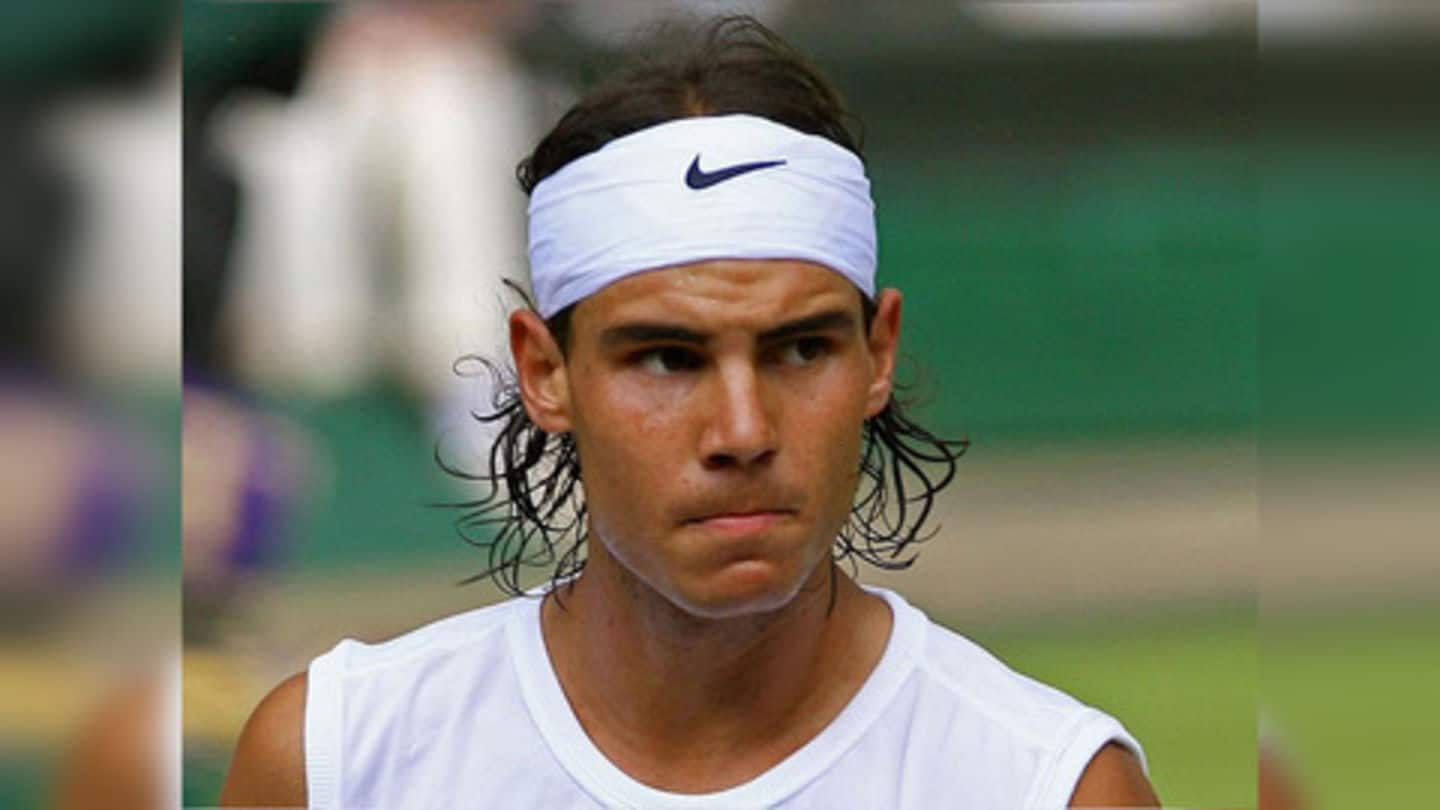 10-time French Open Champion Rafael Nadal has dethroned arch-nemesis Roger Federer from the world number one spot. The Spaniard had last held the top spot in February 2018. However, Federer had an amazing run in 2018 and in the process made the top rank his own. This is the 16-time Grand Slam champion Nadal's 168th week at the pinnacle of the rankings.
Will top-spot turn out to be lucky this time too?
This comes as a major boost to the 10 time French Open champion. Interestingly, every time Nadal has reached the top spot he has gone on to finish the year as the number one-ranked player. He scaled the top spot for the first time in August 2008 and spent 46 weeks there. This is his 5th stint as the world number one.
Federer is just 100 points behind Nadal
In order to keep the top rank, Federer had to reach the quarter-finals of the Miami Open. But the Swiss ace was ousted in the round of 64 by world number 175 Thanasi Kokkinakis. This brought an end to his short reign. However, Federer is just 100 points behind Nadal as per the latest rankings.
Nadal will have to defend his rank during clay season
Federer has already ruled himself out of the clay season. However, Nadal will have to be at his best if he has to defend his rank. A small slip by Nadal would make the Swiss maestro the top-ranked player again. Nadal has been out of action since the Australian Open quarter-final in January and will return to tennis this weekend at the Davis Cup.