NBA: Here are the records held by Michael Jordan
NBA: Here are the records held by Michael Jordan
Sep 11, 2019, 05:14 pm
2 min read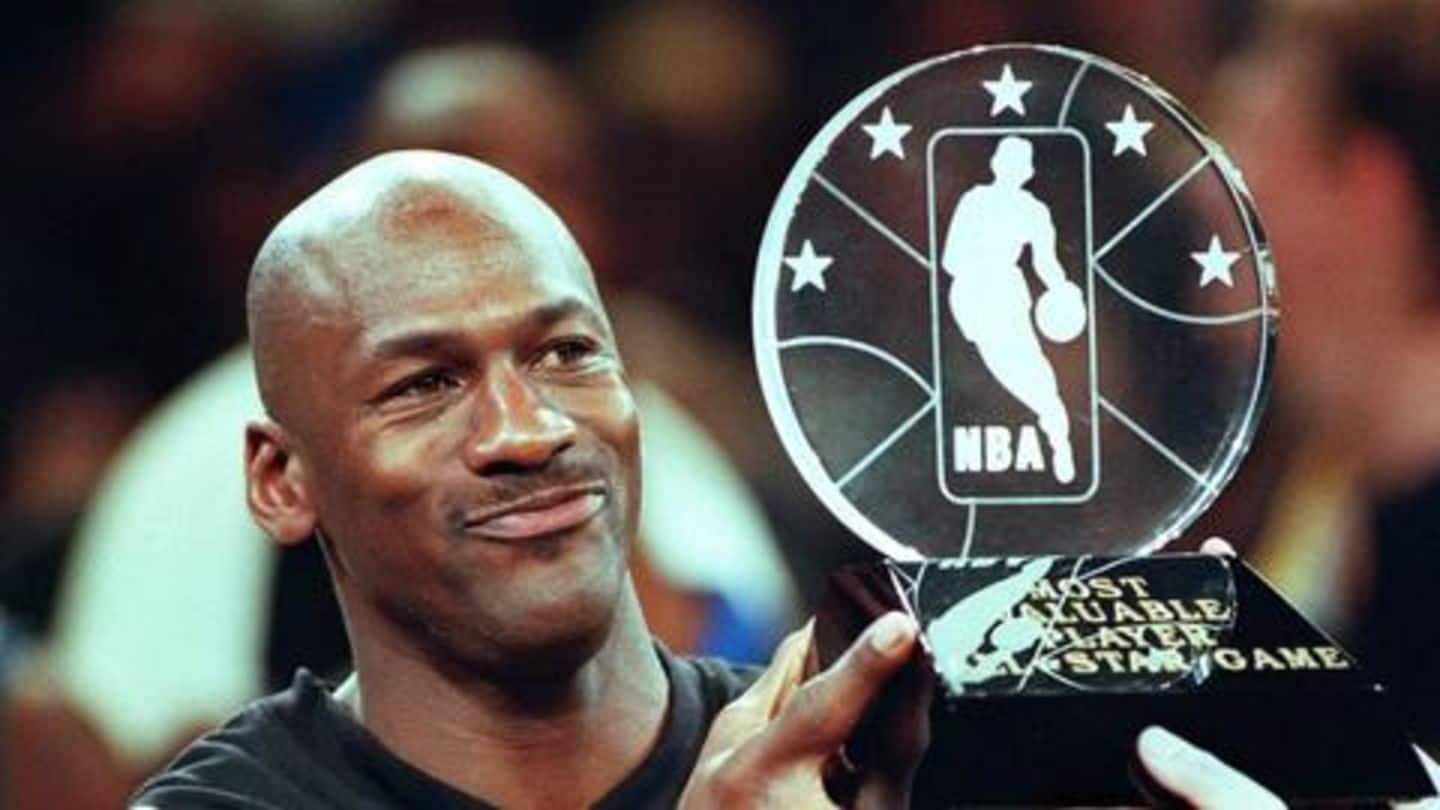 The National Basketball Association (NBA) has seen a number of legendary players being born. One such player, who has been a pioneer in lifting and taking the NBA to a whole new level, is Michael Jordan. After making a career with Chicago Bulls and Washington Wizards, Jordan also shined for the USA, winning twin Olympic golds. Nonetheless, we take a look at his records.
Highest scoring average in a final
Scoring in a final is a daunting task, but an honorable job. However, scoring by oneself at the grandest stage is a godly job, for which Jordan is famous. The 1993 finals would always be remembered for Jordan carrying Bulls on his back, as he posted a crazy, but record, scoring average of 41 to outplay Phoenix Suns.
Oldest to score 40 points in a game
Scoring consistently is a remarkable job, and Jordan has made a name for himself for the same. However, what's even remarkable that he continued his scoring spree even at an older age. Currently, Jordan holds the record of being the oldest player (40) to score 40 points in a game, which he did so against New Jersey Nets in February 2003, scoring 43 points.
Most points in a playoff game
We all know Boston Celtics are the most successful NBA team, as they were a force a few years back. However, did anyone imagine someone scoring more than 60 points against a champion team like Celtics? No one certainly did, but Jordan did the impossible task, as he scored a record 63 points against them during the 1986 playoffs. Seems unbreakable for now.
Most leading scorer in a season
Finishing as the leading scorer in a season is an achievement of honor. However, doing it on multiple occasions is even astounding. On the same note, Jordan holds the record of becoming the leading scorer in a season, on 10 occasions, with Bulls. Among active players, Kevin Durant is next to him, having done so on just four occasions so far.
Highest scoring average in NBA career
The overall career of a basketball player is defined by the scoring rate. As for the best scoring average by a player in NBA, the record stands with Jordan, of 30.12, which involves 32,292 points from 1,072 games in 15 seasons. Among current players, LeBron James is next, with 27.16, and is still a striking distance away from Jordan's tally.