Injuries, results, signings - Nothing going right for Real Madrid
Injuries, results, signings - Nothing going right for Real Madrid
Jan 19, 2019, 08:44 pm
2 min read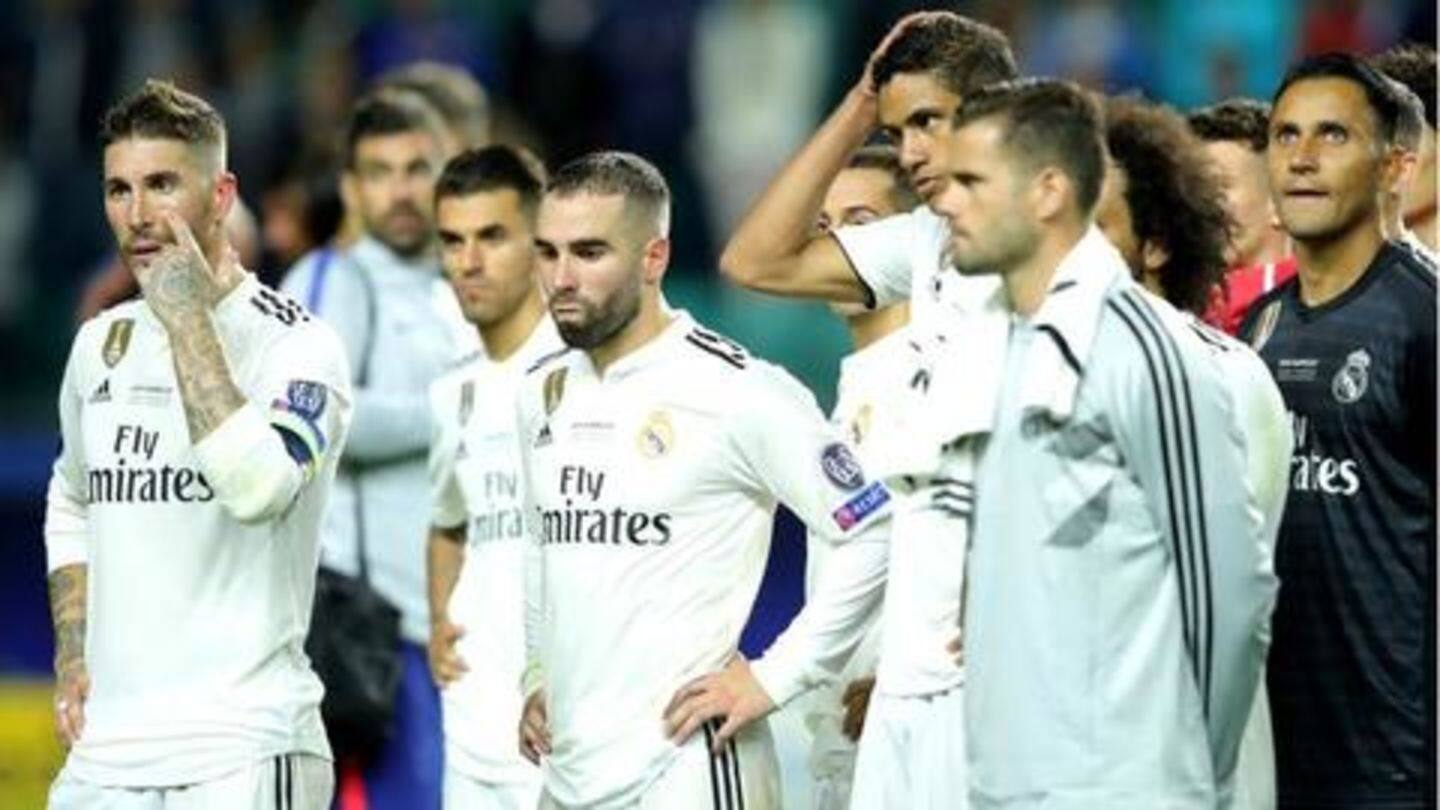 When you're the most successful club in Europe ever, under-performing or losing is not an option. However, after three tremendous seasons which saw Real Madrid on the top of the world, Los Blancos have entered a slump this season that just doesn't seem to end. It is hard to recall the last time Real were performing poorly, and had a dearth of fit players.
Madrid's defense has been significantly weakened by injuries
Real Madrid's two main goalkeepers, Keylor Navas, and Thibaut Courtois are suffering from injuries, and this has weakened their defense considerably. Courtois is suffering from a pelvic injury while Navas is out with an injury in his groin. Defenders Jesus Vallejo and Javi Sanchez are out as well. Marcelo was also out for a long time with an injury, but has returned since then.
Los Blancos also have injury concerns in midfield and attack
Real Madrid midfielder Mark Llorente is out with a muscle injury as is Toni Kroos. Karim Benzema, too, is suffering from a broken finger, and the ever-injured Gareth Bale has a calf injury to attend. The crisis doesn't stop there, as Asensio has been out of action since the Club World Cup and Mariano is also suffering with his sciatic nerve.
Their results have been pretty poor as well
Real Madrid's vast list of injury concerns has resulted in the team performing poorly in the La Liga. The three-time consecutive Champions League winners are currently fourth in the La Liga table, and are 10 points behind arch-rivals Barcelona. They've lost matches against Eibar (3-0), Barcelona (5-1), Levante (1-2) among others. However, Real managed to qualify for the UCL round of 16 as group-toppers.
Everything proves the fact that selling Ronaldo was a blunder
Real sold Cristiano Ronaldo, the man who was the key in their tremendous success this decade. Many critics have blamed Florentino Perez for his decision to not sign another prolific goalscorer around whom Real Madrid could've built the team. Though their La Liga hopes have dimmed, it remains to be seen how Real Madrid perform in the Champions League.