Top five players in the I-League right now
Top five players in the I-League right now
Jan 19, 2019, 08:28 pm
2 min read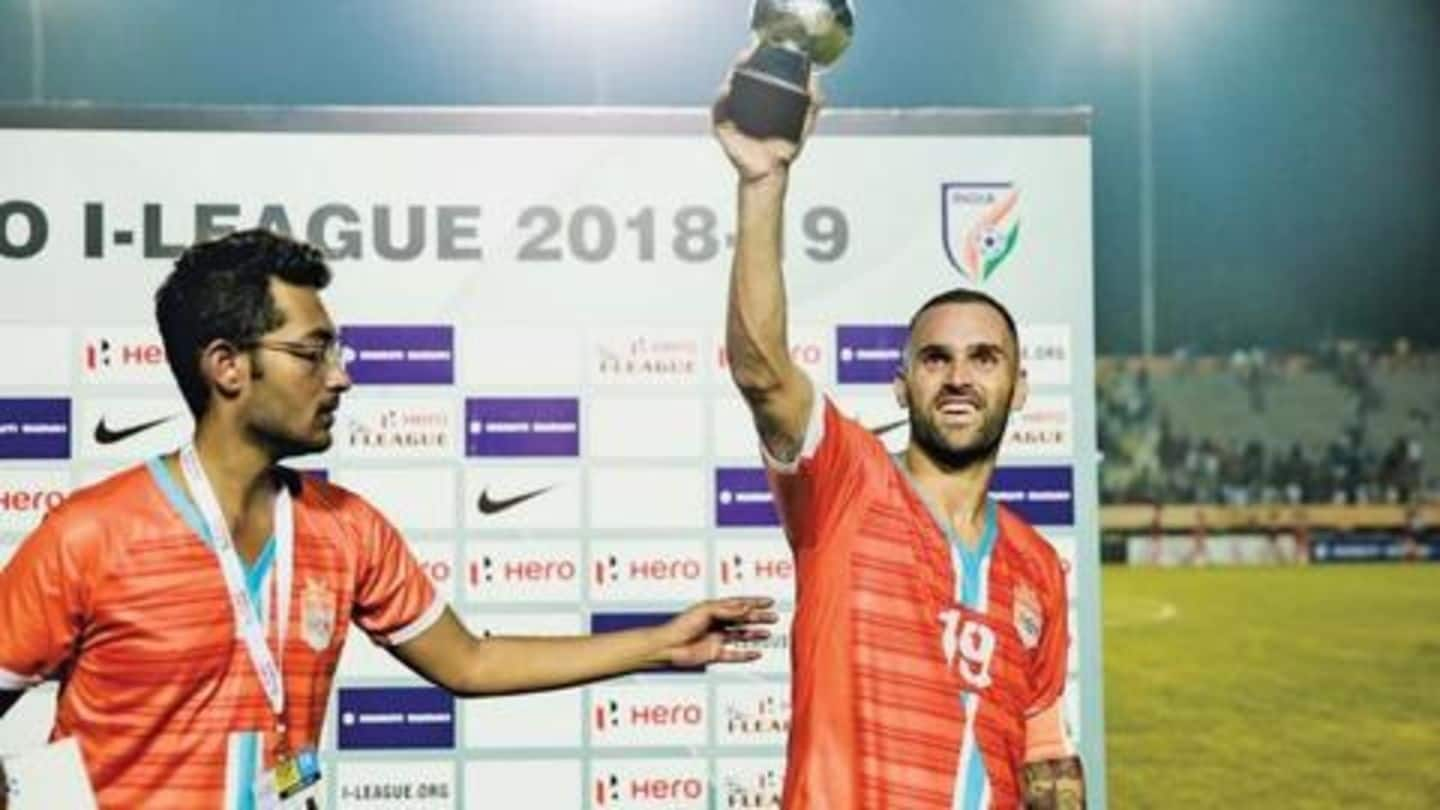 The I-League is in full swing, and this season the tournament has turned out to be very intense, with three teams trailing toppers Chennai City by five points. The I-League has quite a few supremely talented footballers who do not get the publicity they deserve. Thus, we bring to you the five most talented and accomplished players presently playing in the I-League.
Mohun Bagan's Dipanda Dicka is a phenomenal goalscorer
Cameroonian Aser Pierrick Dipanda Dicka is a heartthrob of Mohun Bagan fans, and considering the superior goalscorer that he is, Dicka is surely among the I-League's best players. Last season Dicka scored 13 of all the 28 Bagan goals. While he was playing for Shillong Lajong, Dicka netted in 11 goals in 17 matches, and was the best striker of the last two seasons.
Chennai's Nestor Gordillo has impressed in his first season
Chennai's advanced playmaker Gordillo has proved to be a threat for opposition defenses all over India. Gordillo has already scored six goals in the 13 matches Chennai have played in. His intricate passes, vision, and immaculate assists have made him an indispensable part of the table-toppers' squad. Before signing for Chennai this season, Gordillo played for Atletico Madrid B.
Mohun Bagan's Sony Norde is another talisman
Since joining Mohun Bagan, Haitian winger Sony Norde has proved to be one of the best players in the I-League. Even in their recent match against NEROCA, Norde proved his worth by giving Bagan the win by scoring the only goal in the match. Norde had an immense contribution in Bagan's I-League victory in 2014-15 and their Federation Cup win 2015-16.
Willis Plaza has forced attention upon himself with spectacular performances
Willis Plaza was first brought to India by East Bengal, for whom he played in the 2017-18 season, scoring 11 goals in 24 matches. Presently, Plaza has lit up the league with Churchill Brothers, currently second in the league. Plaza is currently second in the race for the Golden Boot, having scored 11 goals in his 12 matches so far.
Chennai owe a lot to their striker Pedro Manzi
Chennai's Pedro Manzi has played in 11 I-League matches this term, and has scored 13 goals already. His goal against East Bengal recently won Chennai the match and secured their position at top of the league table. In his first match in the I-League, Manzi scored a hat-trick against Indian Arrows and has already scored two more hat-tricks this term.