New Zealand win Spirit of Cricket award: Details here
New Zealand win Spirit of Cricket award: Details here
Dec 03, 2019, 03:59 pm
2 min read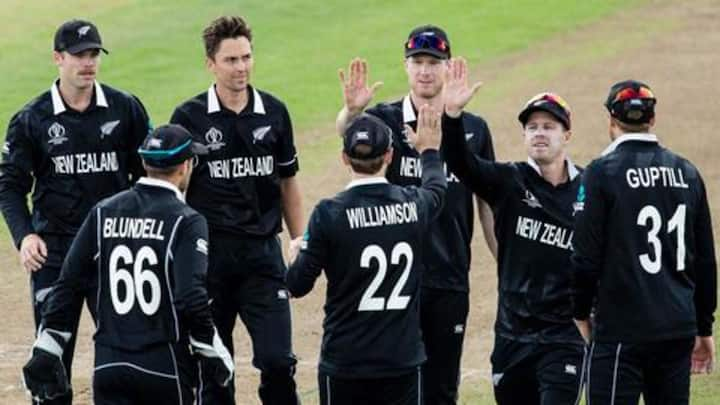 Runners-up of ICC World Cup 2019, New Zealand, have been awarded the prestigious Martin-Jenkins Spirit of Cricket award for the best sporting conduct for the year. It was awarded to the side based on the consideration for their conduct during the tournament, especially in the final against England. Here are further details on this.
What is CMJ Spirit of Cricket award?
The CMJ Spirit of Cricket Award is an annual award, given to a player or a team that has "best epitomized the principles of playing hard but fair". The award was introduced by the Marylebone Cricket Club (MCC) in 2013 and the British Broadcasting Corporation (BBC) in the memory and honor of great BBC commentator Christopher Martin-Jenkins, who was also a former MCC President.
Who all have won the award before?
Following are the previous winners of the award since its introduction in 2013: Wayne Madsen of Derbyshire; Sussex's Luke Wright; Brendon McCullum of New Zealand; Tom Fell of Worcestershire; England's Anya Shrubsole, and Dan Bowser and Chris Edwards of the England Learning Disability Team (2018).
Kiwis acclaimed for their honoring spirit and sportsmanship
According to a statement by the MCC, the Kiwis were honored for their 'exceptional level of sportsmanship, humility, and selflessness in defeat.' They were also praised for their 'exemplary conduct towards opposition players throughout the tournament.' The side succumbed to a defeat in the final at Lord's, on boundary count, after the regular match and the super-over ended in a tie.
MCC President hails Kiwis as worthy winners of the award
Speaking on the award, MCC President, Kumar Sangakkara, hailed Kiwis as the worthy recipients, for their unbiased sportsmanship at the highest level. "It is a testament to their squad that even after a match that will live long in the memory for the cricket that was played, we are still talking about the Spirit of Cricket. Their actions deserve this recognition," he said.
Adam Mountford applauds Kiwis' coping up with disappointment of defeat
"Our much-missed former colleague Christopher Martin-Jenkins always wanted to see the game played in the right way. He would have loved to see England win the men's World Cup for the first time, but he would have equally applauded the way New Zealand coped with the disappointment of defeat," concluded Adam Mountford, producer of BBC Test Match Special.