Nike will not apply any performance-related clause for pregnant athletes
Nike will not apply any performance-related clause for pregnant athletes
Aug 17, 2019, 06:04 pm
3 min read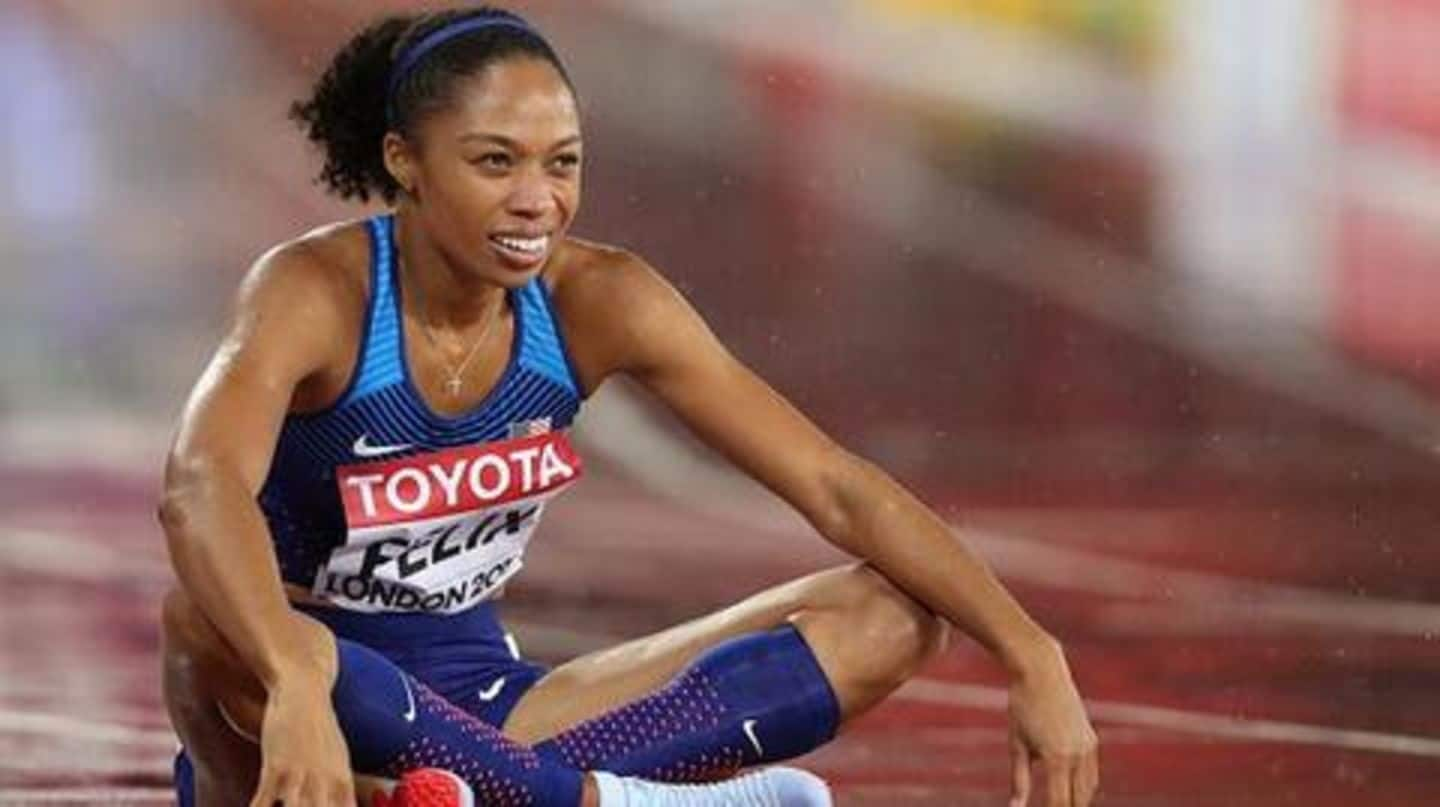 After having faced intense scrutiny for its policy towards pregnant women athletes, global sportswear Nike has changed its policy to guarantee full payment and bonuses. Nike will not cut payment over an 18-month period covering eight months before the athlete's due date and 10 months after as well. This is after six-time Olympic gold medallist Allyson Felix had fought for her right. Here's more.
Nike changes its policy, expands coverage
Nike's previous policy was updated back in 2018 and the period lasted 12 months. Now, this has been changed and the period will last for 18 months. "In addition to our 2018 policy standardizing our approach across all sports to ensure no female athlete is adversely impacted financially for pregnancy, the policy has now been expanded to cover 18 months," a Nike spokesperson said.
Nike had come under fire earlier this year
Nike had come under fire earlier this year after several high-profile women athletes denounced how the global brand alongside other apparel companies treated them financially after they became pregnant. Notably, 23-time Grand Slam winner Serena Williams had stated that Nike supported her during and after her pregnancy. But this wasn't the case for multiple track and field athletes, who described their problems.
How did Felix respond to the happenings?
In a New York Times op-ed in May 2019, famed sprinter Allyson Felix has mentioned that contract renewal talks broke down with Nike after it offered to pay 70 percent of her previous salary. She also added that Nike didn't guarantee the fees in the months before and after childbirth. Distance runner Kara Goucher had also described her not-so-ideal situation.
Felix had highlighted the issues she faced
'My own Nike pregnancy story' was the title of Felix's op-ed. "I asked Nike to contractually guarantee that I wouldn't be punished if I didn't perform at my best in the months surrounding childbirth. I wanted to set a new standard. If I, one of Nike's widely marketed athletes, couldn't secure these protections, who could? Nike declined," Felix stated in The New York Times.
After giving birth, Felix returned for the National Championships
Felix made a return after 13 months at the US National Championships in July 2019. The star athlete finished sixth in the 400m final in 51.94 seconds, behind winner Shakima Wimbley. She had earlier given birth to daughter Camryn by emergency cesarean section. It was 32 weeks into her pregnancy in November 2018. Her focus is on the Tokyo Olympics 2020 next.
Felix didn't renew contract with Nike
After the National Championships, Felix decided against renewing her contract with Nike and joined women's athletic wear company Athleta. Signing Felix was massive for Athleta, as she became the company's first sponsored athlete. Athleta's prime focus is towards empowering women. The company introduced the "Power of She" campaign in conjunction with the new partnership.
'Female athletes will no longer be financially penalized'
"Nike has joined in officially and contractually providing maternal protection to the female athletes they sponsor. This means that female athletes will no longer be financially penalized for having a child," wrote Felix on social media.