Will Pochettino move to Manchester United in summer?
Will Pochettino move to Manchester United in summer?
Dec 19, 2018, 05:42 pm
2 min read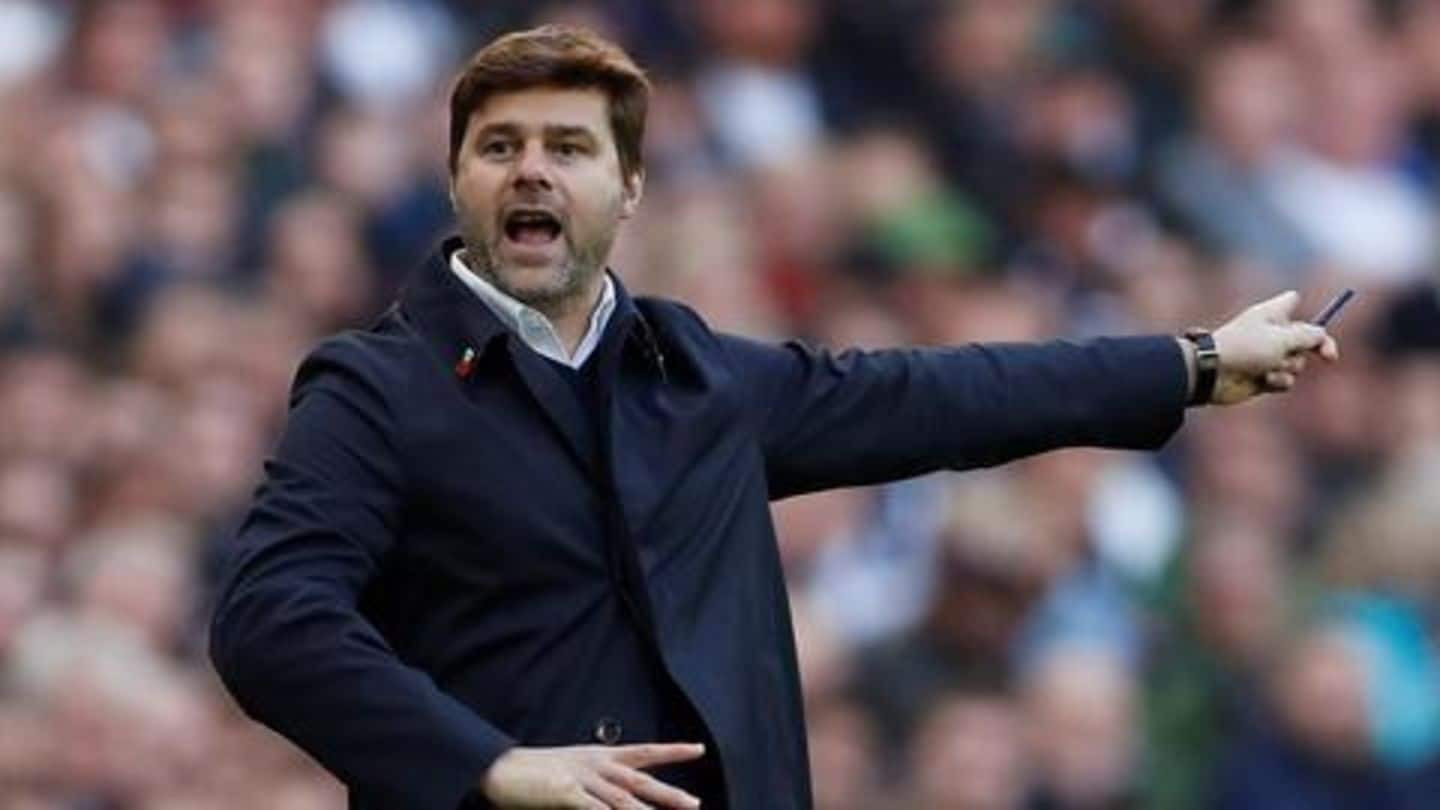 The world of football is a roller-coaster ride, and when it comes to the Premier League, the intensity doubles. And more often than not, Manchester United are at the center of all the action. After Mourinho was shown the door, Mauricio Pochettino is being tipped as his probable successor. How has Pochettino responded? Has he shown interest? Find all about it right here.
Pochettino's comments during his press conference
In the press conference before Tottenham Hotspur's match against Arsenal tonight, Pochettino was asked about his interest in the United job. Instead of providing an answer, the Argentine said in football nobody knows what will happen tomorrow. He continued, "What is going to happen is not in our hands...we don't know", never clearly saying that he's not interested.
Pochettino has been linked with Real and United for long
United wanted Pochettino to replace Louis van Gaal, but instead he signed a new contract with Spurs. And desperate for immediate success, United called upon Mourinho. Even Real were interested in him when Spurs defeated Madrid, but luck was again not in favor of the former Espanyol manager as he had renewed his contract just seven days prior to Zidane quitting Real Madrid.
The Argentine earlier hinted at dissatisfaction with spending of Spurs
Pochettino built this formidable Tottenham side on a shoestring budget compared to what teams like United spend. Pochettino even spoke about the lack of trophies with Spurs, saying, "After four and a half years, it's like we forget all that happens in the past and we're only successful if we win titles." He even admitted that others clubs are spending a lot of money.
Can United's fat pockets lure Pochettino away?
Pochettino will be giving United's job a thought considering their ability to spend big bucks. However, buying new players will take time, and rebuilding the team is what he will have to focus if takes on the job. Managers are remembered by their trophies, and if Pochettino gets world-class players, he can do wonders and bring back United's glory days.