#GamingBytes: Five tips to improve aiming in PUBG
#GamingBytes: Five tips to improve aiming in PUBG
Written by
Shuvrajit Das Biswas
Mar 13, 2020, 12:50 am
3 min read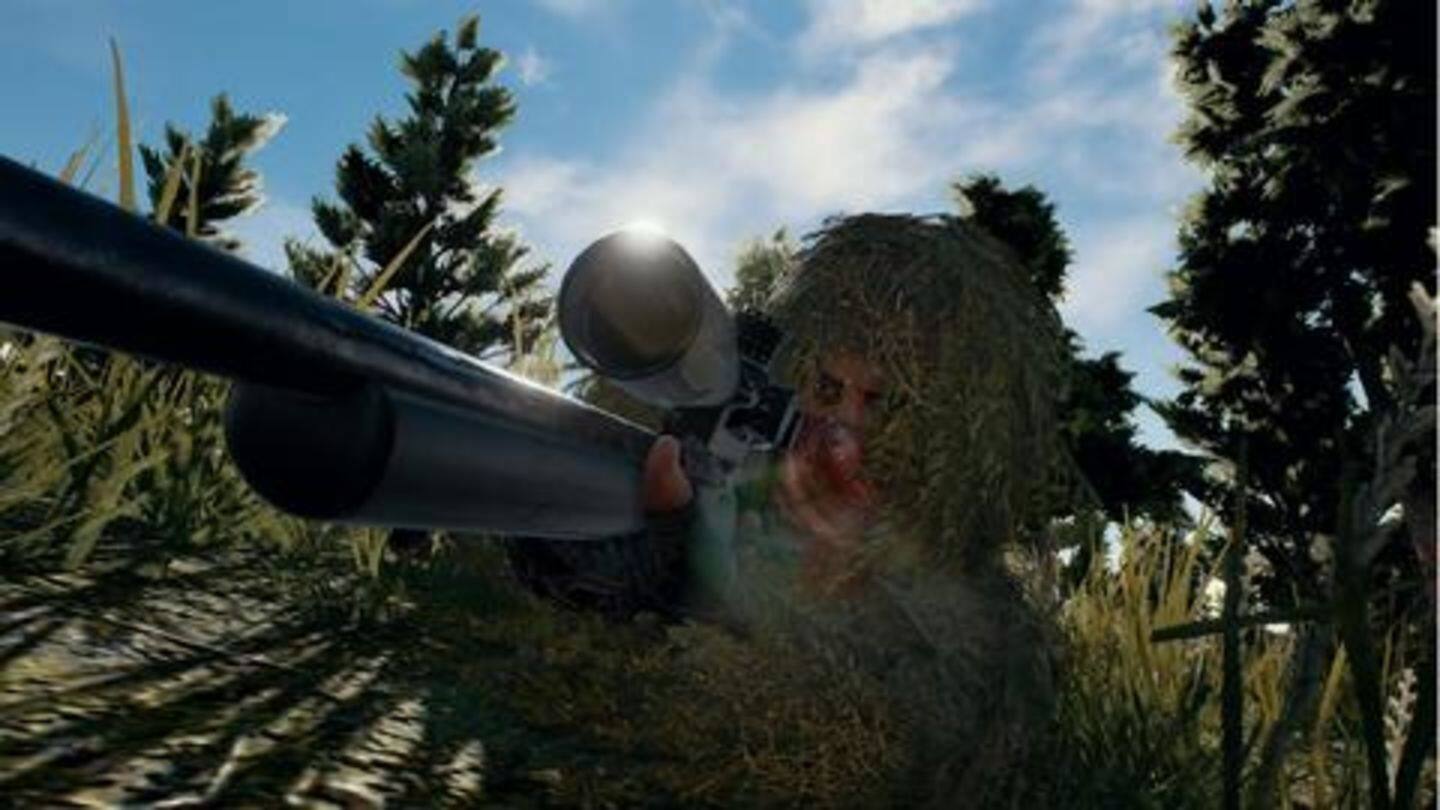 PUBG or PlayerUnknown's Battlegrounds is popular in the Battle Royale genre due to its realistic shooting mechanism. In this intensely tactical gameplay, players must have accurate aiming and shooting if they want the chicken dinner. While aiming, there are several factors to remember including distance, enemy movement, recoil and bullet drop. With this in mind, we bring you five PUBG tips to improve aiming.
Practice makes you perfect
There is no denying that the best way to improve aiming is to head to the training mode and practising with various weapons to familiarize yourself with them. Try to hit the moving targets. The tips for in-game shooting we provide are common across platforms.
Where to place the crosshairs of your scope?
Long-distance shooting requires scopes above 3x, but players need to know where to place crosshairs to land accurate shots. The crosshairs have a chevron (inverted V-shaped thing) and notches. For 100m shots, place the tip of the chevron on the enemy's body, for 200m the bottom, for 300m the first notch of the line and one must keep moving down notches as distance increases.
How to aim at moving targets?
Shooting moving targets in PUBG is the trickiest. To aim at moving targets, first, track their movement trajectory, then try to calculate the distance. If the target is 100m away, imagine there is another person in front of him and shoot at that position if 200m away then imagine 2 people. Further, remember to account for varying bullet velocity and adjust your scopes accordingly.
Learn to master the recoil
Recoil is deadly and largely responsible for missing shots in the auto-fire mode. While aiming, adjust for the upward or side to side movement of the crosshairs due to recoil. To keep on target, move the crosshair gradually downward while shooting in full auto mode. Alternately, fire single shots, which reduces recoil and improves accuracy, allowing you to land your bullets where you want.
A small advice for the PUBG PC gamers
In order to reduce the sway of crosshairs while taking long-distance shots, hold down the 'Shift' button when you are zoomed in. This will make the crosshairs steadier, allowing better aiming and shooting of the target.
Know which scopes to use for aiming
Your choice of scopes will affect your aiming. Therefore, for close range, we suggest firing from the hip, which means just pointing the crosshair and shooting without zooming in. Alternately, use a Red Dot Sight or Holographic Sight. We recommend carrying at least a 4x and 8x scope to alternate between to adapt to situations, depending on the distance you have to fire at.
Select your settings to aim better
This is the most obvious tip to improve aiming. Select your game settings, including sensitivity to improve aim. A lower sensitivity is recommended for close and mid-range, while a higher sensitivity is obviously preferable for long-range shots. Selecting a preferable crosshair color also helps in aiming. See how a particular setting layout works for you and change accordingly till your aiming accuracy improves in-game.
Check to see if your shot lands
The best way to see if your aiming has worked is to follow the bullet trajectory to the enemy. However, for bolt action guns you automatically scope out after shooting, thus preventing you from seeing the bullet travel while you reload. Hold down the fire button before reloading to trace the bullet trajectory and make adjustments to your aiming for the next shot, accordingly.