Ahead of I-league debut, Kashmiri mid-fielder has set a target
Ahead of I-league debut, Kashmiri mid-fielder has set a target
Oct 25, 2018, 07:06 pm
2 min read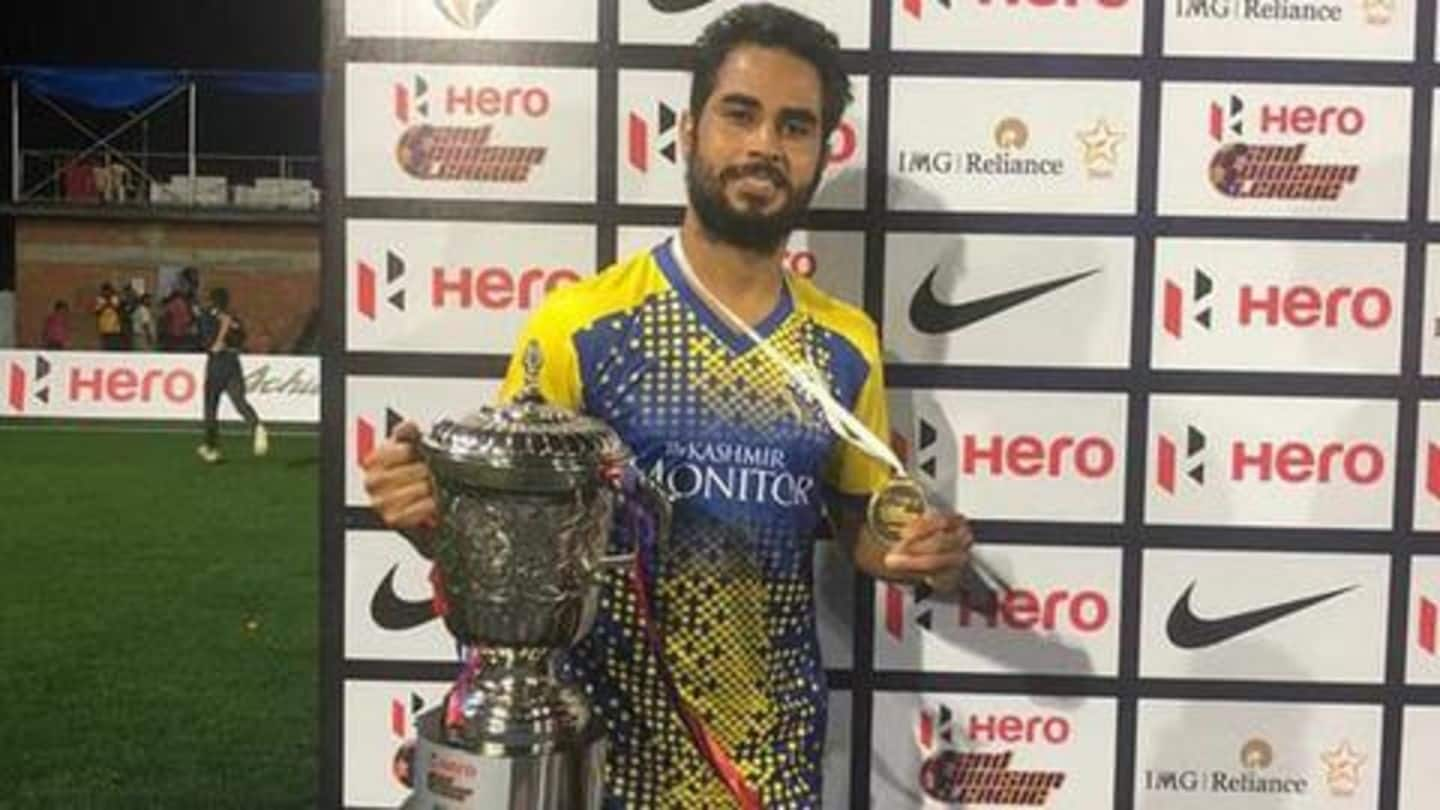 Real Kashmir FC will be gearing up for their debut in I-League after they gained promotion. They are the first team from J&K and this is indeed a special moment for the club as they enter the new season with a lot of optimism. And amid everything, 30-year-old mid-fielder Shahnawaz Bashir, is eyeing to play for the country. Here is more about Bashir's life.
Bashir wants to play for India
Bashir is currently working in the Accountant General's office in Srinagar and will face difficulties in moving to new clubs. Despite this, he wants to represent India. "Every footballer wants to be in the national team and I also dream of the same. I don't think there will be any problem if I am selected in the national team. I can apply for leave."
Bashir optimistic despite hectic schedule
Bashir has a hectic schedule given he has to find a balance between his job and training. "I train with the team from 8 am to around 10 am and rush to office at 11 am. In the evening, I leave office a bit late. It is a hectic life but I am used to it and I am happy doing this," he said.
Bashir is seeing a football revolution in Kashmir
Bashir feels there could be a football revolution in Kashmir. "Mehrajuddin Wadoo and Ishfaq Ahmed played for India and any of these players in Real Kashmir can play in the Indian team in future also, who knows. I am seeing a football revolution in Kashmir."
How did real Kashmir FC get into I-League?
Real Kashmir FC won the second division title to qualify for the main edition of the I-League. They beat Delhi based club Hindustan FC 3-2 at Bengaluru's FSV Arena. They finished their qualifying campaign with seven points from three matches. Real Kashmir will be hoping to emulate recent successes of Aizawl FC and Minerva as they head into their debut season.
Real Kashmir visit Minerva on October 31
11 teams are set to fight for the I-League trophy in the 2018-19 season. The season starts from October 26 onwards. Real Kashmir will travel to Punjab and face defending champions Minerva on October 31. The match is scheduled for 2:00 PM kick-off.