Rafael Nadal could script these records in 2020
Rafael Nadal could script these records in 2020
Jan 05, 2020, 06:30 pm
2 min read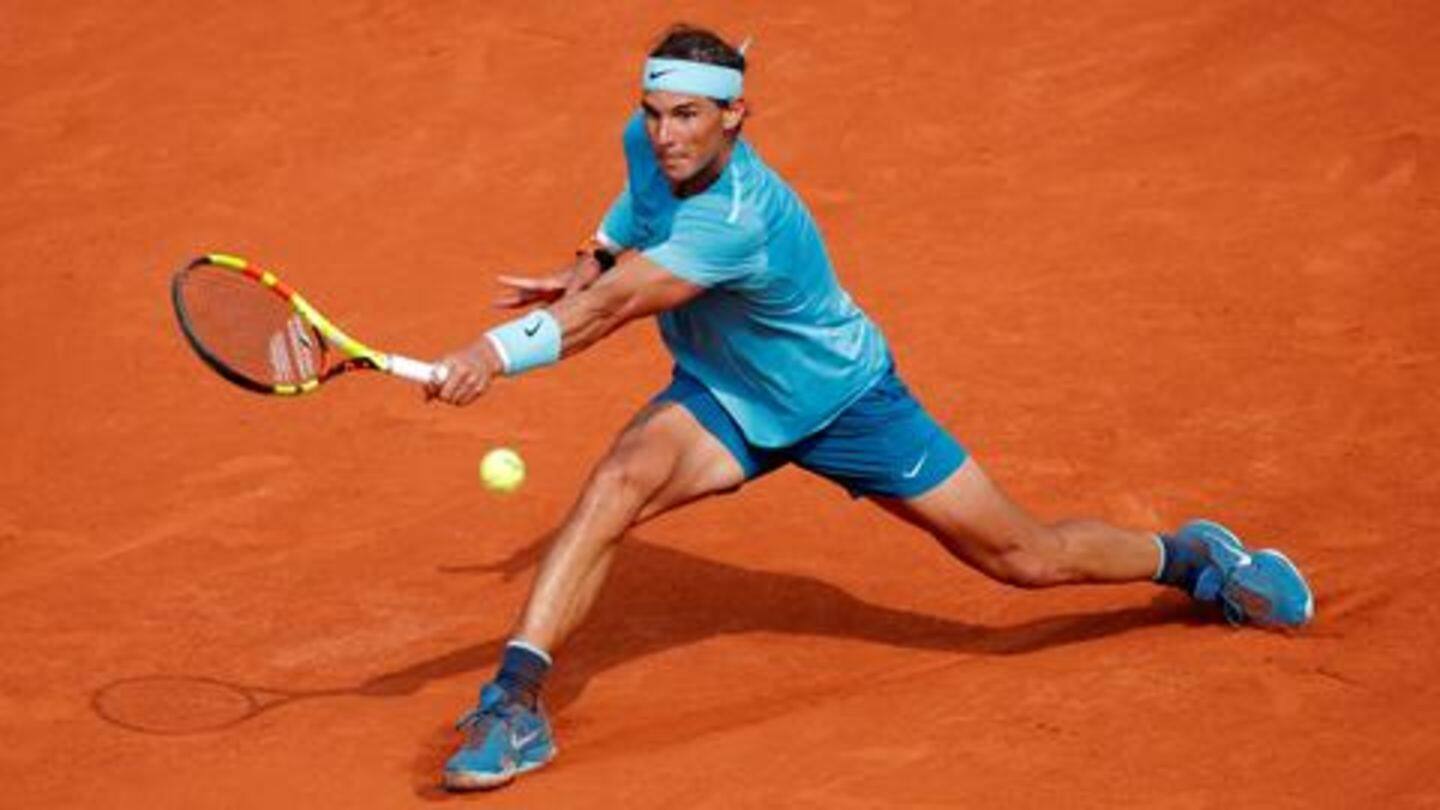 Reigning world number one Rafael Nadal had a glorious year in 2019. He strengthened his presence at the Roland Garros, winning his record 12th French Open title, besides winning the US Open. As he eyes another glorious year in 2020, there are some records that he could script this year, as we take a look.
Wins the most Grand Slam titles
Starting with the obvious record, he has so far won 19 Slams and is one short of matching Swiss GOAT Roger Federer's all-time record of 20. Least to say, winning two of the four Slams this year would allow him to surpass Federer, for now, provided the Swiss Superman stays clam. As of now, he looks favorite to win the French Open once again.
First Open Era player to win all Slams multiple times
Having won the US Open last year, Nadal proved that he could still be a force in hard courts. Thus, he has a chance of winning the upcoming Australian Open this year. And, provided he wins it, he would become the first player in the Open Era to win all the four Slams more than once in his career.
Win consecutive hard-court Slams for the first time
US Open and Australian Open are the only Slams that are played on hard courts and are also played back-to-back. Thus, Nadal winning the AO this year would mark the first time that he would be winning the hard-court Slams on consecutive occasions.
Become fourth player to win 1,000 singles matches
So far, Nadal has registered 977 wins in his singles career. While he is scheduled to play the complete year ahead, he is 23 wins short of becoming the fourth player to win 1,000 singles matches in his career. As a result, he would join the likes of Jimmy Connors (1,274), Roger Federer (1,237) and Ivan Lendl (1,068).
First to win three Olympic golds
Nadal also has a chance to script a prestigious record this year. He looks set to represent Spain in the Tokyo Olympics this year. Interestingly, managing to win gold would make him the first player to win three such medals in the tournament. His previous golds came in Beijing 2008 (singles) and Rio 2016 (doubles).