Switzerland graces for Sehwag-Akhtar showdown
Switzerland graces for Sehwag-Akhtar showdown
Nov 22, 2017, 08:14 pm
2 min read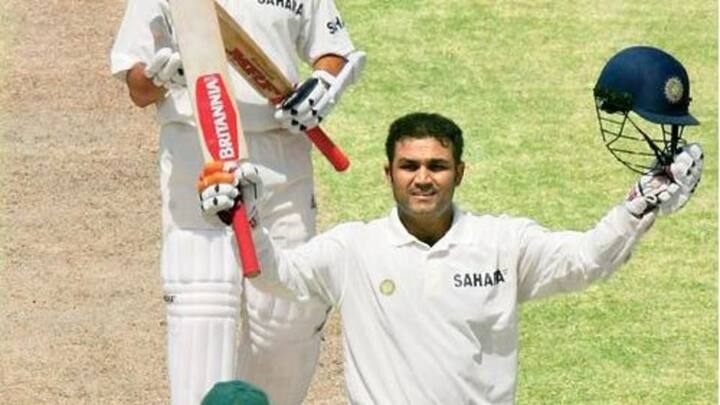 They have been longstanding rivals and now Virender Sehwag and Shoaib Akhtar will renew their rivalries but this time on an ice field rather than the 22 yard strip. Sehwag-Akhtar showdown will take place on a frozen lake in St. Moritz, Switzerland with beautiful backdrop of the Swiss Alps. The two day Twenty20 event will take place on February 8 and 9 next year.
Cricket is not new in Switzerland
Cricket might not be a popular sport in Roger Federer's land but it has been played in St. Mortiz by amateurs since 1988. However, this is the first time that legends of the sport will grace the Swiss Alps. The idea behind the event, named St. Moritz Ice cricket, is to make cricket more popular in Switzerland.
The who's who of cricket will grace the event
Apart from Sehwag and Shoaib, the likes of Mohammad Kaif, Mahela Jayawardene, Michael Hussey, Graeme Smith, Jacques Kallis, Daniel Vettori, Nathan Mcullum, Grant Elliot, Monty Panesar and Owais Shah will bring in star power to the event. Sri Lankan pacer Lasith Malinga is the only current active international cricketer to take part in the event.
The Sehwag-Akhtar rivalry
The most popular Sehwag-Akhtar story would be when the Nawab of Najafgarh hit the Rawalpindi Express for a six and reminded him ' Beta beta hota hai, baap baap hota hai'. For now cricketing action between India and Pakistan might have been put on hold but that hasn't stopped Sehwag and Akhtar from going at each other off the field in the commentary box.