Call out the Nassars of Indian sports, urges Sharda Ugra
Call out the Nassars of Indian sports, urges Sharda Ugra
Jan 26, 2018, 10:18 pm
2 min read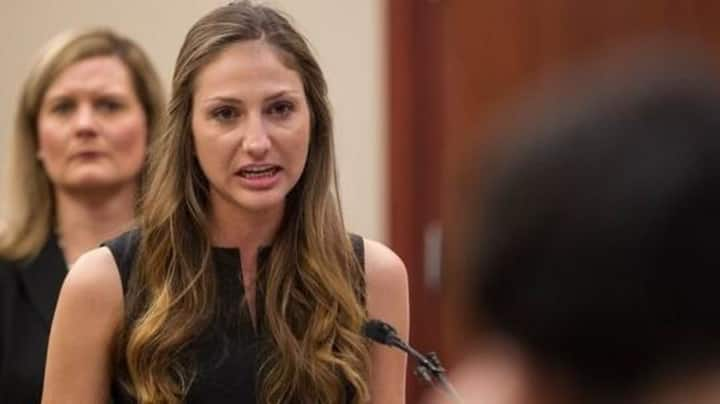 Larry Nassar, the former USA Gymnastics team doctor, has been sentenced to up to 175 years of prison for sexually abusing hundreds of young athletes. As the episode shook the sporting world to its roots, Sharda Ugra, prominent female sports journalist urged the Indian sportswomen to call out their 'Nassars'. In this light, here are some cases of sexual harassment in Indian sports.
Female boxer ends life following harassment by her coach
In 2009, S Amaravathi, a young promising female boxer took her life by consuming poison after being continuously harassed by her coach Omkar Yadav. She was a junior national boxing champion who had bagged a bronze medal at the 2006 National Boxing Championship. While an inquiry was ordered into the death, the hostel authorities denied the charges and said that Amaravathi had self-esteem issues.
Sexual favors asked for inclusion in cricket team
In 2009, Andhra Cricket Association's secretary, V Chamundeshwarnath was removed from his post after being accused by several women cricketers of asking for sexual favors for being included in the team. While one of the complainants committed suicide in following years, the accused continues to hold powerful posts and is currently the vice-president of the Telangana Badminton Association.
Female Hockey players register sexual harassment complaint against coach
In 2010, players from Indian women's national hockey team filed a sexual harassment complaint against coach M. K. Kaushik. Kaushik was accused of not including players, who do not accept his 'demands', in the team. He was sacked from the post then, only to be appointed as high-performance manager for the Central Zone later in 2014, irrespective of his past, yet another offender let-loose.
Accusations against National-level gymnastics coach
In 2014, during the Asian Games, gymnastics coach Manoj Rana and gymnast Chandan Pathak were accused of harassing a female gymnast. Allegedly, the federation officials tried getting her to take back the complaint. Rana continues to coach at the IGI stadium, New Delhi. The same year, wrestling referee Virender Malik was arrested for sexual assault on a staff member during 2014 CWG.
Fight is yours to fight, says Ugra
"Fundamentally remember this, girls, even in the era of more successful Indian women athletes than ever, no one's going to fight for you. This fight is yours to fight..Stand up against and call out your Nassars." - Sharda Ugra