What new culture is Solskjaer trying to build at United?
What new culture is Solskjaer trying to build at United?
Sep 29, 2019, 11:46 pm
3 min read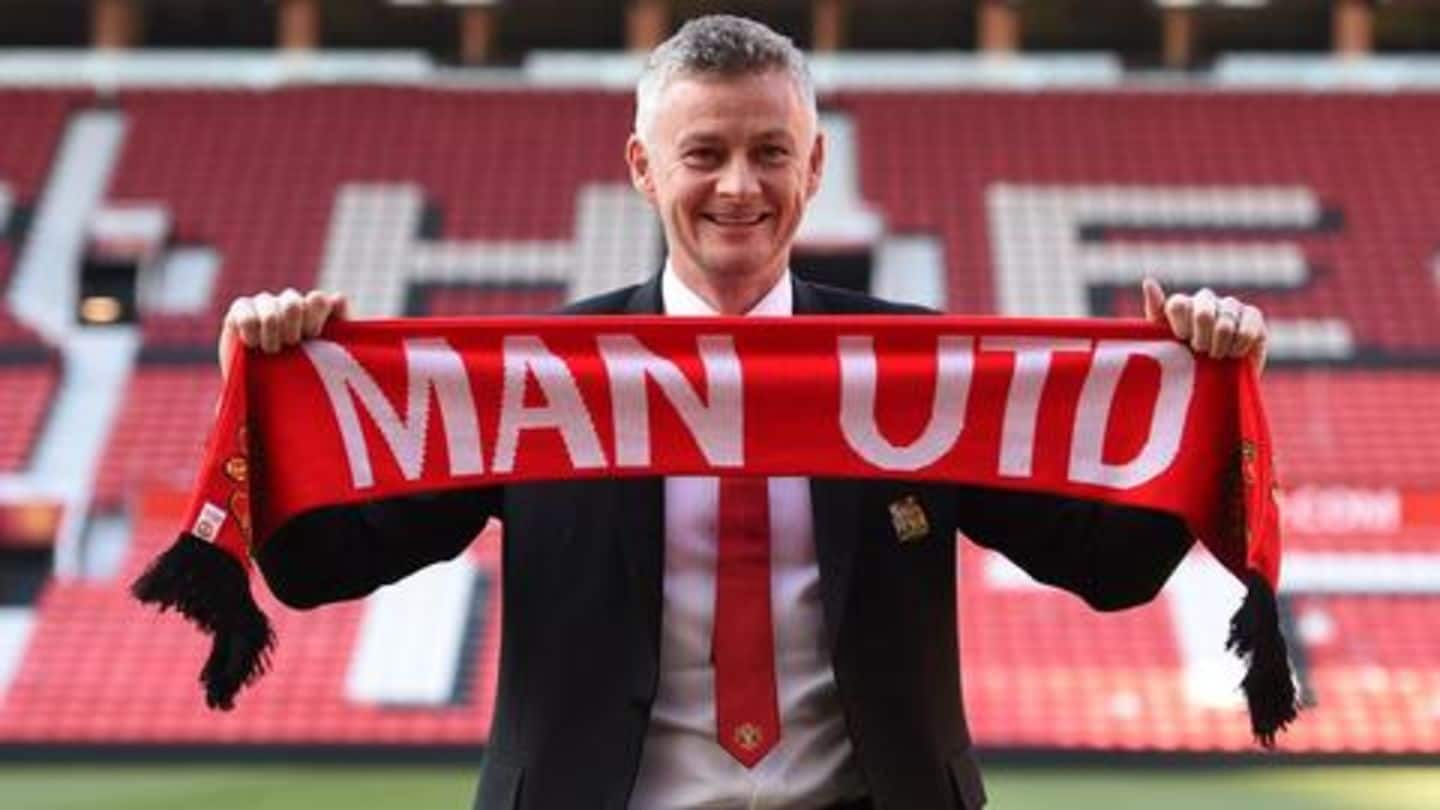 Manchester United did not get off to the greatest of starts to the 2019-20 season, as they currently find themselves on the 11th spot after six Premier League matches. However, their manager Ole Gunnar Solskjaer does not seem concerned regarding the situation, as he thinks that he knows what exactly is happening at Old Trafford. He said he is building a new culture.
It's about building a new culture: Solskjaer
Speaking exclusively to Sky Sports, Solskjaer said that while both the desire and the intensity of the squad are the same as last season, the work to build a new team and culture is time-consuming. "Is it the job I expected? Yes. I never said this was going to be a quick-fix job. It is step after step after step," said Solskjaer.
We've been one of the more solid teams defensively: Solskjaer
"Rome wasn't built in a day. We need time, and the attitude of the boys has been great. We have been one of the more solid teams defensively, if you look at how little we have conceded in chances," admitted Solskjaer.
Solskjaer in awe of his three new recruits
United's new recruits in the form of Aaron Wan-Bissaka, Harry Maguire and Daniel James have impressed Solskjaer with their initial success, as he backs them to stay with the club for long. "I am delighted with those three, both for now, and for the future. It's not just signing players for the sake of it, you have to sign the right ones," he continued.
Solskjaer backs both United and Arsenal to play attacking football
Speaking on United's clash against rivals Arsenal on Monday, Solskjaer backed both the teams to play attacking football to prove their worth. "Every game here is a game you want to win, and have to win. We are looking forward to it. I've watched Unai Emery over many years, and system-wise he can come with any shape, he knows it all," he wondered.
Solskjaer asserts he would continue to do things his way
"You trust yourself, back yourself, you do it your way. As a player, was I good enough? Someone else has to say. As a manager, will I be good enough? I trust myself to keep doing it the way I'm doing it," concluded Solskjaer.
United take on Arsenal amidst pressure building on Solskjaer
While United prepare to take on Arsenal on Tuesday, it is to be noted that pressure would be upon Solskjaer, despite him sounding confident and admitting that he would continue doing things his way. United's defeat to West Ham United last week left Solskjaer winless in his last nine away games, as he would be eager to prove himself against a big-club like Arsenal.
Key areas that Solskjaer needs to work on
While United continue to find the perfect form and consistency this season under Solskjaer, the author believes that these are the areas Solskjaer needs to work upon: - Work on the defense, which appears to lack co-ordination. - Immature attack leading to scoring chances being squandered. - Tactics must be tweaked or modified after every couple of games.