Ranking Cristiano Ronaldo's career-defining moments to date
Ranking Cristiano Ronaldo's career-defining moments to date
Sep 29, 2019, 11:21 pm
2 min read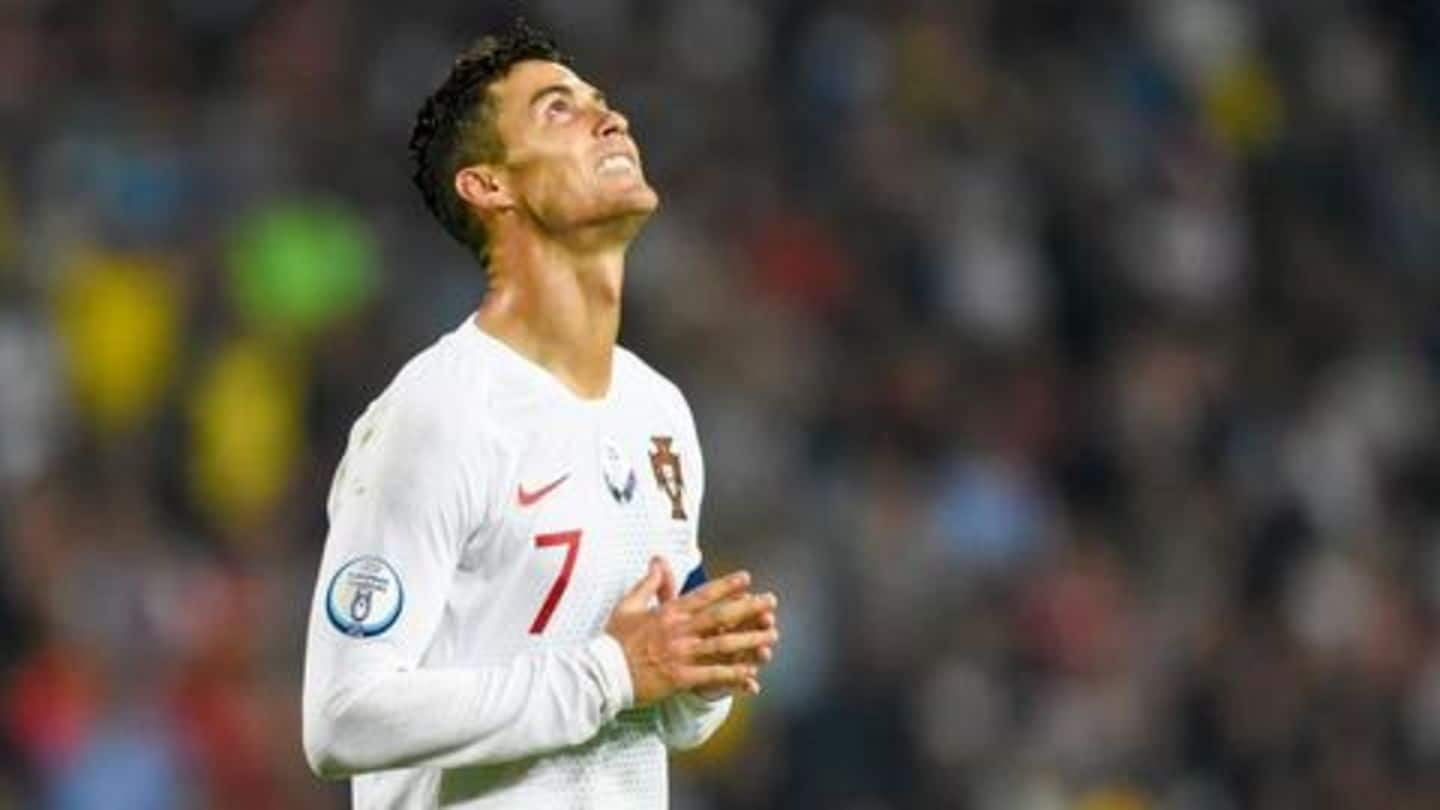 Portuguese football sensation and superstar Cristiano Ronaldo is one of the GOATs of modern football. Having won five Ballon d'Ors till now, he has certainly proved himself as one of the best. And he has cemented his legacy among the greats. As his stock keeps rising with fine performances, we take a look at some of his career-defining moments to date.
His first Ballon d'Or win
Winning the Ballon d'Or is a moment of pride and honor for any footballer. Ronaldo was destined to win this award ever since he broke into the scene following his success with Manchester United. Following the UEFA Champions League win with the side in 2007-08, he won his maiden Ballon d'Or title, which inspired him and made him hungry for more titles.
His then record transfer to Real Madrid
Ronaldo was so successful at United that Real Madrid were adamant about acquiring his services. They launched a massive bid of £80 million, which was the record offer back then, as United were compelled to sell him to the Spanish giants. With a huge price tag on his head, Ronaldo was so pumped up that he went to Madrid with a mission.
Becoming Madrid's greatest player of all-time
Following his arrival in Madrid, he had set his eyes to become an even star than he already was at United. Having played at the club for nine seasons, Ronaldo kept creating and breaking records. As a result, he became their all-time top scorer, scoring 450 goals in 438 matches. He also won four Ballon d'Ors, making him a GOAT.
While Ronaldo had immense success at club level, critics were questioning if he can script the same at international level. As he was already Portugal's all-time top scorer by 2016, he entered the UEFA Euro, the same year, with the mission to prove his doubters wrong. He eventually led Portugal to their first European title win, which was also his first international title.
Winning UEFA Nations Cup 2019
While Ronaldo proved his doubters wrong with the Euro 2016 win, he was not done there as he was determined to prove that the title win was no fluke. As a result, he took up another challenge to lead Portugal in the newly organized UEFA Nations League. He inspired his team to play with the same intensity as he won his second international title.