IPL Betting: Jalan reveals suspected bookies' names, wanted by police
IPL Betting: Jalan reveals suspected bookies' names, wanted by police
Jun 04, 2018, 07:52 pm
2 min read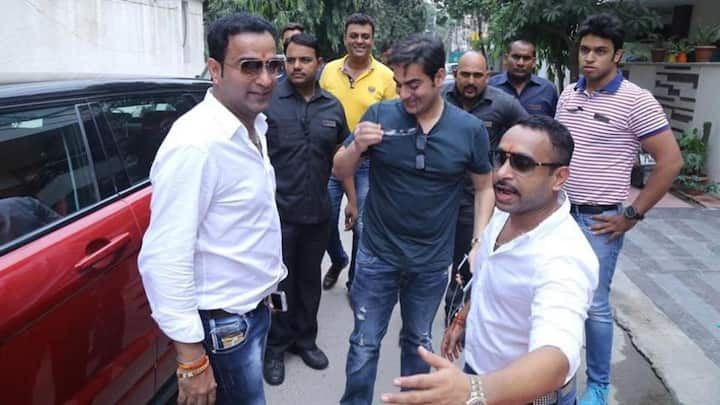 Interrogation of alleged bookie Sonu Malad alias Sonu Jalan has revealed that he had roped in gangster Ravi Pujari in recovering money from those who placed bets during IPL matches, police said today. Thane Police have decided to apply stringent Maharashtra Control of Organized Crime Act against Jalan, Pujari, and other top bookies as it makes it difficult for an accused to secure bail.
Bollywood producer Parag Sanghavi to be questioned
Meanwhile, Anti-Extortion Cell (AEC) of the police today sent a notice to Bollywood producer Parag Sanghavi asking him to appear before them tomorrow for questioning. Jalan had disclosed that Sanghvi was his "partner" in betting, police said. The police also said that they summoned one Sameer Buddha, brother of a former police officer, as part of their investigation into the case.
Buddha lost Rs. 2.5cr in bets placed through Jalan
Buddha had lost around Rs. 2.5 crore in bets he had placed through Jalan. Police had claimed that Salman Khan's brother Arbaaz Khan has confessed betting on cricket matches for the past five to six years. Jalan revealed his connections with suspected bookies Rakesh Rajkot, Junior Kolkata, Munir Khan, Mannan Amritsar, Kiran Malla, and Ketan Tanna, all wanted by the police.
Jalan booked for extortion; he threatened a chili trader
Thane Police have booked Jalan in three cases including a case of extortion lodged by a chili trader. The trader had allegedly lost Rs. 3 crore in bets he had placed through Jalan "After the trader defaulted on payment, Jalan met with him and during that meeting he allegedly called up Pujari who threatened the trader with dire consequences," the officer said.
Jalan is a big shot bookie in Mumbai
Jalan allegedly had associates in Delhi, Kolkata, Rajasthan, Gujarat, and Haryana, besides in countries like Afghanistan, Pakistan, South Africa and Saudi Arabia, police had said.