Are Klopp's Liverpool better than Arsene Wenger's Invincibles?
Are Klopp's Liverpool better than Arsene Wenger's Invincibles?
Dec 29, 2018, 02:32 pm
2 min read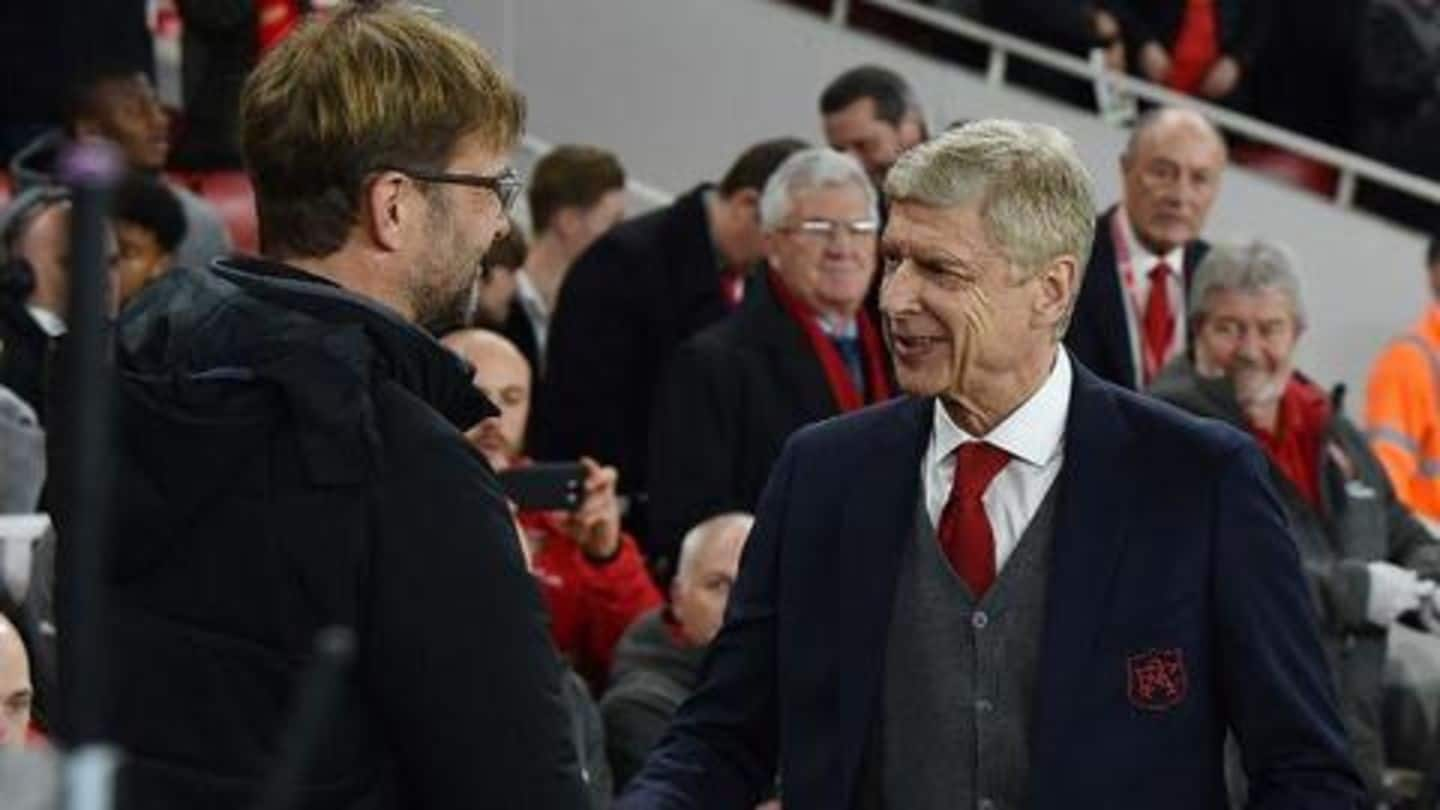 Arsenal manager Unai Emery, recently, said that Liverpool have the potential to go all season unbeaten like the legend, Arsene Wenger's Invincibles in 2003-04. However, stats seem to reveal that, at the moment, the Reds are performing better than the best team in the history of EPL. Arsenal visit Anfield tonight, but before that, here's a comparison between Klopp's Liverpool and Wenger's 2003-04 Arsenal.
Klopp's Liverpool a step ahead of the Invincibles?
After 19 matches, Liverpool have 51 points with 16 wins and three draws, while the Invincibles had 45 points, 13 wins and six draws to their name. Klopp's team have scored 43 goals, conceded seven, and managed to keep 12 clean sheets, while Wenger's Arsenal scored 35 goals, conceded 12 and kept eight clean sheets. Can Klopp pull off a miracle like Wenger?
The Reds look unstoppable this season, all thanks to Klopp
Liverpool have been playing some of the best football in Europe this season, and their defense has been too strong for most clubs to penetrate. Klopp's men have conceded just seven goals in the 19 Premier League matches they have played so far, and look unstoppable as of now. Vigil van Dijk and Alisson Becker are the two players who have been their pillars.
How did the Invincibles finish their season?
Wenger's, 2003-04 Arsenal team managed to gather 90 points throughout the season and conceded a total of 26 goals. To honor them winning the league without a single loss, Premier League decided to award them with a golden trophy. Interestingly, Arsenal were not the first to win the English top-flight league without a single defeat, with Preston North End having done so in 1888-89.
How prepared are the two teams for tonight?
While Milner will miss out due to a muscular injury, Fabinho and Naby Keita might retain their positions in the squad. What will be problematic for Arsenal is their dearth of defenders, with Hector Bellerin, Konstantinos and Rob Holding unable to be a part of the match. Shkodran Mustafi can return from his injury, but captain Koscielny is suffering from a foot injury.