Steve Smith is unhappy despite record-breaking Ashes: Here's why
Steve Smith is unhappy despite record-breaking Ashes: Here's why
Sep 16, 2019, 07:08 pm
3 min read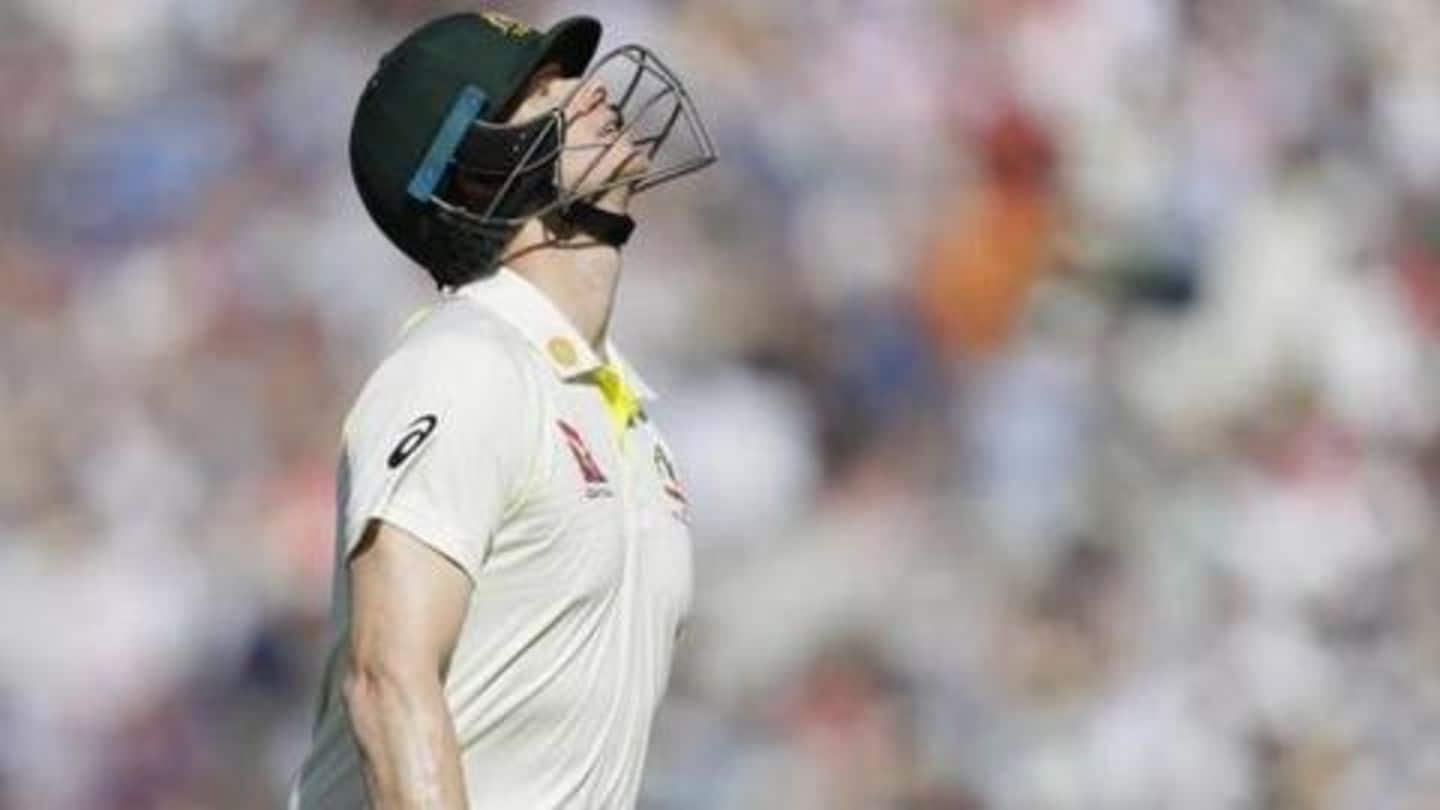 Australian batsman Steve Smith was on a record-breaking spree in the just-concluded Ashes. His run was compared with a number of greats of all time. Having finished with 774 runs in the series in just seven innings, Smith helped Australia retain the urn, while the series ended in a 2-2 draw. However, he still expressed his unhappiness post the series. Here is why.
Smith wanted to score more runs in the final Test
The English crowd was brutal, as they jeered Smith with boos throughout The Ashes, despite his amazing form. However, he expressed delight at the ovation he received at The Oval. He felt that he could have scored more in the fifth Test. "It would have been nice if I had a few more runs under my belt in this game," reckoned Smith.
Smith rates Edgbaston innings as confidence booster
When questioned on what gave him the confidence that he would be able to deliver, Smith rated the opening innings at Edgbaston as his best in the series, where he had rescued Australia from 122/8. "That gave me a lot of confidence. That was probably my favorite innings of the whole series that I played," recalled Smith.
Smith made every opportunity count following return from ban
Smith made his Test return after serving a year ban for his involvement in a ball-tampering scandal in South Africa. Following his return, Smith was unstoppable as he seemed to make the most of every opportunity in this series. "It was a long 18 months out of the game and I've got a lot of people to thank, in particular, my wife," said Smith.
Smith says he is 'cooked' following a brutal Ashes series
Following the completion of the series, Smith said that he had given everything he had in the past four-and-a-half months. As of now, he has nothing left in him. "I am pretty cooked to be honest, mentally and physically. I am looking forward to a nice couple of weeks' rest now before getting into the Australian summer," he concluded.
Smith looks to gather energy back ahead of Australian summer
Right now, Smith has a month to heal himself from the brutal outing in The Ashes. Meanwhile, Smith would look to gather back all the energy he has spent against The Three Lions. Following it, he would look to deliver again in the upcoming Australian summer, which starts with the T20I series against Sri Lanka on October 27.