Five takeaways from the inaugural ATP Cup
Five takeaways from the inaugural ATP Cup
Jan 13, 2020, 06:43 pm
3 min read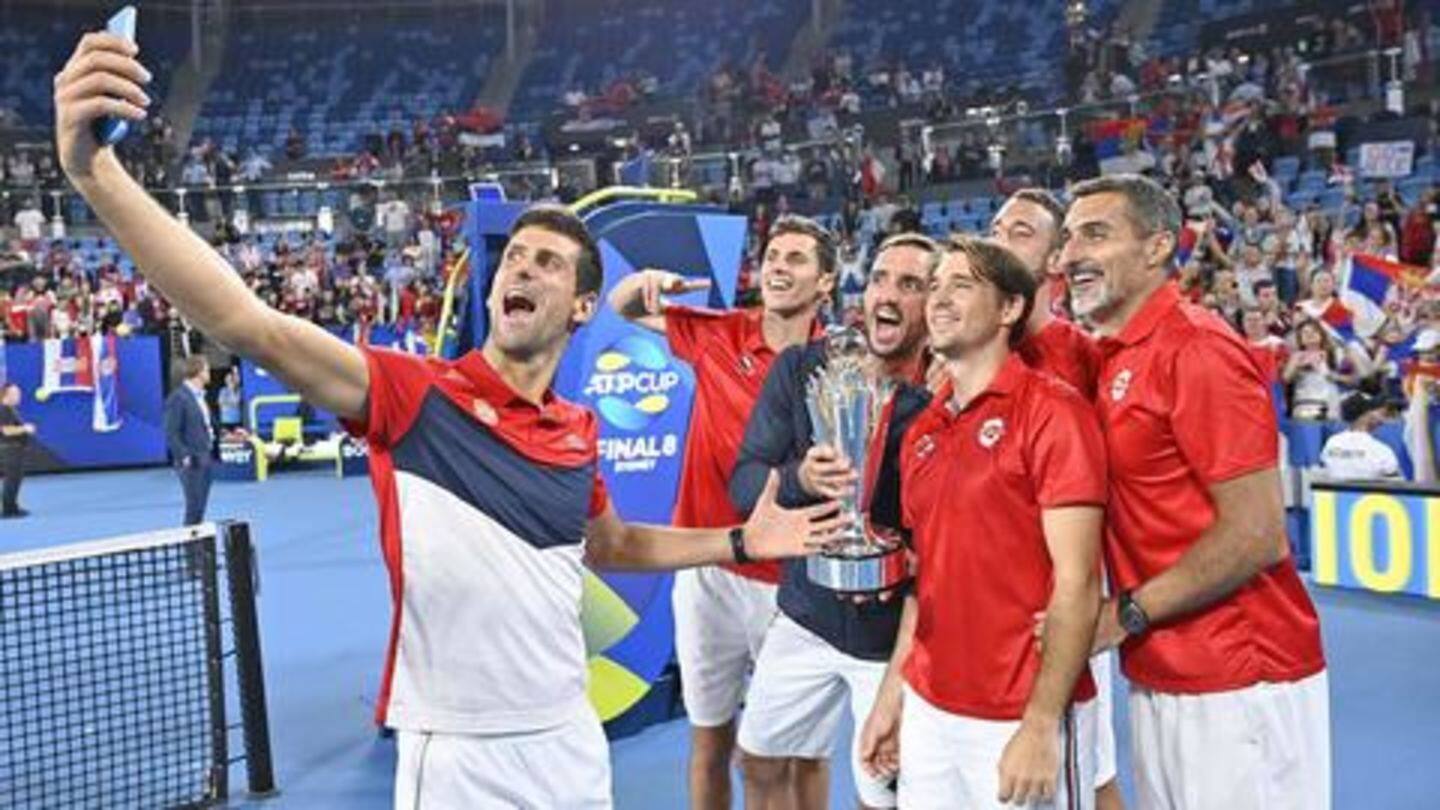 The 2020 season of tennis is off to an interesting start, with the Association of Tennis Professionals (ATP) introducing a new tournament in the form of ATP Cup. Notably, it is one of the few tournaments where players represent their nations. As Serbia came out on top, winning the inaugural edition, we take a look at five takeaways from the opening edition.
The rise of Russia is a good sign
Russia might have won the Davis Cup on two occasions, but were not really a force, until now. The rise of players like Daniil Medvedev and Karen Khachanov has given a new identity to the nation. Interestingly, these two propelled the country to the semis of this tournament. And if this continues, we are bound to see a new Russian Grand Slam Champion soon.
Lower ranked players played well
Not all countries in the ATP Cup have players who are in the top in the ATP Rankings. However, we witnessed an interesting phenomenon where even lower ranked players put their hearts out to win the game. For example, Bulgaria's Dimitar Kuzmanov, who was ranked 417 prior to the tournament, produced a fighting performance, and he was even victorious on a couple of occasions.
The debut of video review in tennis
The tournament saw a new technology, with the debut of video review. The technology allows the umpires to be certain of some aspects like a foot fault, foul shot among other things. It also allows the player to challenge for a foul, just like the Decision Review System (DRS) used in cricket. Radu Albot of Moldova termed the new technology as 'really cool'.
Crowd generating the heat
Fans play an important factor in any sport, for any team or even a player. As for in this tournament, there were controversies regarding crowd going after some players, leading to umpire warning the crowd mid-match. However, it is also a way for them to show their love and support for the player from their country, which is not a usual thing in tennis.
Playing for the love of the country
There are barely any tournaments in tennis where players represent their country, barring the Davis Cup. However, the Davis Cup need not impact the ATP Rankings, whereas ATP Cup does. This gives the players an added reason to take the tournament seriously, as their professional and country's pride are at stake. Consequently, the future of the tournament is bright.