International friendlies: Important facts from fixtures played on October 11
International friendlies: Important facts from fixtures played on October 11
Oct 12, 2018, 12:14 pm
2 min read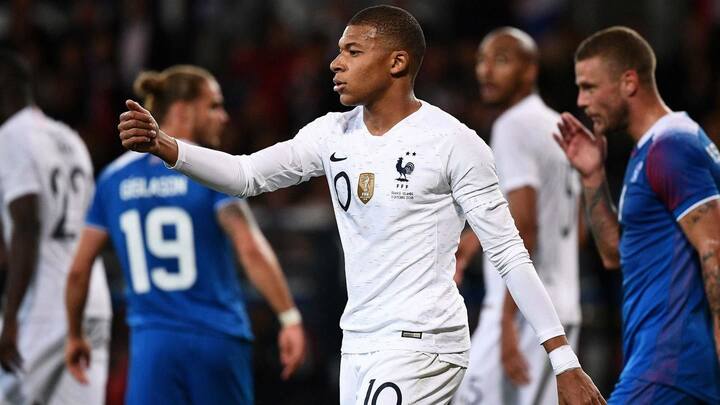 The international break is here and it is again time for players to go out to represent the hopes of an entire nation. Last night, international heavyweights like France, Argentina, and Spain were in action against Iceland, Iran, and Wales respectively. Here is a look at how the matches evolved and who were the best performers for their respective countries.
Argentina vs Iraq: Albiceleste ease to a 4-0 victory
Argentina fielded a squad full of exciting new players who are the future faces of the football. Debutant 21-year-old Martinez from Inter Milan showed an eye for goal when he took the lead in the 18th minute. Iraq were in the game in the first half, but second half strikes from Pereyra and Pezzella dampened their hopes. Cervi's stoppage-time masterful finish sealed the deal.
Wales vs Spain: Luis Enrique continues his winning run
Without Bale, it was already a difficult job for Ryan Giggs to conjure up a way to control Spain. Under Luis Enrique, Spain have found new life. They were also aided by an extremely poor Welsh defense. Paco Alcacer netted in twice along with Ramos and Marc Bartra. Welshman Vokes scored in the 89th minute to take the score to 1-4 in Spain's favor.
France vs Iceland: Mbappe scores, France draw 2-2 against Iceland
World Champions France found themselves in a precarious condition going down 2-0 to Iceland via Bjarnason and Arnason strikes. With Kante and Matuidi being given the night off, Pogba's central midfield duties were not upto the mark. It was Kylian Mbappe whose first shot, though saved, rebounded off Eyjolfsson to find the net and he netted in a penalty to save his national side.
Other results and fixtures
USA went down 2-4 to Colombia and Mexico won 3-2 against Costa Rica. Uruguay will be facing South Korea today at 4:30 PM (IST) and Saudi Arabia will host 5-time World Champions Brazil at 11:00 PM.