List of some unique records scripted in UFC
List of some unique records scripted in UFC
Aug 25, 2019, 12:35 am
3 min read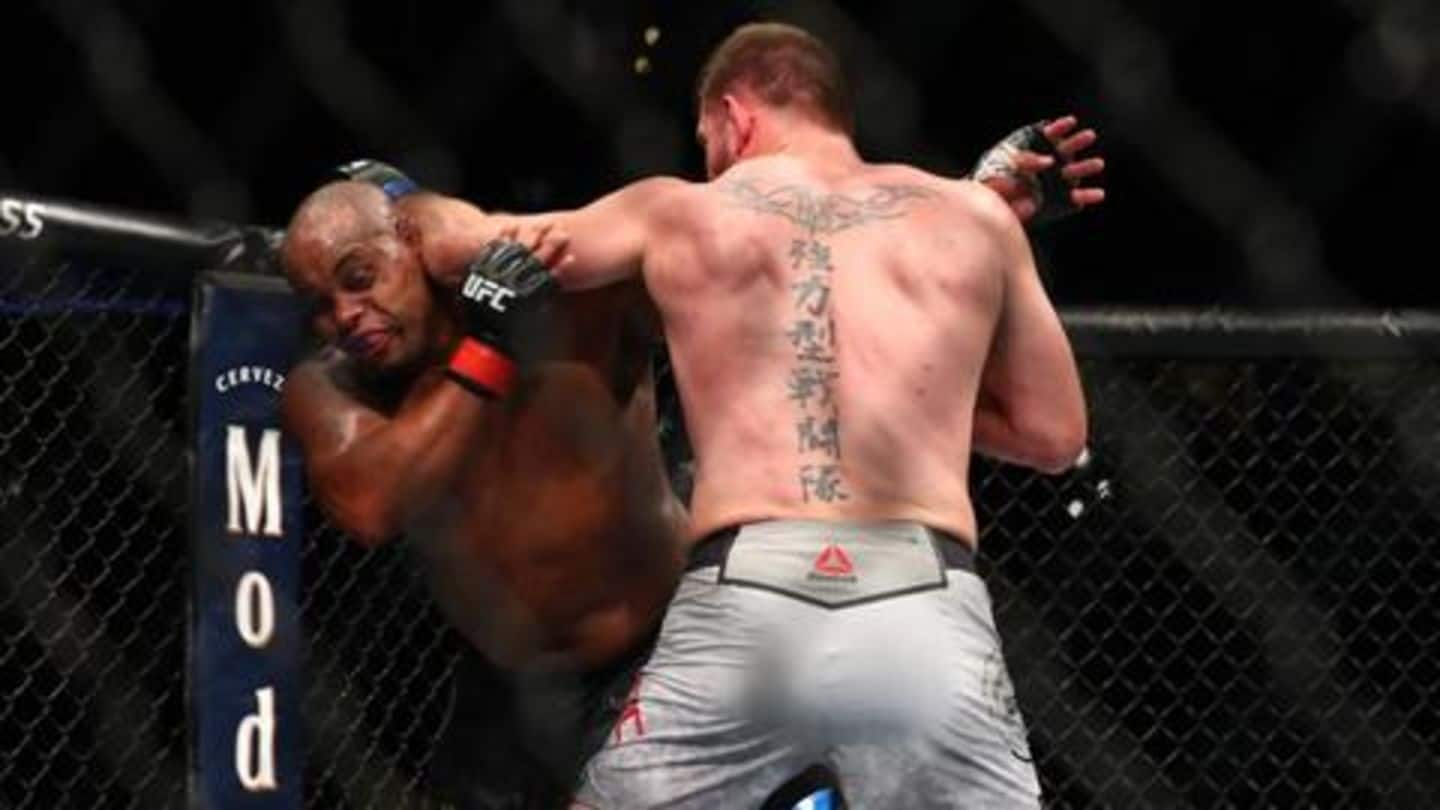 Mixed Martial Art (MMA) is currently one of the best forms of combat sports, with a loyal fan base. While there are a number of MMA promotions, Ultimate Fighting Championship (UFC) is considered the biggest of them all. With a strong 26-year history so far, the promotion has already witnessed a number of records as we look at some of the best.
Jim Miller: Mr. Regular of UFC
Fighting regularly in MMA is a tedious task as the body needs quite some time to recover after a brutal fight. On the same note, the record for the most number of bouts in UFC lies with Jim Miller of USA. He has fought 33 bouts to date in the Lightweight and Catchweight categories, as the tally keeps on growing.
Donald Cerrone: The master of UFC
Winning is everything in any sport, especially in a combat sport like MMA. The record for the most number of UFC bout wins stands with USA's Donald Cerrone. He has won 23 bouts to date, across Lightweight and Welterweight divisions. Although he is yet to win a championship in the company, he is currently ranked fourth in the Lightweight division.
Jorge Masvidal: UFC's Mr. Fast & Furious
Winning is certainly a healthy habit. However, if the win is emphatic, it is even better. Consequently, the record for the fastest finish in the history of UFC is held by Jorge Masvidal, who won his bout within five seconds. It happened at UFC 239 last month, where Masvidal knocked out Ben Askren with a flying knee.
Vitor Belfort: The most lethal man of UFC
In combat sport, any type of technical win is highly acclaimed. However, it is the knockout that is considered to be the most deadly way to win. The record for the most number of knockouts in UFC is with Vitor Belfort, who has delivered 12 knockouts in his career so far, across four divisions. He also holds the record for the joint second-most finishes.
56,214 fans witness a shocking end to the main event
Just like pro-wrestling, UFC has millions of fans worldwide and draws huge crowd for house shows and pay-per-views. The record attendance in a UFC show to date has been 56,214, which interestingly came outside the USA. It was in Melbourne, Australia, during UFC 193 in November 2015, where Holly Holm beat crowd favorite Ronda Rousey for the Bantamweight Championship.
Here are some other records
Most submissions: Charles Oliveira (13) Most strikes landed: Max Holloway (1,937) Most knockdowns: Anderson Silva (18) Most takedowns: Georges St-Pierre (90) Most titles: Randy Couture (6) Longest title reign: Silva - Middleweight (2,457 days) Youngest champion: Jon Jones - Light Heavyweight (23 years, 243 days) Oldest champion: Couture - Heavyweight (45 years, 147 days)