Soumyajit Ghosh's wife accuses TT player of physical, mental torture
Soumyajit Ghosh's wife accuses TT player of physical, mental torture
Written by
Aakanksha Raghuvanshi
Jan 18, 2019, 07:07 pm
2 min read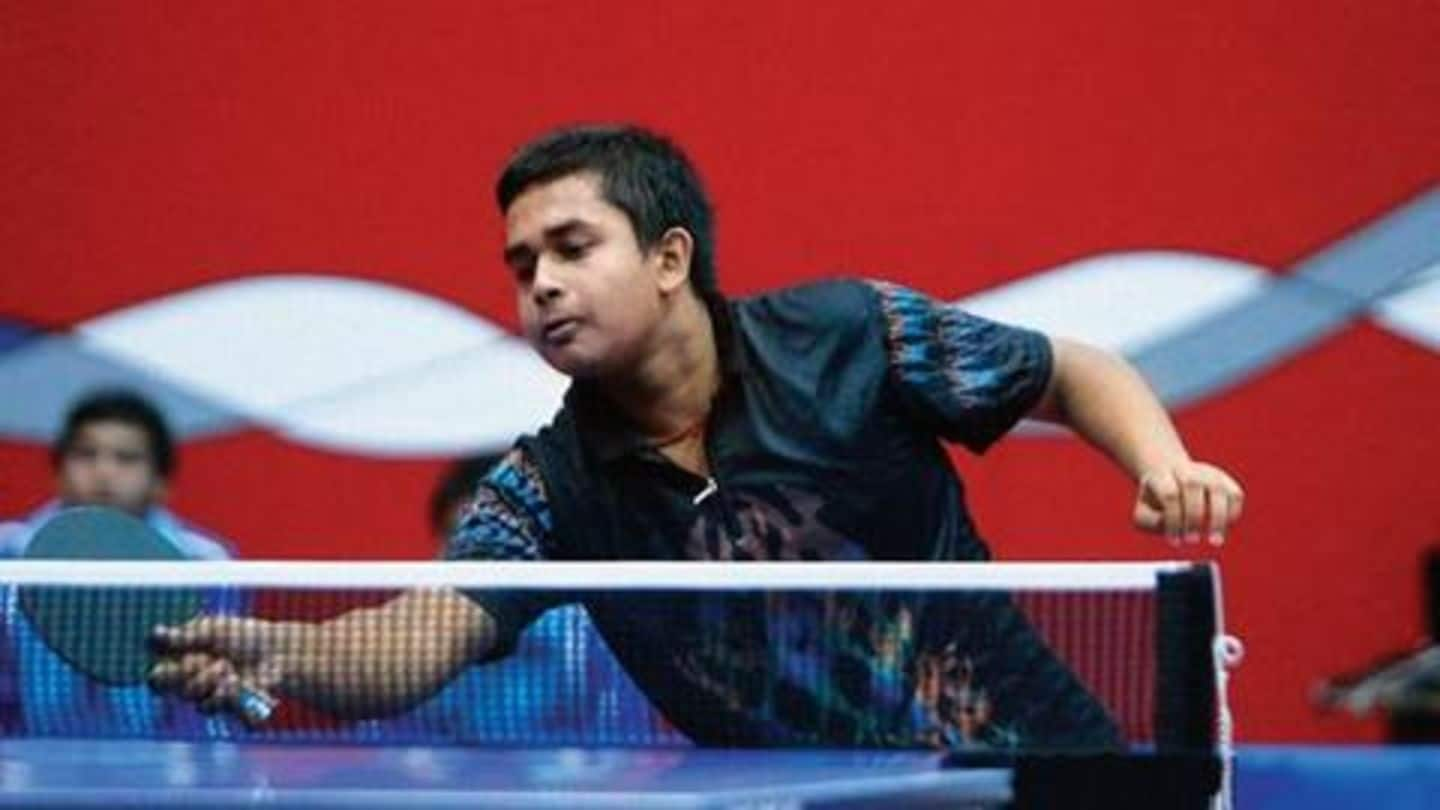 Olympian Soumyajit Ghosh has been accused of mental and physical torture by his wife, Tulika Dutta just five months after their marriage. The Table Tennis player had also been accused of rape by his wife. Tulika filed an FIR against Ghosh, his parents and other family members in Kolkata on Wednesday. The FIR also alleged criminal breach of trust, police said. Read more.
FIR lodged against Ghosh's parents, family members as well
The others whose names figure in the lodged FIR are Ghosh's parents Harishankar and Mina Ghosh, his two uncles and a cousin, the police said. They have been booked under Indian Penal Code (IPC) sections 498A (physical and mental torture), 406 (criminal breach of trust), 195A (threatening to give false evidence) and 34 (common intention), they further said.
Ghosh's family members turned abusive and intimidating, alleges Dutta
Speaking to media, Ghosh's wife said, "A few days ago, I was assaulted and bled from my finger, but they claimed I had cut myself while peeling potatoes and that I was attempting suicide." She said Ghosh's family members turned so abusive and intimidating that her brother came to take her back home. After thinking thoroughly, I decided to file a complaint, said Dutta.
Dutta had also accused Ghost of rape last year
Ghosh has rubbished the allegations by his wife and described them as false. In March last year, Ghosh was accused of rape by Dutta, who was his girlfriend then. Following this the two-time Olympian was provisionally suspended by the Table Tennis Federation of India (TTFI).
Ghosh was charged under POCSO Act for raping then-minor girlfriend
Ghosh had denied the rape allegations levelled by his then-girlfriend, who was a 18-year-old girl then. Because of this, a case was also registered against Ghosh under the POCSO Act as the girl was a minor during the time she had claimed to be raped by the player. Ghosh patched up with his girlfriend and eventually married her on August 3, 2018.
Would seek legal-advice on how to deal with allegations: Ghosh
Following the marriage, Dutta withdrew her rape case against Ghosh. It was only in December 2018 that TTFI had revoked his suspension, after which he could play the senior nationals in Cuttack earlier this month. Over the new charges, Ghosh said he's shocked and would seek legal advice on how to deal with these. "I need to take bail, I guess," said the player.