PCB sends Umar Akmal's case to Disciplinary Panel
PCB sends Umar Akmal's case to Disciplinary Panel
Apr 10, 2020, 01:06 pm
2 min read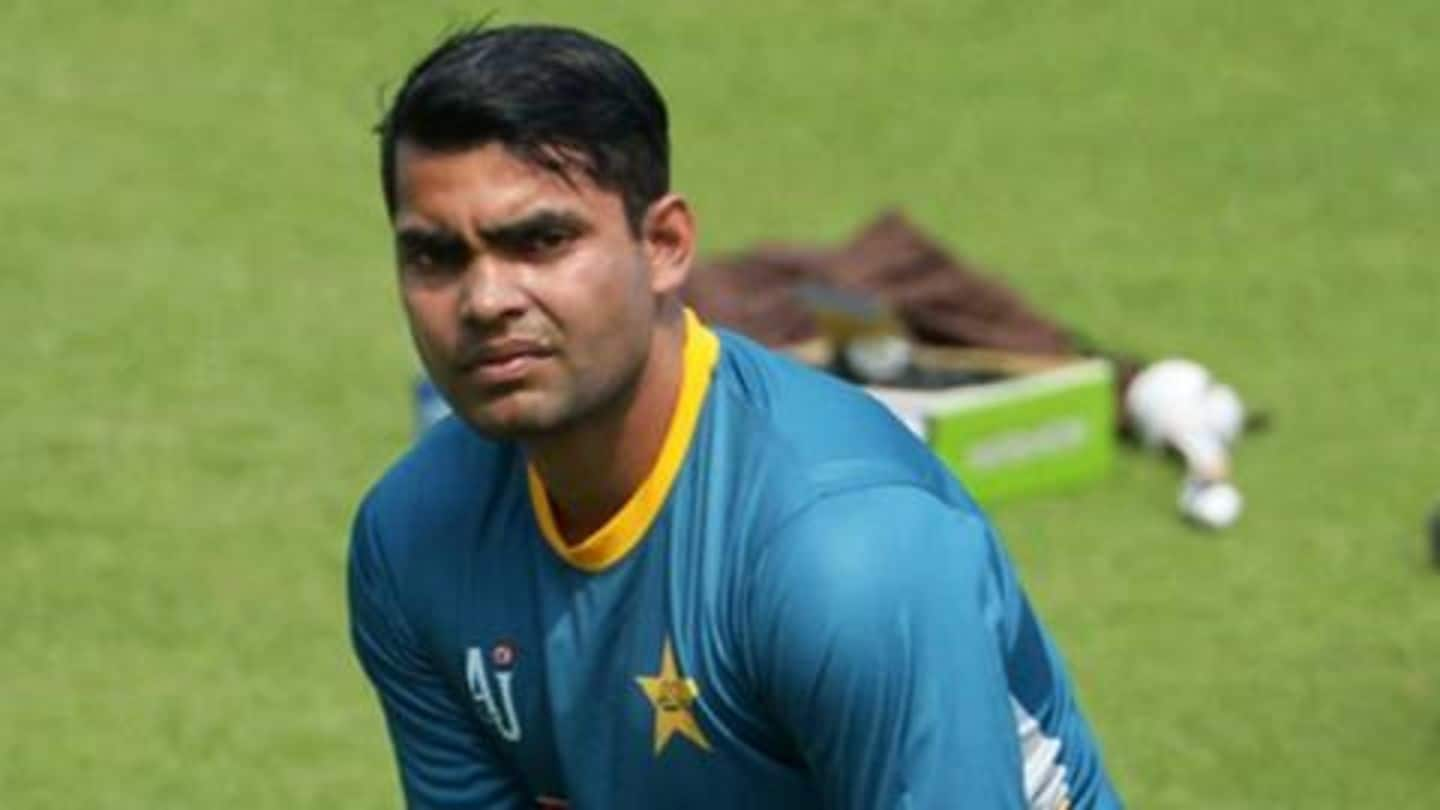 Pakistan batsman Umar Akmal will not appeal against the corruption charges levelled by Pakistan Cricket Board (PCB). His case will now be referred to the Chairman of the Disciplinary Panel as Akmal snubbed a hearing in front of Anti-Corruption Tribunal. Reportedly, the 29-year-old failed to report a spot-fixing approach by a bookie during the PSL. Here is more.
PCB will sanction the charges following the confirmation
The PCB confirmed there had been no communication regarding the matter. According to Article 4.8.1 of the Code, the Chairman of the Disciplinary Panel will now issue a public decision for finalising the offences under the Code. The confirmation will then be followed by imposing applicable sanctions, which may range from a six-month suspension to a life ban, as reported earlier.
PCB charged Akmal with two breaches
Akmal was formally charged with two breaches of its anti-corruption code for two unrelated incidents on March 20. The charges against him fall under Article 2.4.4, which states: "Failing to disclose to the PCB Vigilance and Security Department (without unnecessary delay) full details of any approaches or invitations received by the Participant to engage in Corrupt Conduct under this Anti-Corruption Code".
Akmal was provisionally suspended on February 20
The PCB suspended Umar Akmal on February 20 for beaching the Anti-Corruption Code and later issued him a notice. As per the charge, the 29-year-old was approached by a bookie for spot-fixing in PSL. Umar, who had to submit his reply by March 31, admitted that he made a mistake by not reporting the approach. His notice of charge was issued on March 17.
'Someone has disgraced Umar', says a source
A source close to Umar believes he has been defamed. "When he was questioned about meeting a particular person before the PSL and whether an offer was made to spot fix matches in the PSL, Umar denied his involvement in spot-fixing in any matches," he asserted. "Umar believes that someone has tried to set him up and disgraced him," he added.