'Players who do spot-fixing should be hanged', says Javed Miandad
'Players who do spot-fixing should be hanged', says Javed Miandad
Apr 05, 2020, 11:34 am
2 min read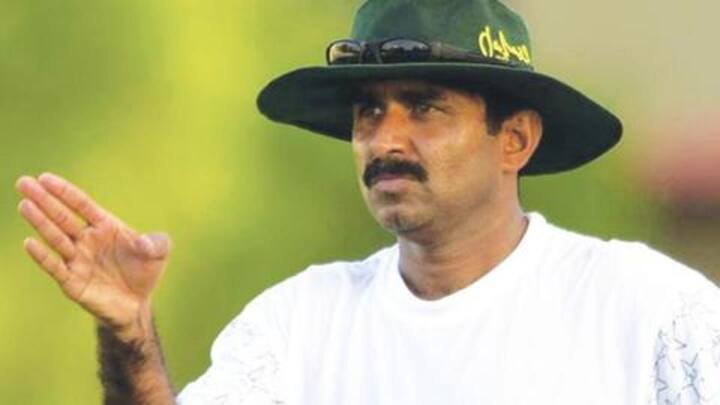 Former Pakistan batsman Javed Miandad believes players who get involved in match-fixing should be given severe punishment. According to the 62-year-old, hanging those players would set an example. His stern remarks came after Mohammad Hafeez questioned Sharjeel Khan's return to competitive cricket despite getting suspended for five years, owing to spot-fixing. Umar Akmal also received a 12-month ban for not reporting a spot-fixing offer.
Spot-fixing is similar to killing someone, feels Miandad
"Players involved in spot-fixing should be severely punished. They should be hanged because it is similar to killing someone. The punishment should also be on the same lines. An example should be set so that no player even thinks about doing this," Miandad said.
Sharjeel was suspended for five years
Sharjeel was handed a five-year ban for his role in the 2017 Pakistan Super League spot-fixing scandal. Playing for Islamabad United, the left-hander was charged with five major breaches of the PCB anti-corruption code and was found guilty on all five counts. His ban took effect on February 10, 2017. However, the PCB waived his ban after he issued an "unconditional apology" last year.
Umar Akmal admitted to the charges
The PCB suspended Umar on February 20 for beaching the Anti-Corruption Code and later issued him a notice. Reportedly, the 29-year-old was approached by a bookie for spot-fixing in PSL. Umar, who had to submit his reply by March 31, admitted that he made a mistake by not reporting the approach. The cricket board may ban him for six months to life.
Pakistan cricketers have been under the scanner for spot-fixing
Pakistan cricket has often been tarnished, owing to plethora of match-fixing cases. In 2010, Salman Butt, Mohammad Amir and Mohammad Asif were banned by the ICC after a tribunal found them guilty of spot-fixing during the Lord's Test. Mark Waugh and Tim May, in 1995, revealed that former Pakistan captain Saleem Malik offered them $200,000 for losing games. Malik was later banned for life.
PCB should not forgive these players
Miandad feels PCB should not give such players a second chance. "PCB is not doing the right thing by forgiving them. People who bring these players back should be ashamed of themselves," he said. He added, "I feel these players who are found guilty are not even sincere to their own parents or they would never do this. They are spiritually not clear."