Will these cricket records be ever broken?
Will these cricket records be ever broken?
Written by
Rishikesh Malkhede
Jun 28, 2017, 11:22 am
3 min read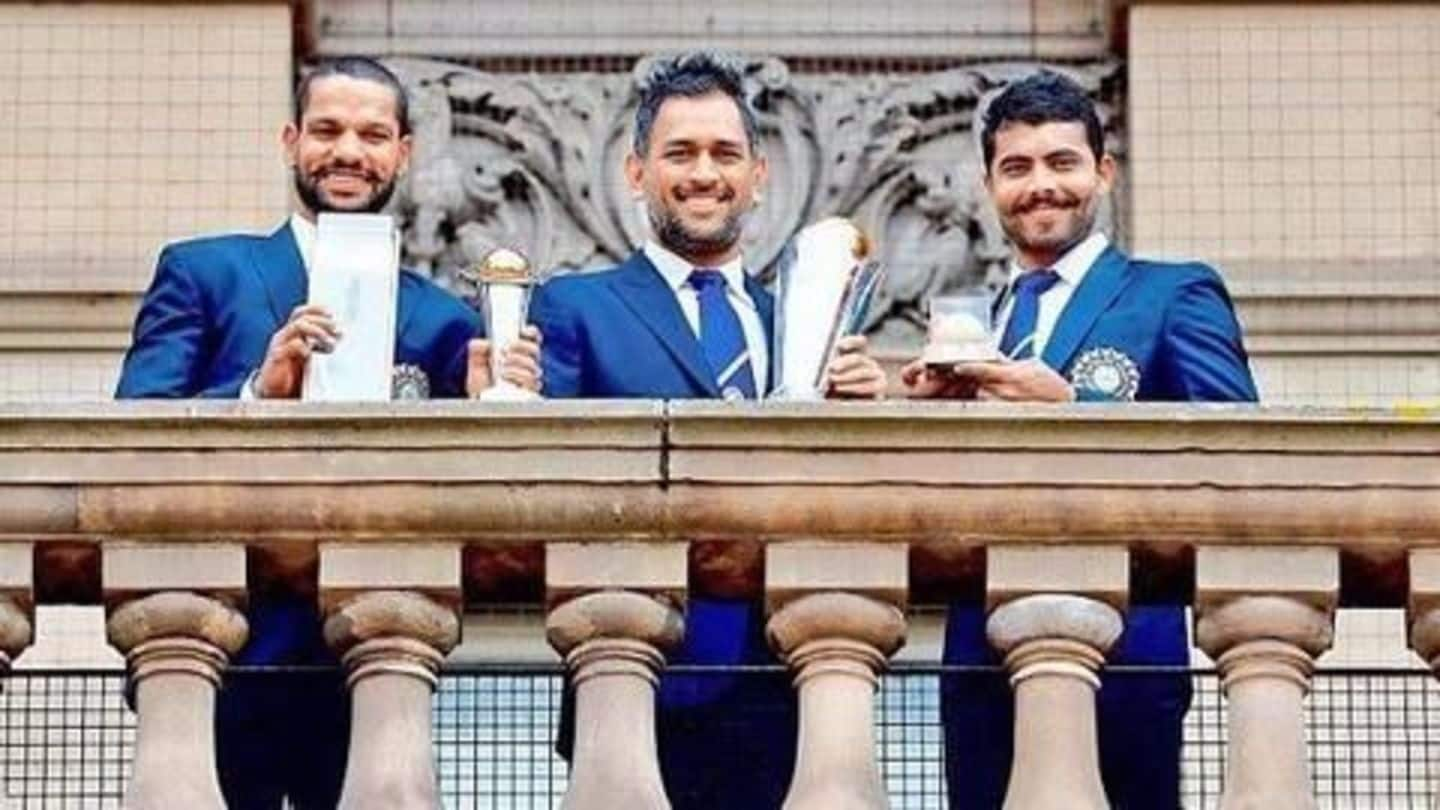 A number of records have been made and broken since the first cricket match was played. However, there are some records, made by legends, which might never get broken in the future. Let us have a look at some of these records including the obvious ones like Bradman's average and others like eleven players winning the Man of the Match in the same match.
Sachin Tendulkar's record of 100 centuries
Sachin's record of scoring 100 international centuries (51 in tests and 49 in ODIs) is a record which would be tough to break, if not impossible. No one is even close to breaking his record. Amongst the current batsman, Amla is closest to Sachin with 51 international centuries. Apart from the centuries, Sachin's feat of 34357 international runs is another such 'impossible-to-break' record.
Australia's Don Bradman had an average of 99.94, a figure no one has ever achieved apart from him. With an average of 61.05 and 51.32, Australian skipper Steve Smith and India's Cheteshwar Pujara are the two current players closest to Bradman's record.
Jim Laker's 19, Chaminda Vaas's eight
In 1956, Jim Laker created a record by picking up 19 wickets in a test match. While it is technically possible to break this record, it's been more than 50-years and no one has even come close. Chaminda Vaas had picked up eight wickets in a 50-over match against West Indies. While many have picked up 7-wickets till now, eight seems a bit far.
'Player of the Match' award for the whole team?
While there have been 40 instances when two players have received the 'Man of the Match' award in a test match. However, in January 1999, the playing eleven from South Africa team were given the award for their (equal) contribution in the team's win.
Murali's record of 1347 international wickets
Muttiah Muralitharan has 1347 international wickets to his name, whereas the current bowlers are not even half-way through. Muralitharan picked up 800 wickets in tests and 534 wickets in the ODIs during his 19 year long career. With the number of T20 matches increasing, which would mean fewer tests, making Muralitharan's record impossible to break.
16 consecutive tests and three World Cups
Australian cricket team holds the record of winning 16 consecutive test matches twice and winning three consecutive World Cups. The 16 back-to-back test wins first came under Steve Waugh's captaincy, and later under Ricky Ponting's. Interestingly, the three World Cups were also won under the same two captains, Waugh led the team in 1999, whereas Ponting captained the team in 2003 and 2007 wins.
It is an honour for a player to play 100 test matches in his career. But, former Australian captain is miles ahead and has won more than 100 tests as a player. He holds the record of winning 108 tests.
Most runs in a test innings
West Indies' Brian Lara was a player who produced long innings. He holds the record of scoring most runs in a test innings and also in first class cricket. He scored 400 runs against England in 2004 in just 582 balls, playing for almost 12 hours. While many have reached the 300-run mark, it will take time for another 400.
A 52-year old test player
While India recently had a coach who was 46-years old, England's Wilfred Rhodes was the oldest player to play a test match at the age of 52 years. He also holds the unique record of having a 30-year long test career.