Valverde urges Barcelona to prove their mettle in Messi's absence
Valverde urges Barcelona to prove their mettle in Messi's absence
Oct 24, 2018, 07:00 pm
2 min read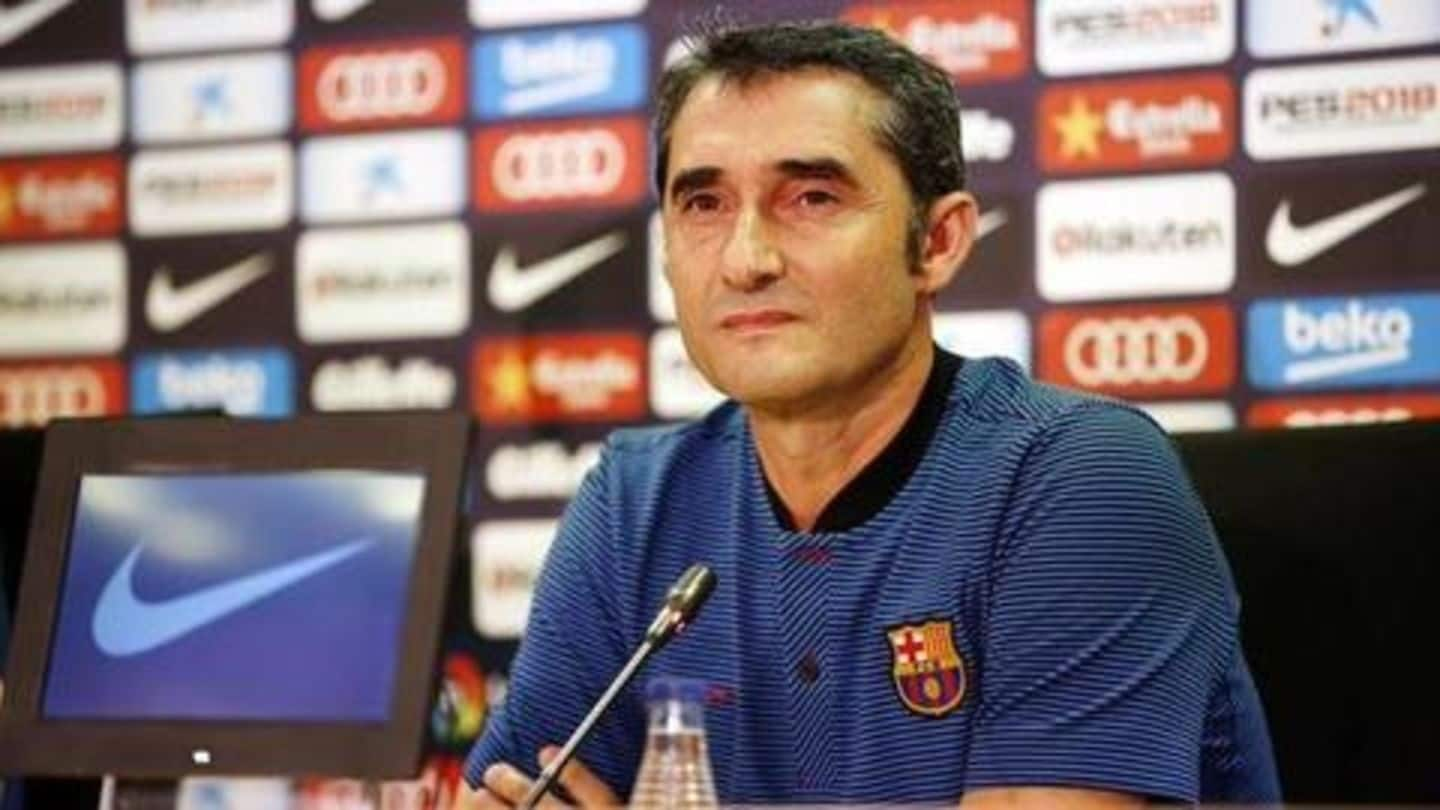 Barcelona manager, Ernesto Valverde, is definitely worried about the absence of star performer Lionel Messi, ahead of their Champions League clash against Inter Milan. However, he has asked his team to show that they can still perform without their captain and the club's most successful player of all time. Messi scored five goals in his previous two Champions League appearances of the season.
Leo Messi has been ruled out for three weeks
Messi suffered a fractured arm during Barcelona's league match against Sevilla and will most likely be out of action for three weeks. He left the field in the first half, but not before providing one assist to Coutinho and scoring one goal himself. Messi will also miss the weekend's El Clasico match against eternal rivals Real Madrid.
Want to miss Messi while we are winning: Valverde
Ernesto stated that it will be a tough challenge for Barcelona to play without their talisman but said that they have enough motivation to play to their best ability. Commenting on accusations of Barca's over-dependence on Messi, he said, "If Messi plays, it is obvious he will influence the style of the team." The gaffer wants the team to step-up to fulfill Messi's void.
Jordi Alba thinks it will be a challenge without Messi
Barcelona full-back Jordi Alba, who has always connected brilliantly with Messi on the field to create innumerable goal-scoring chances, believes that it will be tough without Messi. But he promised he will try his best, also wished that Messi misses as few games as possible.