Who will win the 2019-20 European Golden Shoe?
Who will win the 2019-20 European Golden Shoe?
Aug 06, 2019, 01:46 am
3 min read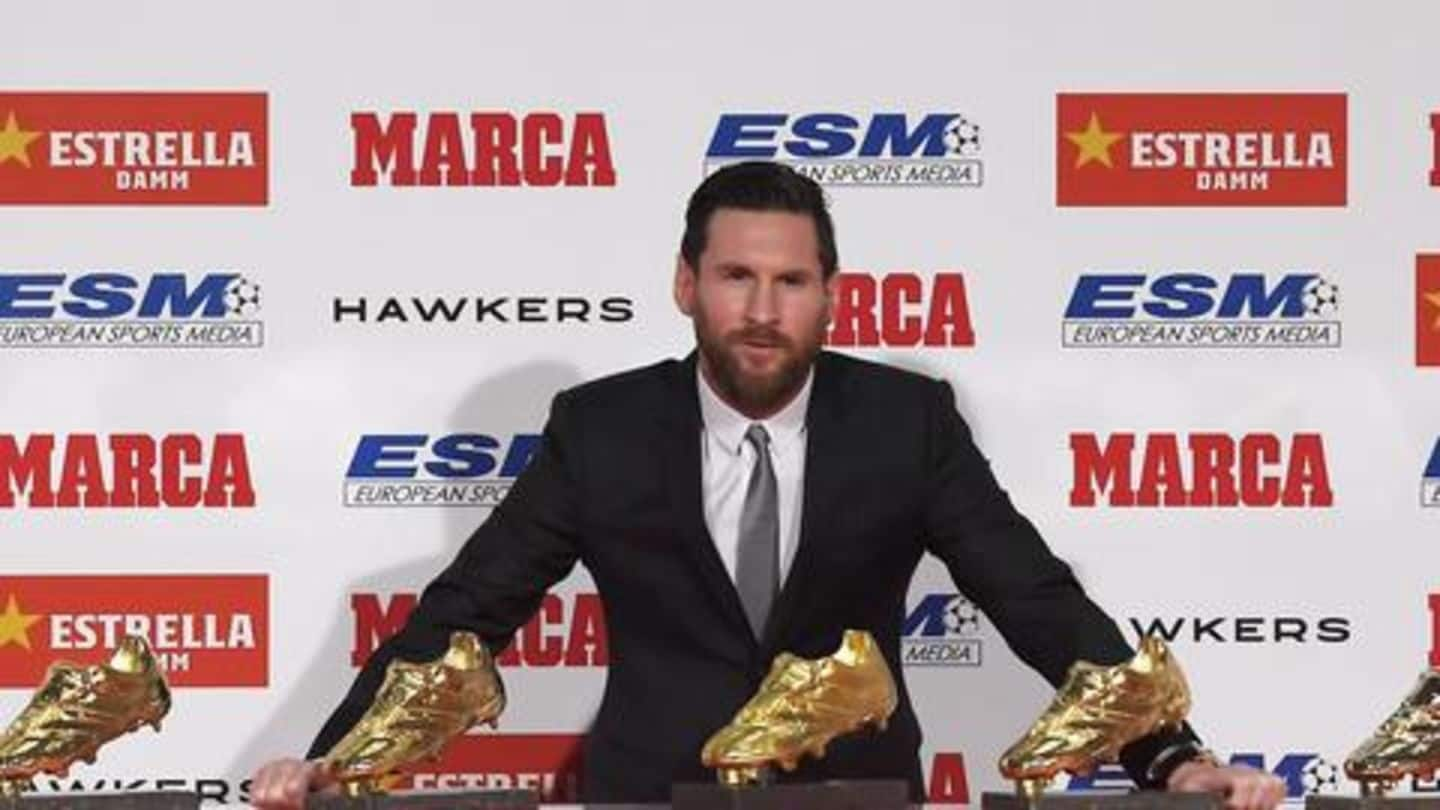 The 2019-20 European top-division football season across countries is set to start this month. Generally, whoever finishes as the top goal-scorer across leagues, is awarded with the European Golden Shoe. Lionel Messi has won the most European Golden Boots (6) for Barcelona in La Liga. Spanish League has been dominating the circuit this decade. Here are players who can win the award this season.
Cristiano Ronaldo can light up Serie A
Cristiano Ronaldo has won four European Golden Boots in his illustrious career so far. The GOAT won his first honor at Manchester United in 2007-08 Premier League season. He grew in prominence while playing for Real Madrid in La Liga. Ronaldo won the title in 2010-11, 2013-14 (shared) and 2014-15. The Juventus forward will be aiming to take Serie A by storm this season.
Salah and Kane can spice up Premier League
Liverpool's Mohamed Salah has won the Premier League Golden Boot for two successive seasons. In 2017-18, he scored 32 goals. On the other hand, in 2018-19, Salah amassed 22 goals and shared the trophy with two other players. The Egyptian can spice up the EPL alongside Tottenham Hotspur striker Harry Kane. Kane has won two EPL Golden Boots and could be a strong contender.
Messi the favorite to land the coveted prize
Messi goes into the 2019-20 season as the favorite to claim the coveted prize. He has won three successive European Golden Boots after scoring 37, 34 and 36 goals respectively in the last three seasons. La Liga legend Messi will be a major goal-scoring threat once again. Besides Messi, his new team member Antoine Griezmann can be in the mix as well.
Mbappe can take the command for PSG
Frenchman Kylian Mbappe showed his true class in a superb 2018-19 season. He banged in 33 goals for Paris Saint-Germain last term and was the top goal-scorer in Ligue 1. He was three short of Messi's tally. Mbappe, who won the FIFA 2018 World Cup with France, will want to lead PSG's famed attack. He has the credentials to shine and get better.
Robert Lewandowski can challenge one and all
Polish striker Robert Lewandowski has been a revelation in the Bundesliga. He has been the league's top goal-scorer on four occasions. Lewandowski won the award four times in the league. The star forward bagged the award in 2017-18 and 2018-19 with 29 and 22 goals. He looks like the best bet to score more and win the European Golden Shoe.