Squad analysis La Liga 2018-19: Real Madrid
Squad analysis La Liga 2018-19: Real Madrid
Aug 14, 2018, 09:16 pm
3 min read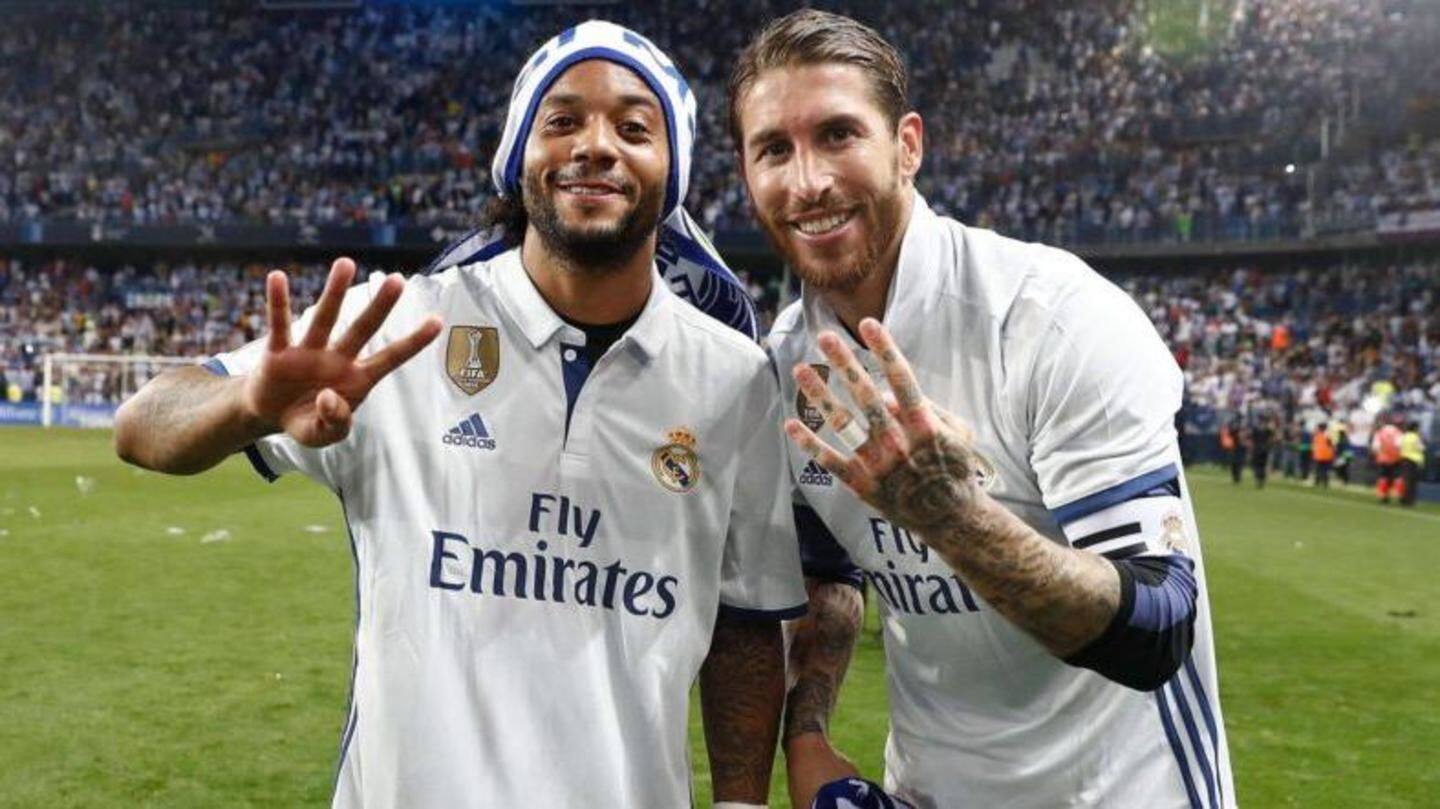 2018-19 La Liga is knocking at the door and Real Madrid are ready to take to the field. After winning the league in 2016-17, Real will look to give Barcelona a run for their money this year. However, Los Blancos have to overcome the hurdle of playing without Cristiano Ronaldo as well as without Zidane at the helm. Here we analyze their squad.
Having bought Thibaut Courtois from Chelsea, Real Madrid now have the option of fielding two world-class goalkeepers as per the conditions. Keylor Navas has made it clear that he has no intention of quitting Real. It would be interesting to see who gets more playing time as both are highly decorated individuals. One can presume that Navas will be slowly sidelined.
The Real defense line-up has no particular issues
Real Madrid probably boast of the strongest defense in world football, right now. The likes of Sergio Ramos, Carvajal, Varane and Marcelo are among the best in their positions. Having Nacho, Vallejo, and Coentrao on the bench means that there are enough options to rotate players as well. However, Real's tactics of pressing high up the field might lead to defensive errors.
El Capitano is the most dependable
Sergio Ramos has always led Real Madrid from the front, and he will surely continue his dominance this season. Along with Marcelo, Ramos will be Real's go-to man in all situations. He does not back off from doing whatever it takes to clinch the match.
Los Blancos mid-field: How does it look?
Real Madrid's midfield is what helps Los Blancos score the numerous goals. Toni Kroos and Luka Modric are the two pillars of this mid-field. With Toni's impeccable shots and Modric's genius and vision, Real can hope to dominate the mid-field. Isco's flamboyant dribbles and Casemiro's role as a solid defensive mid-fielder are sure to work wonders.
Modric will have to keep up his good work
Modric has a unique vision rarely seen in world football. If he does not leave in the remaining days, he will surely renew his contract and perform like he always does. His form will be crucial in attacking and creating chances for Real Madrid.
Do Real have reasons to worry in the attacking section?
Real are in dire need of a center-forward as there is no reason to believe that Benzema will suddenly start contributing in large numbers. While Gareth Bale is a force to be reckoned with, he has to keep performing consistently if Real are to replicate success. Asensio and Vinicius Junior can also contribute, but they might not be prolific in netting in goals.
When he is in form, Bale is just unstoppable. But he is injury-prone and has not been playing regularly in the last few seasons. However, his UCL final performance and the fact that Real have Vasquez and Odegaard as backup might also help.