Here is what Federer said to Nadal before Wimbledon 2019
Here is what Federer said to Nadal before Wimbledon 2019
Jun 30, 2019, 08:45 pm
2 min read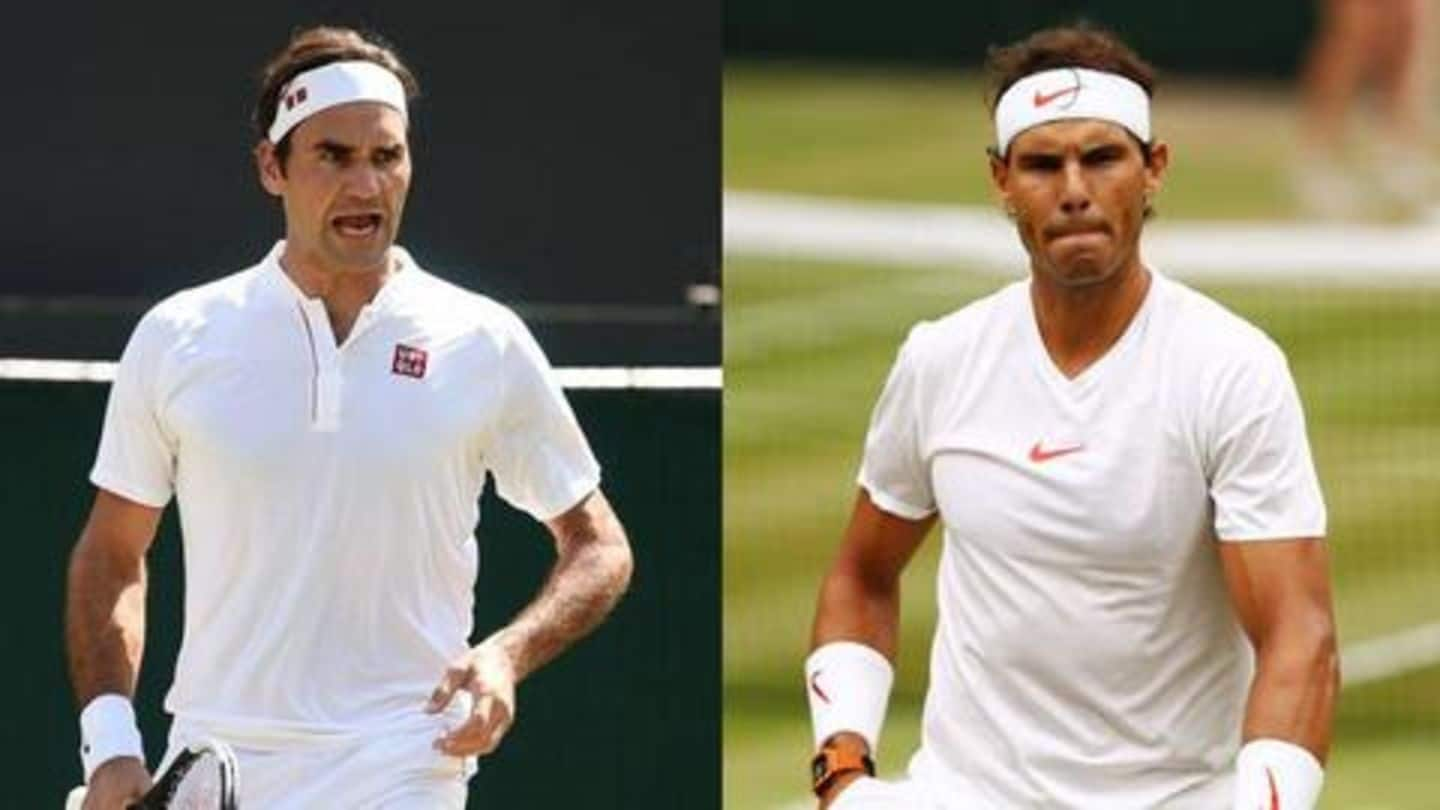 20-time Grand Slam Champion Roger Federer hit back at world number two Rafael Nadal over his comments on the seeding of the 2019 Wimbledon Championship. Nadal, who is ahead of Federer in ATP Rankings, was seeded below the latter for the tournament, which gets underway from Monday. As Nadal expressed his displeasure, Federer gave him a reply. Here is what Federer had to say.
Federer seeded ahead due to better performance on grass
Although Nadal was unhappy with the seeding, as per the rules of the All England Club, Federer's record on grass helped him seed above Rafa. Notably, this has been the rule for quite some time now.
Federer feels Nadal should respect the rules
Following Nadal's displeasure, Federer said that keeping the performance on grass aside, Nadal should first and foremost respect the rules. He also said that there is nothing much the players can do about it. "At the end of the day, if you want to win the tournament, you got to go through all the players that are in front of you," said Federer.
The system rewards for playing on grass: Federer
"And, now that the draw is out, we move on. But, we knew that the system was in place. I guess the system is, you know, it rewards you for playing a lot on the grass, well on the grass," Federer said to Omnisport.
Federer admits of being benefited by this seeding system
However, Federer mentioned that he has reaped benefits of this seeding system. Federer said that while it was not the same previously, he has been heavily benefited this time since he has played more on the grass than Nadal. "Just happens that Rafa obviously went down, so I think that makes the news. With social media nowadays, they love it," he concluded.
Federer to begin campaign against Lloyd Harris
As per the draw, Federer would be playing South Africa's Lloyd Harris, while his tough test is likely to begin from the quarters. Possible route for Federer to the final: R1 - Lloyd Harris R2 - Jay Clarke/Noah Rubin R3 - Lucas Pouille R4 - Borna Ćorić QF - Kei Nishikori/John Isner SF - Rafael Nadal F - Novak Djokovic