WWE: These are the things that could elude Brock Lesnar
WWE: These are the things that could elude Brock Lesnar
Jun 26, 2019, 03:21 pm
2 min read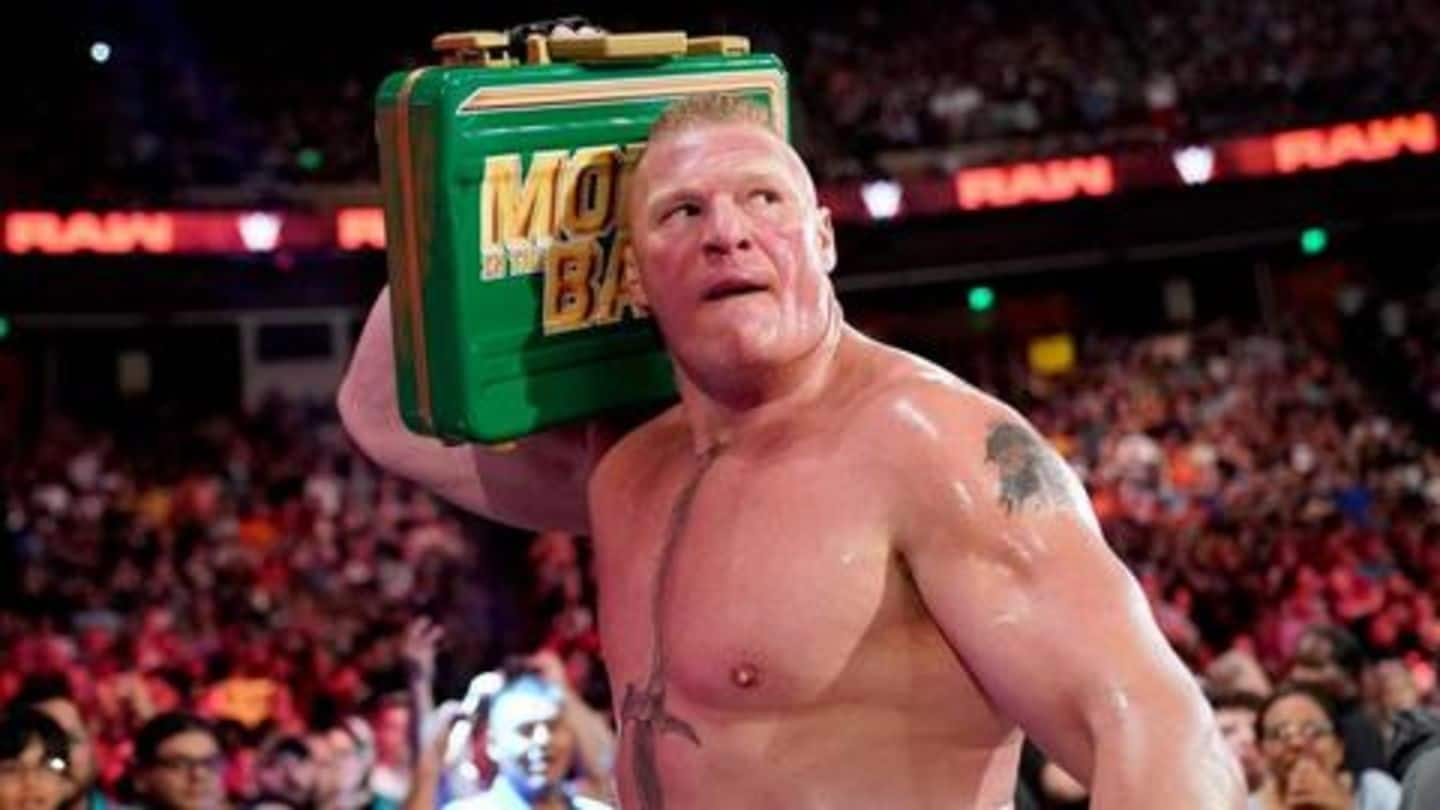 Brock Lesnar is one of the strongest performers in WWE. He is a two-time Universal Champion, and is almost guaranteed the third as he is currently Mr. Money in the Bank. Further, Lesnar has always been in the championship picture and he is considered a top guy in WWE. But there are some achievements he could miss out on, as we analyze them here.
No mid-card championship win
As we have said above, he is one of the top guys in WWE. Thus, he usually goes for the top titles. Although he gets involved in other feuds as well, he is unlikely to insert himself to a mid-card championship picture. The reason behind it could be simply that WWE wants him to remain the top guy and draw more money.
Lesnar is one such guy who likes to wrestle all alone, and can be called a one-man army. There have been rare instances when he teamed up with someone for a tag-team match. As WWE plans to continue pushing him as a singles guy, it looks unlikely that he would ever form a tag-team stable. In other words, no stable means no Tag-Team Championship.
In relation to the above point, as we have already said that he is unlikely to tag with anyone, chances are also rare that he could partner with a female wrestler. Mixed Match is an interesting concept. And, as much as we would love to see his wife and former WWE diva Sable to join hands with him, it is unlikely to ever happen.
A babyface and heel forever?
Lesnar has a unique identity in WWE. He made his mark in the company as a heel. While he has occasionally turned babyface, he is yet to properly turn a face. However, given his attitude and character, it is unlikely to ever happen. Also, this might also be the reason why he is hated so much, which could change if he turns face.