5 secrets which WWE doesn't want you to know
5 secrets which WWE doesn't want you to know
Aug 25, 2018, 03:22 pm
3 min read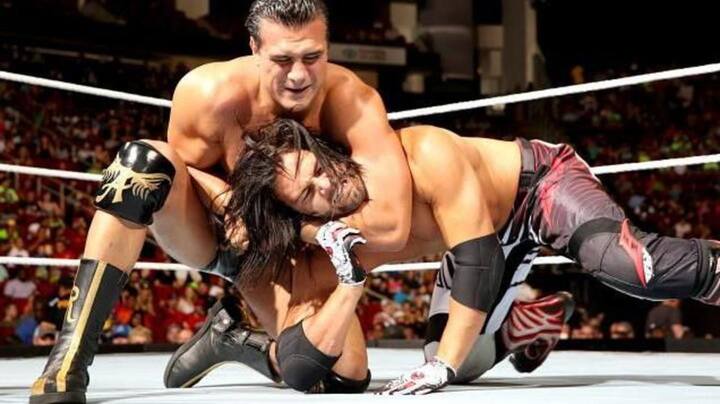 It is common knowledge that WWE is not a real sport. Rather, it is a scripted sports entertainment show. Here the results are pre-determined and the moves that we see are well-rehearsed. However, there are several behind-the-scenes secrets that the company would not want their fans to know. We present to you 5 such secrets that will blow your mind.
Why do wrestlers usually work on the left side?
Only the sharpest of fans would have spotted that WWE wrestlers usually tend to 'work' on the left side of their opponents' bodies. The logic, behind this, is that most people are stronger on their right sides and if they want to, they can reverse the maneuver or hit back using their right hands. Mexican wrestlers use their right sides instead for easier cooperation.
WWE adds fake crowd noises for the TV audience
This is one of the most embarrassing secrets of WWE, which it has adopted in recent times. It adds crowd noises during post-production to make TV viewers believe wrestlers are getting the desired reaction. Though it is also done in other shows, since WWE is interactive, the crowd response is important here. This shows WWE's failure in creating stars without false pretense.
Palm-side up means time for a tag
Tag team matches, usually, use the tried and tested formula, where the smaller member gets beaten up, till he finally manages to tap-in his bigger partner to mount a fight back. The person, who is outside the ring, does the time-keeping and he knows when the tag-in will be most dramatic. If his palm faces down, it signals the partner not to tag-in yet.
The referee is not as useless as he seems
The referee is a vital part of WWE matches and his job is more than seeing that the match is played by the rules. The referee has to keep an eye if wrestlers are fine after a move. He brings his hand close to the wrestler and he squeezes it to say yes. He also supplies the blade to the wrestlers for cutting themselves.
The WWE wrestlers cut themselves during the match
Some iconic WWE matches have seen wrestlers bleeding profusely from their foreheads after being hit with a chair or a sledgehammer. Even though such accidents do happen, what wrestlers actually do is cut themselves on the forehead using blades. The blade is hidden somewhere, inside the ring, or is with the referee who passes it on without the audience noticing.