Why is Yo-Yo test an important criteria for selection: CoA
Why is Yo-Yo test an important criteria for selection: CoA
Jun 25, 2018, 12:20 am
2 min read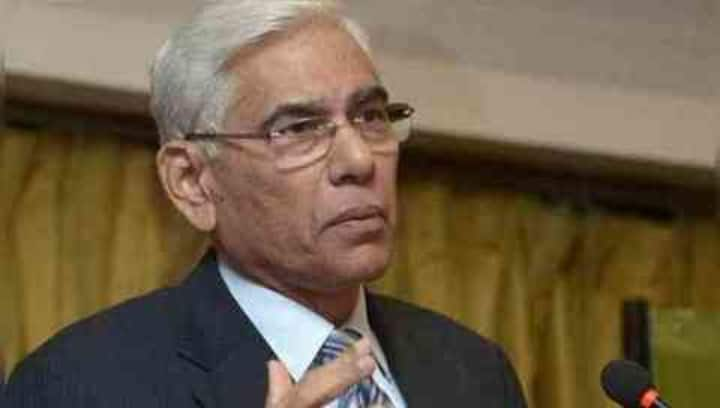 The Indian cricket team management may consider the Yo-Yo test as the most important selection criteria. However, after the fiasco which surrounded Ambati Rayudu, things might change soon. Rayudu had failed his endurance test and was dropped from the squad. CoA chief Rai is likely to meet the BCCI officials and ask them why this particular fitness test is sacrosanct for national selection.
Ambati Rayudu's expulsion from squad sparked debate
Ambati Rayudu had a fantastic IPL season, where he scored 602 runs. His consistent performances paved the way for his return to the national team. However, he failed the fitness test and, in turn, he was dropped from the squad which will tour England. This sparked a huge debate if fitness was a criterion that should be rated over skill.
CoA to discuss the matter in the coming weeks
"Yes, the CoA chief is aware about the recent discussions. He hasn't interfered till now as it was a technical matter. But in the coming week(s), he plans to get a holistic information from Head of Cricket Operations Saba Karim," BCCI official told PTI.
CoA chief to consult experts and former players
CoA chief Vinod Rai will get a second opinion from a committee comprising of former players and trainers. Based on these expert opinions, he would come to a conclusion. Recently, BCCI treasurer Anirudh Chaudhry wrote a 6-page letter to the CoA questioning how the Yo-Yo endurance test became the sole criteria for selection. This was not the case a couple of years ago.
CoA to debate the importance of Yo-Yo Test
"Rai is aware of Rayudu and Samson's case. He knows that there are contrarian views about how much importance should be given to the test. It's not decided but he might ask for a presentation from NCA trainers about this test," the official concluded.