Not Valentine's Day, women in US celebrate 'Galentine's Day' today
Not Valentine's Day, women in US celebrate 'Galentine's Day' today
Feb 13, 2019, 05:52 pm
3 min read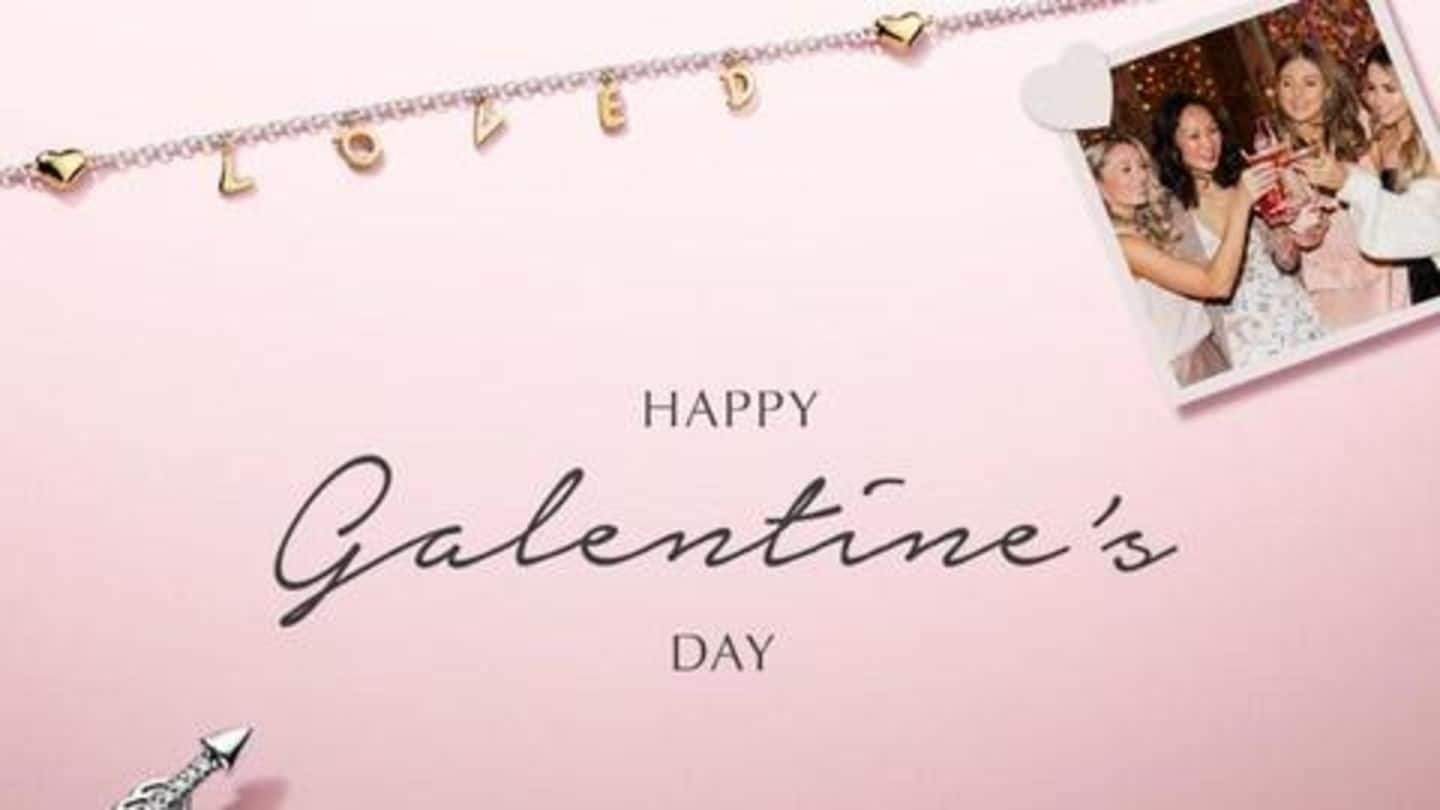 Lovers may come and go, but your girls will always be there for you. Holding on to that thought, women in the US are celebrating Galentine's Day today, cherishing their bond with their female friends and simultaneously spreading the message of women empowerment. The day was born in 2010 and since then, it has gained massive popularity in the US. Here's more on this.
Day inspired by an episode of 'Parks and Recreation'
The idea germinated from an episode of American sitcom Parks and Recreation, where Leslie Knope (Amy Poehler) hosts a brunch for her female best friends on February 13. The underlying thought was there are many kinds of love worth celebrating. Inspired from that, one Riya Patel, based in Washington, organized a giant video conference with her closest girlfriends today. And she's definitely not alone.
Brand consultant explains why traditional idea of love is depressing
Olivia Dillingham, a brand consultant for women in New York, said, "Women are just so pummeled throughout their upbringing with this idea of romantic love imagery, and what it means to be in love." "That does create this sense of unworthiness and failure when you come around to Valentine's Day and you don't have someone to go to dinner with," she added.
Brands, hotels, restaurants making big money over Galentine's Day
The popularity of Galentine's Day has reached the marketing industry, which generates big money spreading a lot of pink, gold, and glitter. Galentine-themed products, including cards, wine glasses, candies, cookies are being sold and bars with restaurants dedicate happy hours and parties on the occasion. If you search #galentinesday on Instagram, tons of pictures of pink balloons or ladies' brunches will emerge.
Is Valentine's Day losing flavor in US? Data shows so
Notably, the National Retail Federation of the US, revealed that only 51% people in the country plan to celebrate Valentine's Day this year. This marks a decrease of over 10% in the past decade. Separately, Galentine's Day sales are predicted to have a 20% increase in total revenue, according to an estimate by National Purchase Day (NPD) retail analyst, Marshal Cohen.
Galentine's Day is much more than 'sisters before misters'
For women like Patel and Dillingham, the day's significance lies beyond challenging Valentine's Day. It's more about a time of personal reflection and not just 'sisters before misters' theme. "It started out as very shallow. But now, it feels bigger than just celebrating female friends. It's a day to reflect on people who support you in your life," Patel said.
Some businesses bring up deeper messages on this day
Separately, Arley Cakes in Richmond, Virginia, has been producing alternative "conversation" heart cookies since 2016. For instance, instead of "I love you" and "Be mine," the cookies read, "Flawless" and "Be my equal". Although the shop's owner, Arley Arrington, said the cookies aren't particularly dedicated to Galentine's Day, most orders come from women to be given as gifts to their female buddies.