Dressed as daughter, Brazilian gang leader tries to escape prison
Dressed as daughter, Brazilian gang leader tries to escape prison
Written by
Siddhant Pandey
Aug 06, 2019, 01:20 pm
2 min read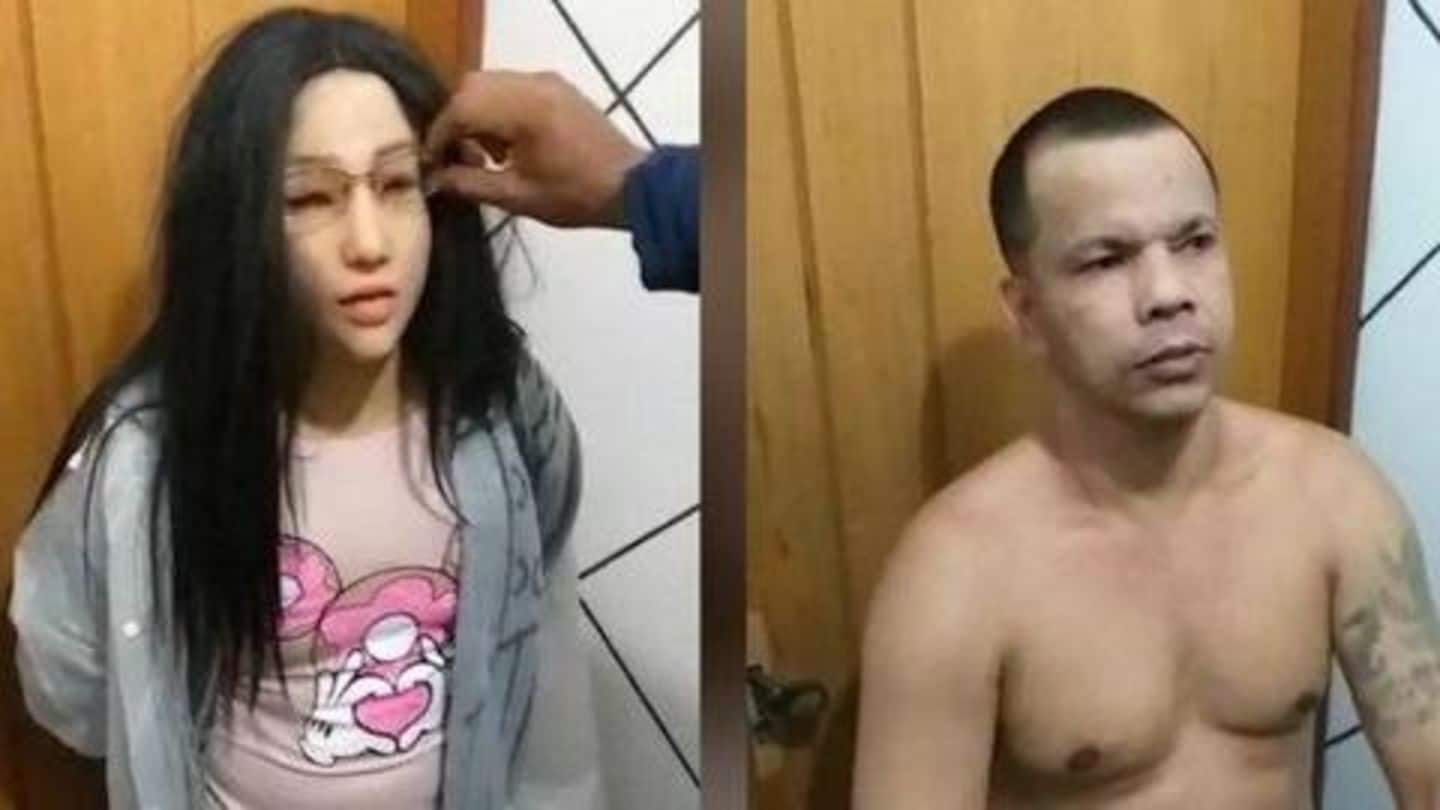 If there's one thing that Game of Thrones' Arya Stark got wrong, it's making every other person with a silicone mask believe that they can slip in and out of places unnoticed. On Saturday, drug lord Clauvino da Silva (42) tried to break out of the Gericinó prison in Rio de Janeiro, disguised as his daughter nonetheless. Needless to say, the plan was unsuccessful.
He planned to escape, leaving his daughter behind in jail
Reportedly, da Silva, also known as Baixinho, or "Shorty," dressed up as his daughter, when she visited him in prison, and tried walking out of the front door. His low-grade disguise comprised a pair of jeans, pink T-shirt with donuts on it, a wig, glasses, a bra, and a silicone mask. Of course, this meant that his 19-year-old daughter had to stay behind bars.
Daughter to be charged with abetting prison escape
Evidently, the 19-year-old, Ana Gabriele Leandro da Silva, may have to officially stay in prison now, as she will be charged with abetting prison escape, Rio newspaper Extra reported. The crime is punishable by up to two years in prison.
Gang leader's nervousness, not cheap disguise, got him caught
Strangely, it wasn't even da Silva's cheap disguise that eventually foiled his bid to escape. According to the Associated Press, it was his nervousness as he tried escaping through the prison entrance that gave him away. Rio's State Secretary of Prison Administration also released a video that shows da Silva taking off his disguise after being instructed to do so by police officials.
Check out the video of da Silva removing his disguise
O traficante Clauvino da Silva, condenado a 73 anos e 10 meses de prisão, foi pego hoje tentando escapar de Bangu 3. Ele usava máscara, peruca e roupas femininas. pic.twitter.com/GjJYxfL6vn

— Deputado Peninha (@deputadopeninha) August 3, 2019
He is serving a 73-year-long prison sentence
The convict was serving a 73-year-long prison sentence at the Gericinó prison for drug trafficking as part of the infamous faction 'Comando Vermelho' or Red Command. He has now been transferred to a unit of a maximum-security prison and will face disciplinary sanctions.
To note, this is not his first jail break attempt
Incidentally, this was not the first time da Silva planned to escape from prison. In January 2013, he was among the 31 prisoners, who had tunneled out of the same prison through the sewers. At that time, four inmates were caught, but da Silva had made it out. Unfortunately for him, he was arrested the next month from Rio's western districts.