Category 5 Hurricane Irma reduces two Caribbean islands to rubble
Category 5 Hurricane Irma reduces two Caribbean islands to rubble
Written by
NewsBytes Desk
Sep 07, 2017, 01:57 pm
2 min read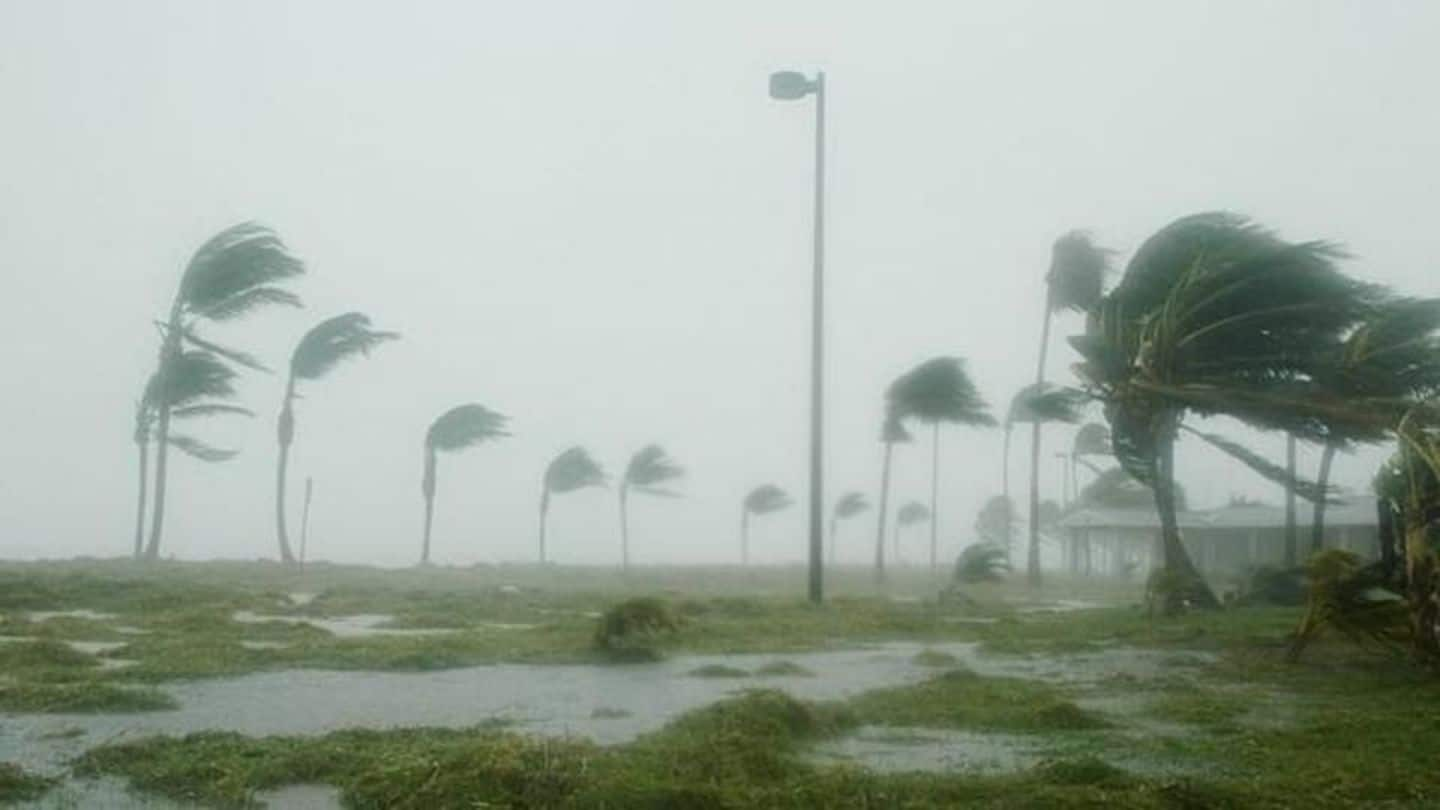 The category five Hurricane Irma has caused widespread destruction across the Caribbean, killing at least nine people and reducing islands to rubble. With winds of 295 km/hr, Irma is the most powerful Atlantic storm in a decade. The island of Barbuda is "barely habitable" and the French territory of St. Martin is almost destroyed. The death toll will likely increase.
95% buildings in Barbuda suffer damage from Irma
The dual-island nation of Antigua and Barbuda was first to be hit by Hurricane Irma. In Barbuda, home to around 1,600 people, PM Gaston Browne said around 95% of the buildings had suffered some damage. "The island is literally under water. In fact, I'm of the view that, as it stands now, Barbuda is barely habitable," Browne said. The 80,000-population Antigua escaped major damage.
Irma hammers Puerto Rico, moves towards Dominican Republic
Irma is now passing just north of the US territory of Puerto Rico and is moving closer to the coast of Dominican Republic, the US National Hurricane Center (NHS) said. Electricity has been cut off for nearly half of Puerto Rico's three million residents amid heavy rains and strong winds. A state of emergency has been declared in Puerto Rico and US Virgin Islands.
Florida begins evacuations in preparation of Hurricane Irma landfall
US President Donald Trump said America is monitoring Irma's progress. "But it looks like it could be something that will be not good. Believe me, not good," he said. It remains unclear how Hurricane Irma may impact the continental US but forecasts show it may make landfall in Florida on Sunday. Tourists and residents at Florida Keys, a resort archipelago, have started being evacuated.