China's "Gaokao" exams are a different kind of scary altogether
China's "Gaokao" exams are a different kind of scary altogether
Written by
Anish Chakraborty
Jun 10, 2017, 05:15 am
3 min read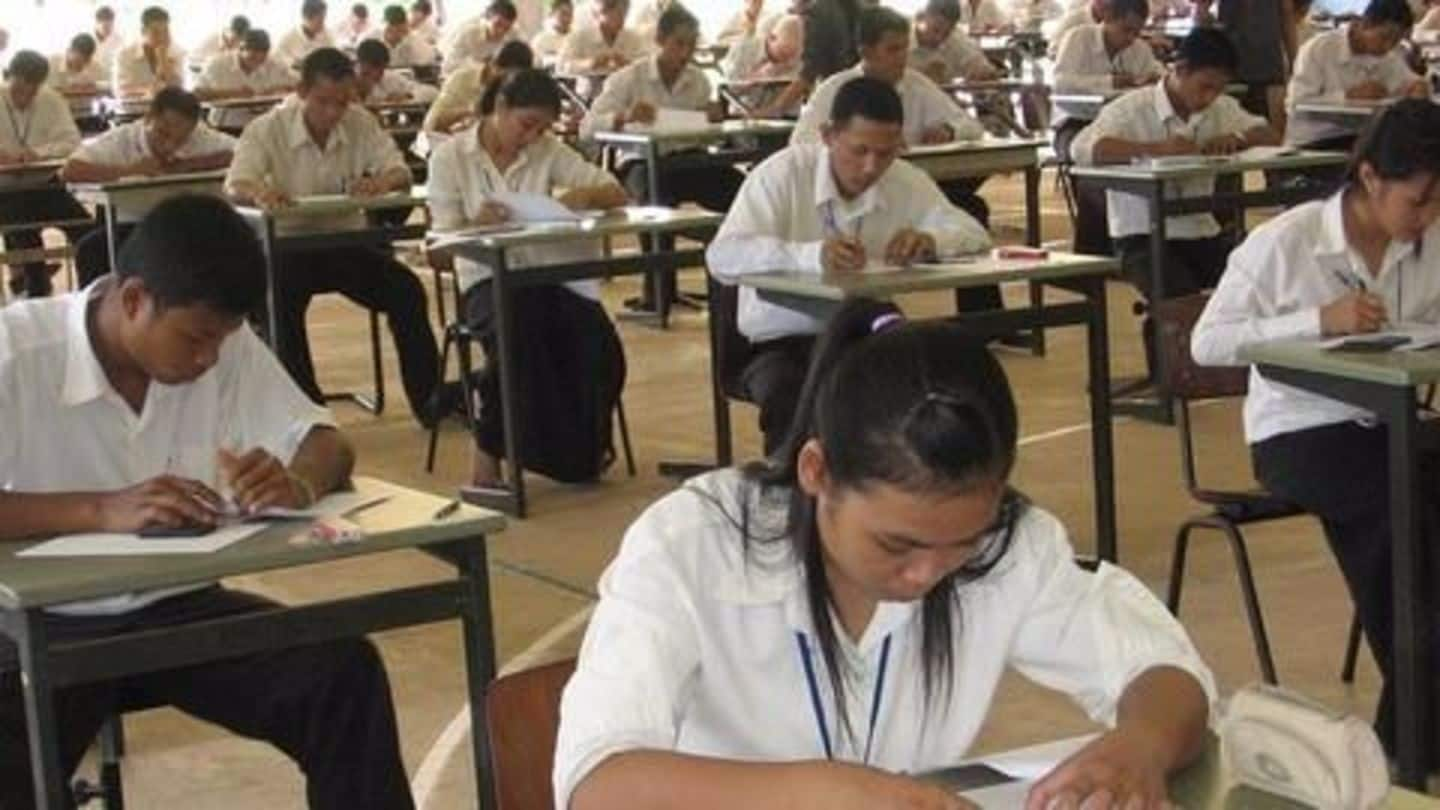 Millions of Chinese students are giving their "Gaokao" this week, which is China's annual university exams and authorities are bringing in an arsenal of surveillance equipment, like metal detectors, facial and fingerprint scanners, mobile-signal blockers, wireless detectors, drones and more, to nab cheaters. If you feel it's a little bizarre, wait till you know what is forcing them to take such drastic steps.
What is Gaokao and why is it so important?
Gaokao, whose official name is National Higher Education Entrance Examination, is a test that every high school student has to give in China if he/she wants to pursue undergraduate education. However, things are not that simple. Since China is a heavily overpopulated country, a huge chunk of the students depends on the scores of this exam. It's a make or break situation for them.
If you think we were exaggerating
Every year when the students prepare for these exams, a "no honking" policy is issued by the authorities in the country. If someone plays their television sets too loudly, authorities visit them to give a formal warning. During the exam days, all the neighbors gather in front of the buses to wish the departing students from towns and villages good luck for their exams.
Cheating is an act of desperation
As you can understand there remains palpable pressure among students for Gaokao and they often resort to immoral ways to succeed in their exams. The penalty of getting caught is also immensely high, a cheater and its accomplice can get a jail sentence of seven years if apprehended. This year, even before the exams started, Chinese security officers have arrested 52 suspects, so far.
Stringent security measures in place
According to the Chinese news agency Xinhua, Universities in Shandong province have strictly asked every student to be present in class, so that, they cannot pose as real exam takers. There have been several instances over the years of students using wireless cheating devices cloaked as watches, erasers and other common place objects or even earpieces, which has now made the authorities extra vigilant.
All in the name of Gaokao
South China Morning Post reported that in a middle school, authorities gave their students IV drips with the belief that it will help them to concentrate on their studies and girls were given contraceptive pills so that their periods could be delayed till the exam is over. The futures of nine million students get decided via Gaokao and all this is just for that.