Coronavirus reaches Mount Everest as Norwegian climber tests positive
Coronavirus reaches Mount Everest as Norwegian climber tests positive
Apr 23, 2021, 11:09 am
2 min read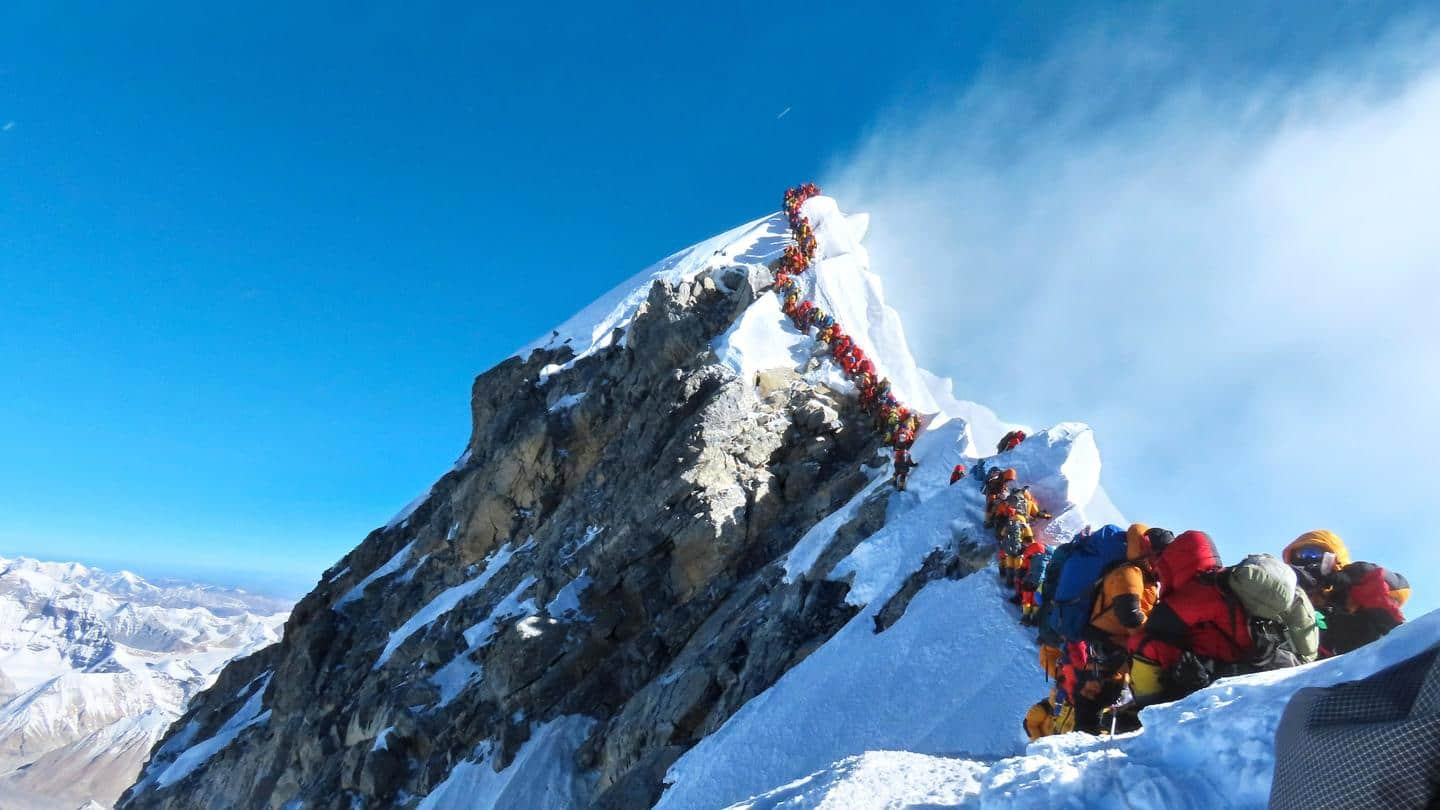 The deadly coronavirus has hit a new peak as it reached Mount Everest, the world's highest mountain. A Norwegian climber hoping to summit the Everest confirmed on Thursday that he has tested positive for COVID-19. The news comes as a blow to Nepal's hopes for a better mountaineering season this time after the pandemic ruined last year's season. Here are more details on this.
I am doing okay, Erlend Ness said
"My diagnosis is COVID-19," Erlend Ness confirmed to AFP in a Facebook message. "I'm doing ok now...The hospital is taking care (of me)," he added. Ness was evacuated by a helicopter and taken to a hospital in the Nepali capital Kathmandu. A local sherpa in his party had also tested positive, Norwegian broadcaster NRK, which interviewed him, reported.
'I hope none of the others get infected'
Ness said he hoped that none of the other climbers get infected with the virus high up in the mountains. "It is impossible to evacuate people with a helicopter when they are above 8,000 meters," he told NRK. Notably, due to lower oxygen levels, breathing is already difficult at higher altitudes, implying that an outbreak of COVID-19 among climbers could pose major health risks.
Ness admitted he could have been more cautious
Ness admitted that he could have been more cautious. "The plan was to get fast high up in the mountains to make sure that we wouldn't get infected...I've been unlucky and I could have done more by myself when it comes to sanitary precautions." A hospital in Kathmandu has confirmed taking in coronavirus patients from the Everest but did not give a number.
Nepal issued 377 permits for the Everest this year
Nepal has reportedly issued 377 permits this year to climb the Everest. In recent seasons, Everest has seen a rise in the number of climbers, leading to overcrowding and more fatalities. In 2019, 11 people had died climbing the Everest, and four deaths were blamed on overcrowding. The government has since announced rules limiting the number of people who can summit the mountain.
COVID-19 infected 14 crore people around the world
In Nepal, COVID-19 has infected 2,92,152 people and claimed the lives of 3,117, according to Worldometers. Across the world, the pandemic has sickened over 14.53 crore and killed more than 30.85 lakh.