Not my type: Trump denies raping writer, makes problematic statement
Not my type: Trump denies raping writer, makes problematic statement
Jun 25, 2019, 01:55 pm
3 min read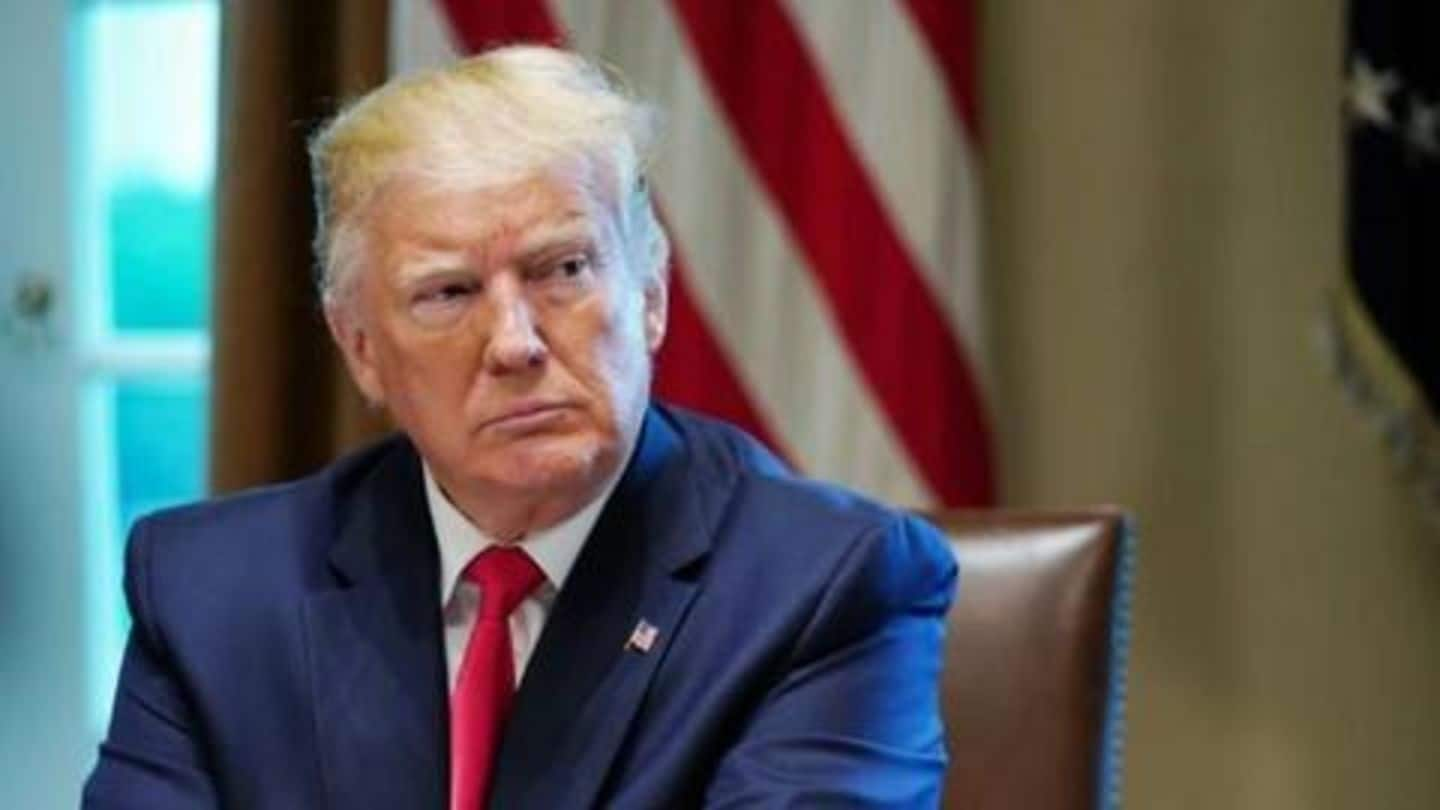 You are the most powerful man in the world, you have been accused of rape, and one of the first things you do is say the "woman is not your type". That's Donald Trump, the President of the United States, for you! Last week, writer E. Jean Carroll accused Trump of raping her, and his response has been absolutely problematic. Here's more on what he said.
Background: Trump raped Carroll in a department store, she ran
Somewhere in the mid-90s, Carroll ran into Trump (a real-estate tycoon at the time) at New York's Bergdorf Goodman department store. He violated her inside the store's dressing room. Recalling the harrowing incident, Carroll told CNN, "He just went at it. He pulled down my tights and it was a fight." Notably, Carroll is the 16th woman to have accused Trump of sexual misconduct.
Carroll wanted women to know she didn't freeze
"I want women to know that I did not stand there, I did not freeze, I was not paralyzed, which is a reaction I could have had because it's so shocking. No, I fought," Carroll went on.
In a bid to defend himself, Trump shamed Carroll
Unsurprisingly, Trump denied the allegations, hinted at a "political motive", and claimed Carroll was deploying "tactics" to sell her new book What Do We Need Men For? A Modest Proposal. Not moving even an inch from his initial statement, Trump said on Monday that the incident never happened. But what was more baffling was that he shamed Carroll for speaking up.
It never happened, she is not my type: Trump
"I'll say it with great respect: Number one, she's not my type. Number two, it never happened. It never happened, OK?," he said in an interview with The Hill, while being seated at his Oval Office.
Glad I am not his type, said Carroll in response
History shows, women haven't gotten anything by speaking against Trump
Now, Trump's reaction to Carroll's allegations agrees with the template which he has been following for so long. And Carroll, who has been a columnist with Elle, knows that. She reminded that Trump has denied stories of all 15 women, despite credible evidence. Explaining the reason behind her silence, Carroll said she doesn't like mud-slinging. She also doesn't plan to press charges against Trump.
Trump loves commenting on women's appearances to "prove" his innocence
Trump has also developed a habit of discrediting women's stories by commenting on their physical appearance, which just reflects his misogyny. In 2016, when a former writer said that Trump assaulted her in 2005, he said, "She lies! Look at her, I don't think so." Similarly, when another woman accused him of groping her in 1980s, he responded, "Believe me - she would not be my first choice."
Carroll wants this pattern to change. So do we!
"With all the 16 women who have come forward, it's the same - he denies it, he turns it around, he attacks, and he threatens. Then everybody forgets it, and then the next woman comes along. And I am sick of it," Carroll told CNN.