Act against terrorism or face consequences: FATF warns Pakistan
Act against terrorism or face consequences: FATF warns Pakistan
Jun 22, 2019, 03:14 pm
3 min read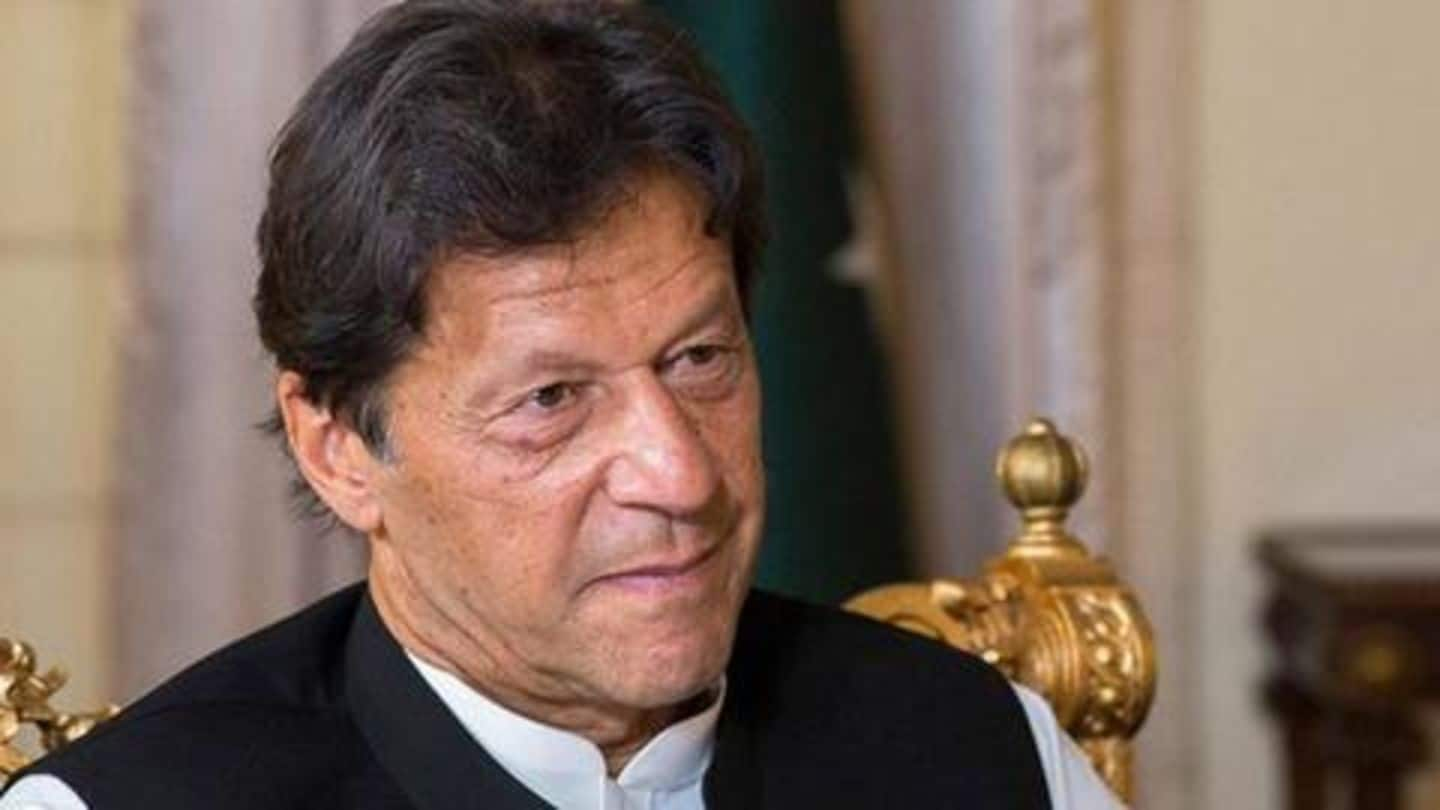 It seems the global terror financing watchdog, Financial Action Task Force (FATF), has had enough of Pakistan's incompetence. The country, which is already on FATF's greylist, could be demoted and be placed in the blacklist if it fails to take concrete steps towards curbing home-grown terrorism. On Friday, FATF issued a strongly-worded statement to remind Pakistan that time is running out. Here's more.
Getting on FATF's bad books hurts a country's economy
Established in 1989, FATF is an intergovernmental body which seeks to combat terror financing, money laundering, and other credible threats to the international financial system. Getting blacklisted by FATF affects a country's economy as it has troubles in procuring foreign investments. Pakistan, which is already struggling to stay afloat in absence of funds, can't afford to take this risk.
Pakistan has been on FATF's greylist
Pakistan has been on FATF's greylist since June 2018, and India wants it blacklisted, more so after February's Pulwama attack. In its week-long meeting in Paris, earlier this year, FATF noted that such attacks can't happen in absence of funds. FATF gave Pakistan time till October to take action against terror groups which flourish on its soil. But Pakistan hasn't shown the intent.
Strongly urge Pakistan to complete action plan by October: FATF
In its plenary meeting in Orlando, Florida, from June 19 to 21, FATF concluded that Pakistan failed to complete its action plan items due May. "The FATF strongly urges Pakistan to swiftly complete its action plan by October 2019 when the last set of action plan items are set to expire. Otherwise, the FATF will decide the next step at that time for insufficient progress," the statement read.
Pakistan took some steps but they haven't been enough
After being given a spot on greylist, Pakistan was asked to implement a 27-point action plan to combat terror financing. Now, inspections by FATF and Asia Pacific Group (ACG) concluded that Pakistan has taken some steps, but those haven't been enough. Eight terror groups, namely Lashkar-e-Taiba, Jaish-e-Mohammed, Jamaat-ud-Dawah, Falah-e-Insaniyat Foundation, al-Qaeda, Islamic State, Haqqani Network and Taliban, are still flourishing in Pakistan.
Take action against UN-designated terrorists: FATF directed Pakistan
India and other members of FATF have accused Pakistan of failing to take action against UN-designated terrorists like Hafiz Saeed and Masood Azhar. Expressing the same line of thought, FATF said Pakistan should ensure that "facilities and services owned or controlled by designated persons are deprived of their resources". FATF reminded Pakistan it has made a commitment to address its "strategic counter-terrorist financing-related deficiencies".
Indian official said Pakistan's anti-terror law seems inadequate
Speaking on Pakistan's minimum action against terrorism, a senior government official told NDTV, "It's a serious anomaly that Pakistan's anti-terror law still remains out of sync with FATF standards and also the latest UN resolution 2462, which calls for criminalizing terrorist financing." Another official said FATF has asked Pakistan to explain why it failed to investigate the source of funding of terror groups.