US President Trump raped me, says writer; he denies allegations
US President Trump raped me, says writer; he denies allegations
Jun 22, 2019, 11:31 am
4 min read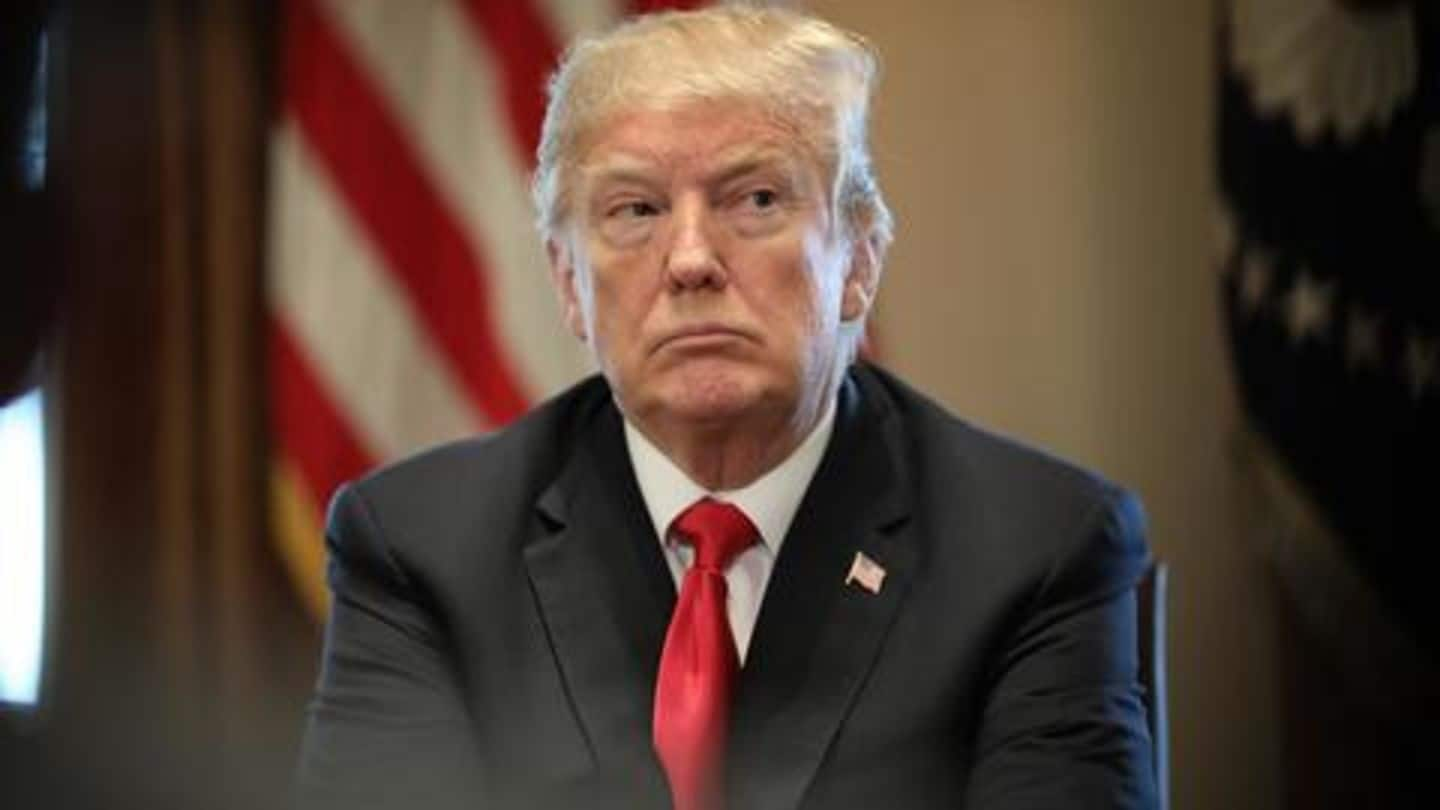 President of United States, Donald Trump, has been accused of rape by writer E. Jean Carroll. She revealed the incident happened in the 1990s. As her account gained global attention, Trump put out a statement dismissing the allegations. He claimed he never "met this person" and accused her of using his name to sell her book. Interestingly, Carroll seemed prepared for this response. Here's her story.
Carroll made list of 'Hideous Men', Trump made the cut
Carroll detailed her allegations in her book titled What Do We Need Men For? A Modest Proposal, excerpts of which were published in the New York Magazine on Friday. In her triggering piece, which was headlined Hideous Men Donald Trump assaulted me in a Bergdorf Goodman dressing room 23 years ago, Carroll detailed abuse she faced by different men in her life.
Carroll's experiences with men have been troubling
Before talking about Trump, Carroll mentioned other men- a guy from her college, a former boss, and a coach who taught her to swim and dive, etc. All of these men abused her at some point or another and made it to the list.
Carroll met Trump at a store, he raped her
Barring the headline, Carroll didn't explicitly name Trump in the piece, but she didn't need to. She wrote: My last rich boy was blond. He grew up to be the president of the United States. Trump is number 20 on her list. Sometime between late 1995 or early 1996, Carroll ran into Trump at the Bergdorf Goodman department store in Manhattan. He allegedly raped her there.
Apparently, Trump wanted help in 'selecting' a gift
At the time of the alleged incident, Trump was a real-estate tycoon. He recognized Carroll as "the advice lady" and asked her to help him select gifts for a woman. Carroll suggested giving a hat, but Trump wasn't too pleased. He asked her to accompany her to the lingerie section, and she did. Trump then asked Carroll, who was 52 then, to try some items.
He held me against the wall: Carroll
When they reached the dressing room, Trump lunged at Carroll and sexually assaulted her. She writes, "He seizes both my arms and pushes me up against the wall a second time, and, as I become aware of how large he is, he holds me against the wall with his shoulder and jams his hand under my coat dress and pulls down my tights."
Carroll ran, told her friends about it
Somehow, Carroll managed to flee and later confided in two of her close friends. One of them kept repeating, "He raped you", and suggested her to go to the cops. But the other one asked her to remain quiet. "Tell no one. Forget it! He has 200 lawyers. He'll bury you," Carroll recalled. Both her friends corroborated the account to the magazine.
I am a coward: Carroll on keeping quiet for long
Carroll also revealed why she didn't come forward earlier. She said she isn't a fan of receiving death threats, leaving her home, being dismissed and being dragged through the mud. She reminded that 15 other women have spoken up against Trump's misconduct. They had credible stories but it didn't take them anywhere. "Also, I am a coward," she added.
"No pictures? No surveillance? No video?": Trump dismissed the allegations
On his part, refuting the allegations, Trump said, "Ms. Carroll & New York Magazine: No pictures? No surveillance? No video? No reports? No sales attendants around??" He "thanked" Bergdorf Goodman for confirming they have no video footage "because it never happened". Trump also made an appeal that if anyone has "information that Democratic Party is working with Ms. Carroll or New York Magazine", they should notify him.
Trump also slammed people for believing stories having "zero evidence"
"It's just as bad for people to believe it, particularly when there is zero evidence. Worse still for a dying publication to try to prop itself up by peddling fake news -- it's an epidemic," Trump went on.