Newark-Mumbai flights suspended by United Airlines: Here's why
Newark-Mumbai flights suspended by United Airlines: Here's why
Jun 21, 2019, 12:02 pm
3 min read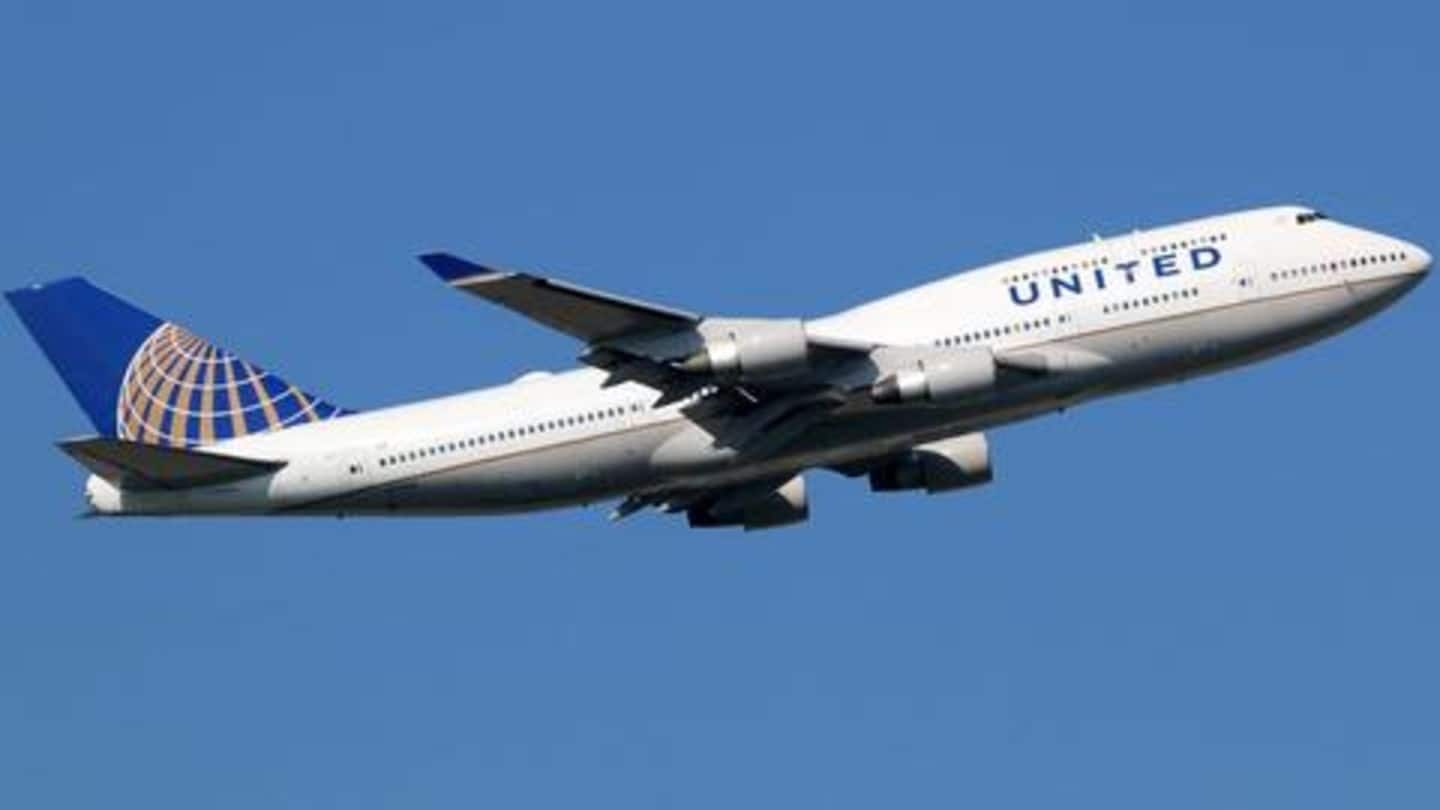 United Airlines has decided to suspend its flights between New Jersey's Newark airport and Mumbai, which fly through Iranian airspace, over safety concerns. This decision was taken after Iran shot down a high-altitude US surveillance drone through a land-to-air missile. The United States also directed airlines to stop using some area of Iran-controlled airspace, due to heightened tensions. Here are the details.
Tensions heightened in Gulf after Iran shot down drone
On Thursday, an unarmed Global Hawk aircraft, which can fly up to 60,000 feet, was shot down by Iran. Before that, six oil tankers were destroyed in two separate attacks. Both these incidents led to tensions in the Gulf region. While Iran claimed the drone was treading on its territorial waters, Pentagon denied it saying the drone was above international waters.
Initially, Trump said Iran committed huge mistake, later went soft
Naturally, US President Donald Trump lost his cool and tweeted, "Iran made a very big mistake!" He also told the White House that US will not tolerate this. But later, he took a softer stand. "I find it hard to believe it was intentional if you want to know the truth," he said adding that someone who was "loose and stupid did it".
Trump ordered military to 'act', changed decision at eleventh hour
Trump's mixed emotions fall in line with the findings of a New York Times article. The publication claimed Trump gave approval to the military to launch strikes, in retaliation to Iran's action. However, he pulled back at the last minute. US military and diplomatic officials were expecting some strikes, and planes and ships were in position too, but no order was received by them.
Meanwhile, United Airlines said it took decision after 'safety review'
Owing to the tensions, United Airlines made changes in their services. The airlines said it conducted a thorough "safety and security review" before arriving at the decision. A spokesperson said passengers flying from Mumbai to Newark will be booked on alternative flights. The official added that they were in touch with relevant authorities to provide an efficient travel experience to customers.
Some other airlines also suspended operations over Iran
Thereafter, the US Federal Aviation Administration (FAA) issued an emergency order stopping operators from flying over Strait of Hormuz and the Gulf of Oman. Other airlines including American Airlines, Delta Air Lines, Japan Airlines Co Ltd., and ANA Holdings Inc also confirmed they won't fly over Iran.
In May, FAA asked airlines to remain alert
In fact, just last month, the FAA had asked airlines to remain cautious when flying over Iran. "Although Iran likely has no intention to target civil aircraft, the presence of multiple long-range, advanced anti-aircraft capable weapons in a tense environment poses a possible risk of miscalculation or misidentification, especially during periods of heightened political tension and rhetoric," the statement read.