It's depressing: Pakistan's Chief Justice on World Cup loss, economy
It's depressing: Pakistan's Chief Justice on World Cup loss, economy
Jun 20, 2019, 01:59 pm
3 min read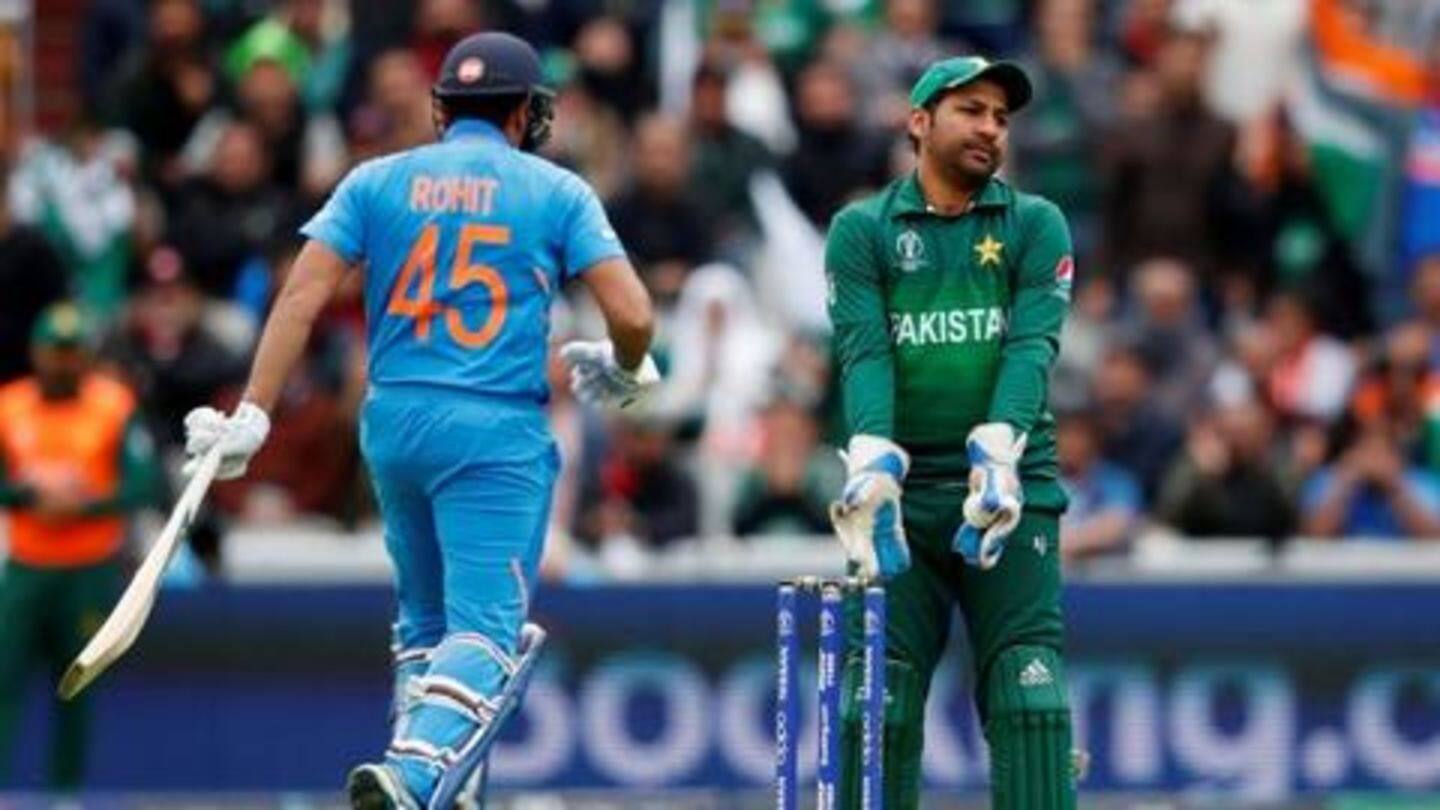 After Indian cricket team thrashed Pakistan to register an important win in the ongoing World Cup tournament, social media was abuzz with reactions. While people on this side of the border couldn't stop celebrating, the mood was frustrating on the other side. Now, Pakistan's Chief Justice also lamented at the state of affairs and said citizens are only hearing depressing news these days.
We hear the economy is in ICU: Pakistan's Chief Justice
On Wednesday, Chief Justice of Pakistan Asif Saeed Khosa was addressing a gathering to highlight the achievements of model courts in the country. In his speech, Khosa spoke about "depressing news". "We hear about the economy and we are told that either it is in the Intensive Care Unit (ICU) or it has just come out of the ICU," he reminded.
Khosa is right about Pakistan's economy
Notably, Khosa is right about the crippling economy. To recall, Prime Minister Imran Khan took office riding on the promise of 'Naya Pakistan' last year. And months later, he is trying to strike deals with the International Monetary Fund, the World Bank and the Asian Development Bank. He is hoping these banks pump cash into the country and keep it afloat.
Khosa said World Cup also didn't bring joy to countrymen
After talking about the economy, Khosa turned his attention towards cricket. In an apparent reference to Pakistan's humiliating defeat, he said, "We try and get away from all the negativity around us and turn on the TV, change the channel and we see our team losing the match." To recall, Pakistan lost the match on Sunday by 89 runs.
Not only Khosa, other Pakistanis were furious too
Khosa isn't the only Pakistani who was hurt by the loss. After seeing their team's poor performance, scores of Pakistanis vented their anger out on several social media platforms. In a viral video, a furious fan was seen slamming the cricketers for not paying attention to their fitness and apparently hogging on burgers and pizzas a day before the match.
In case you haven't seen it, here's the video
Amid sad news, courts are doing well, revealed Khosa
However, Khosa underscored that not everything is bleak. With a sense of pride, he informed the courts are doing an exceptional job. He added model courts decided 5,800 trials in a span of 48 working days. "As the relevant organ of the state and in charge of the dispensation of justice, it is our constitutional responsibility to provide inexpensive and expeditious justice," he said.
AI system is being introduced in Pakistan's judicial system: Khosa
Moreover, Artificial Intelligence is also being introduced in Pakistan's judicial system, Khosa said. "The AI system will help in taking us closer to the truth and would be able to help the judges know about the verdicts they have given in the past," he added.
Soon, women will also get special courts, added Khosa
Further, Khosa said the country will get 1,016 courts dedicated to tackling violence against women. This is a huge leap for a conservative nation like Pakistan, where domestic violence, rapes, kidnappings, "honor killings", and acid attacks are extremely common. "The atmosphere of these courts will be different from other courts so that complainants can speak their heart without any fear," he underlined.