Report claims Saudi Prince knew about journalist Jamal Khashoggi's murder
Report claims Saudi Prince knew about journalist Jamal Khashoggi's murder
Jun 19, 2019, 05:26 pm
3 min read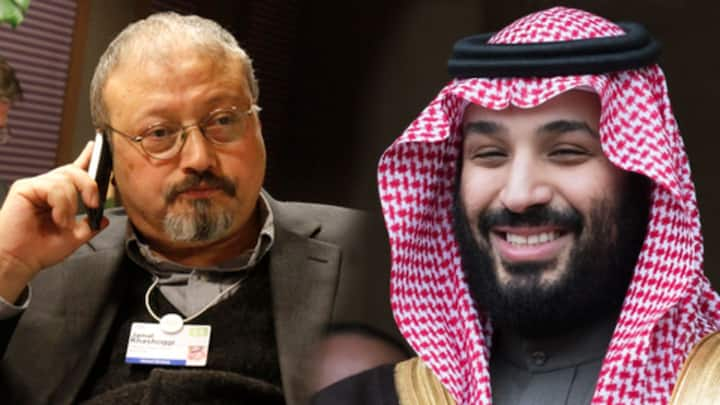 The brutal murder of Jamal Khashoggi, a dissident journalist of Saudi Arabia, in October last year, garnered global attention. Khashoggi was killed inside the Saudi consulate in Istanbul, and no one really knows what happened inside the building. Now, a UN expert has said there is credible evidence to link Saudi crown prince Mohammed bin Salman with the heinous crime. Here are more details.
Backstory: Saudi agents killed Khashoggi, dismembered his body
Khashoggi entered the Saudi consulate on October 2, 2018, to get some documents. There, he was murdered and his body parts dismembered. Initially, the Kingdom denied having knowledge about Khashoggi's whereabouts but later relented. The murder garnered widespread criticism from across the world, and the UN also lamented at the state of affairs.
UN expert held Saudi Arabia responsible for Khashoggi's murder
While governments all over the world failed Khashoggi (looking at you Donald Trump and Recep Tayyip Erdoğan), UN special rapporteur Agnes Callamard launched a special investigation into the murder. Callamard submitted an excruciating 100-page long report in which she called the murder "an international crime". She underlined that the "state of Saudi Arabia is responsible (for the murder) under international human rights law."
It's not possible that MbS wasn't aware of the crime
For her report, Callamard went through recordings of conversation which happened inside the consulate. She wrote, "Evidence points to the 15-person mission to execute Mr. Khashoggi requiring significant government coordination, resources, and finances." While Saudi claims these resources were provided by one Ahmed Asiri, it is almost impossible that MbS wouldn't have been aware that a mission was being launched against Khashoggi, Callamard highlighted.
Apparently, two Saudi agents discussed how to dismember Khashoggi's body
Callamard revealed that 13 minutes before Khashoggi entered the consulate, two Saudi agents, namely Maher Mutreb and Dr. Salah Tubaigy, discussed how to dismember his body. "Joints will be separated. First time I cut on the ground. If we take plastic bags and cut it into pieces, it will be finished (sic)," forensic expert Tubaigy reportedly told Mutreb, without mentioning Khashoggi.
What should I tell my son: Khashoggi asked the agents
At one point, Khashoggi told the agents that people were waiting for him. One of them reportedly asked him to send a message to his son. "What should I say? See you soon? I can't say kidnapping," Khashoggi asked. In response, the agent asked him to do what he is being told. "Help us so that we can help you," he said.
Callamard said Turkey didn't conduct a throrough investigation
Callamard mentioned "a sound of struggle" in her report. "There is credible evidence, warranting further investigation, of high-level Saudi officials' individual liability, including the crown prince's," Callamard's report added. She added that the investigation conducted by the Kingdom wasn't in "good faith" and could amount to "obstruction of justice". The probe initiated by Turkey also failed to meet international standards, Callamard added.
Further, Callamard slammed Saudi for not apologizing to Khashoggi's family
"To date, the Saudi state has failed to offer public recognition of its responsibility for the killing of Mr. Khashoggi, and it has failed to offer an apology to Khashoggi's family, friends and colleagues for his death and for the manner in which he was killed," the report concluded.