Here's what Duke and Duchess of Cambridge named royal baby
Here's what Duke and Duchess of Cambridge named royal baby
Apr 27, 2018, 07:24 pm
2 min read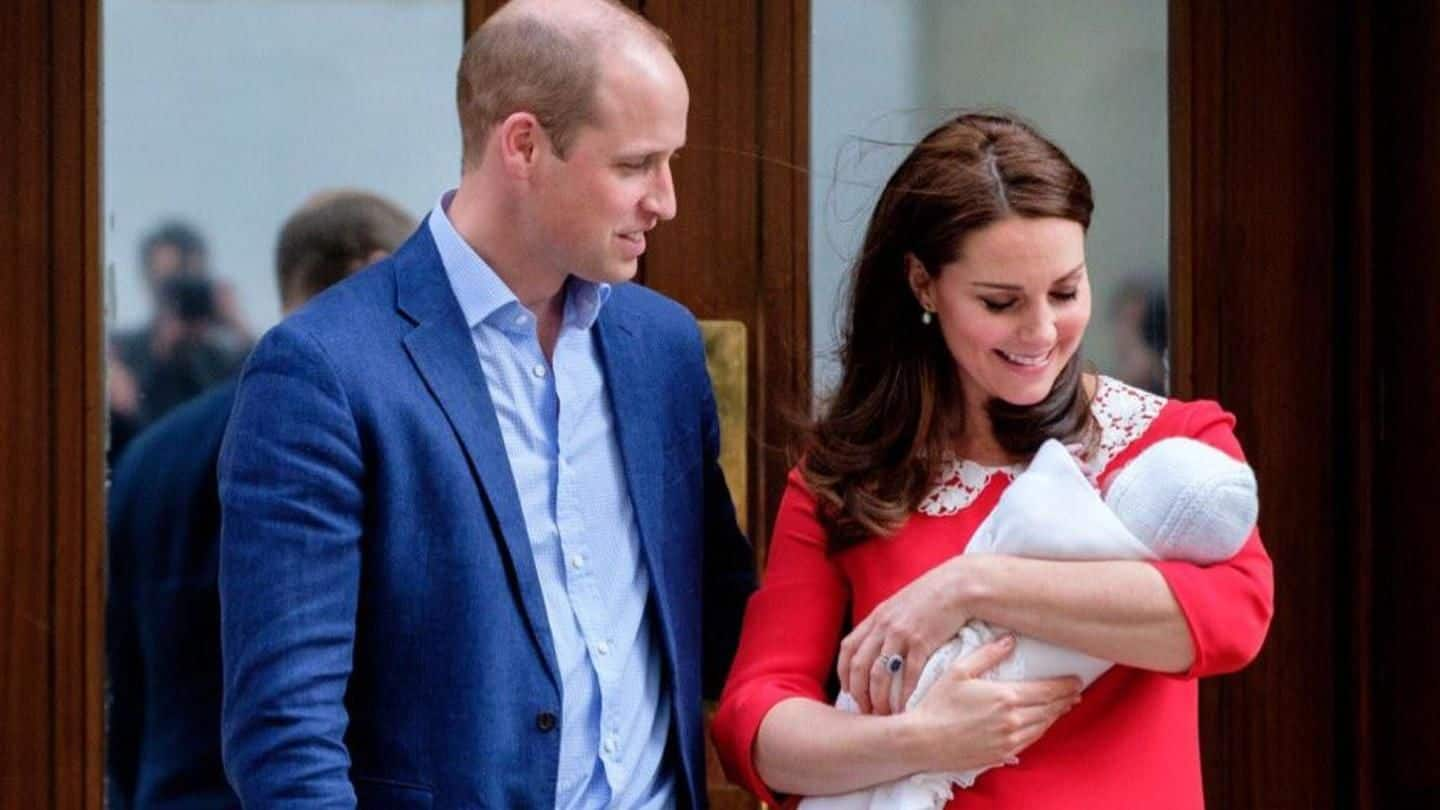 The third child of Duke and Duchess of Cambridge has been named Louis Arthur Charles. A statement from the Kensington Palace confirmed the name of the royal child, who is fifth in line for the throne. On Thursday, the Duke had addressed the media saying the couple is working on the name. Incidentally, Louis is one of the middle names of Prince William.
A tweet from Kensington Palace confirms baby name
The Duke and Duchess of Cambridge are delighted to announce that they have named their son Louis Arthur Charles.

The baby will be known as His Royal Highness Prince Louis of Cambridge. pic.twitter.com/4DUwsLv5JQ

— Kensington Palace (@KensingtonRoyal) April 27, 2018
The name of the royal baby has a history
Apart from being the middle name of his father, and elder brother, Louis was also the first name of Lord Mountbatten -- the great-great-great uncle of the new prince. Arthur was the middle name of the Queen's father, King George VI. The new prince's name will be pronounced as Loo-ee, not Loo-iss. This should put an end to all confusion regarding its pronunciation.
They plan to keep kids away from public gaze
The entire world may be transfixed with anything remotely related to the royal family, but Prince William and Kate Middleton have decided to raise their kids away from public gaze. Speaking about the newest member of the family, the Duke of Cambridge had said he slept well so that should be considered as good behavior.