Czech Republic poised to be renamed as 'Czechia'
Czech Republic poised to be renamed as 'Czechia'
Written by
Vaneet Randhawa
Apr 15, 2016, 01:55 pm
2 min read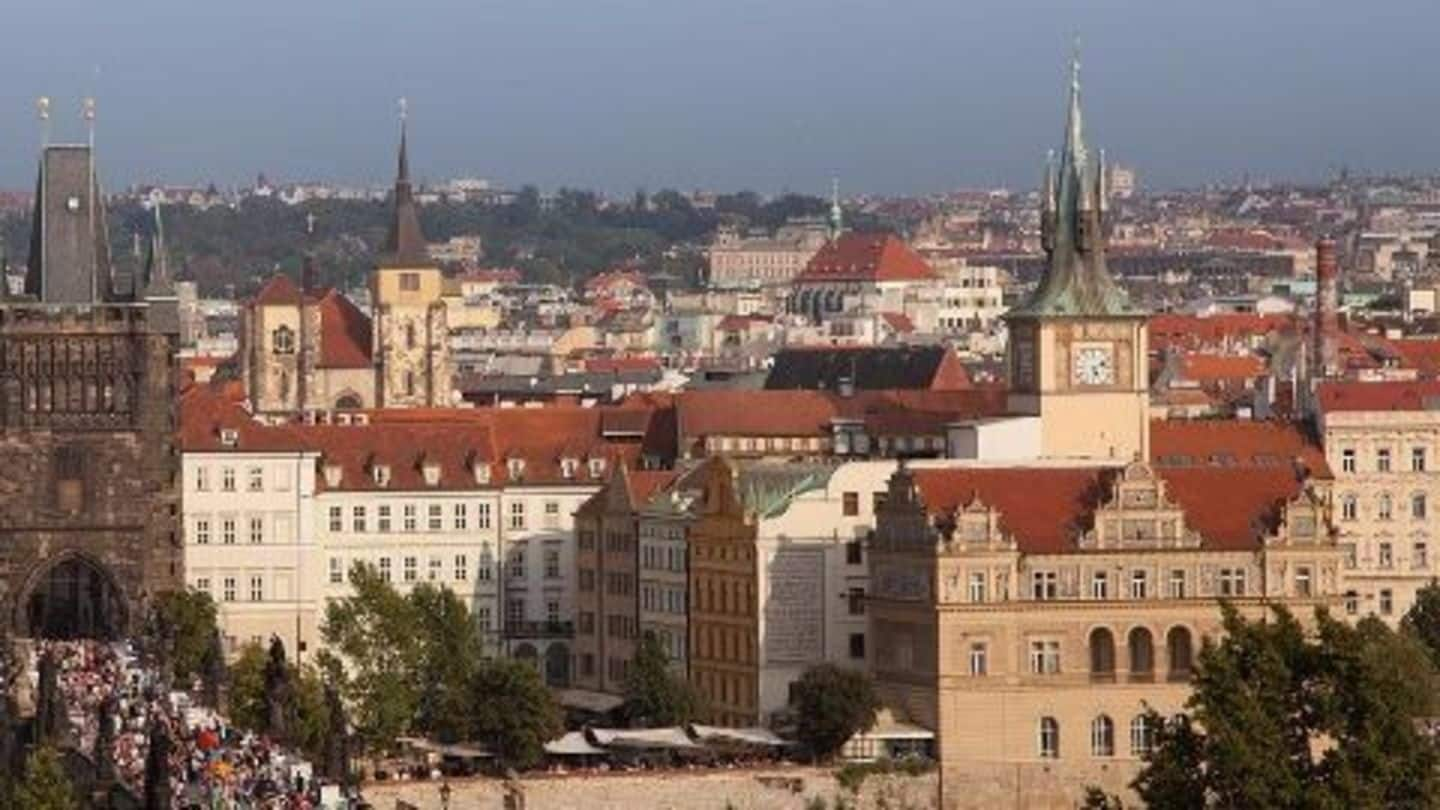 The Czech Republic is all set to change its name to "Czechia". While Czechia will become the official short geographic name, the nation will maintain its full name like "France" still uses "The French Republic". In a joint statement, the President, the PM and the Czech Republic officials said they want "the UN to update its database of geographical names with the new title".
Czechoslovakia becomes Czech Republic
The Czech Republic was born out of Czechoslovakia after a peaceful split with Slovakia in 1993.
Call to embrace name Czechia gains pace
In 1997, the Civic Initiative Czechia was established to encourage the usage of the word. The movement to embrace the name Czechia gained velocity when President Milos Zeman applauded its use during a 2013 state visit to Israel. Speaking to the Israeli media Zeman had said: "I use Czechia because it sounds nicer and it's shorter than the cold Czech Republic".
No English translation for Cesko
Much of Czech Republic's problems arise from the fact that Cesko- the shortened word for the country has no English translation. It has many times incorrectly referred to as Czech, Czecho, Czechland and other wrong terms. Michaela Lagronova, a foreign ministry spokesperson said the country is planning to "put an end to distorting our country's name" by changing its name.
Foreign Minister Lubomir Zaoralek said that the government had decided on the name change because "there have been distortions and misspellings" in the past. Czech leaders were unimpressed by the "country's long and complicated full name" poising marketing challenges. It was argued that a single-word name would be much more suitable as country's formal name for sports events and marketing purposes.
Czechia too similar to Chechnya
Not everyone is welcoming the move to change Czech Republic's name citing reasons that the new name could be mixed up with the Russian republic of Chechnya - almost 2,000 miles to the east.