US: 6-year-old Indian girl dies of heat in Arizona desert
US: 6-year-old Indian girl dies of heat in Arizona desert
Written by
Siddhant Pandey
Jun 15, 2019, 08:23 pm
3 min read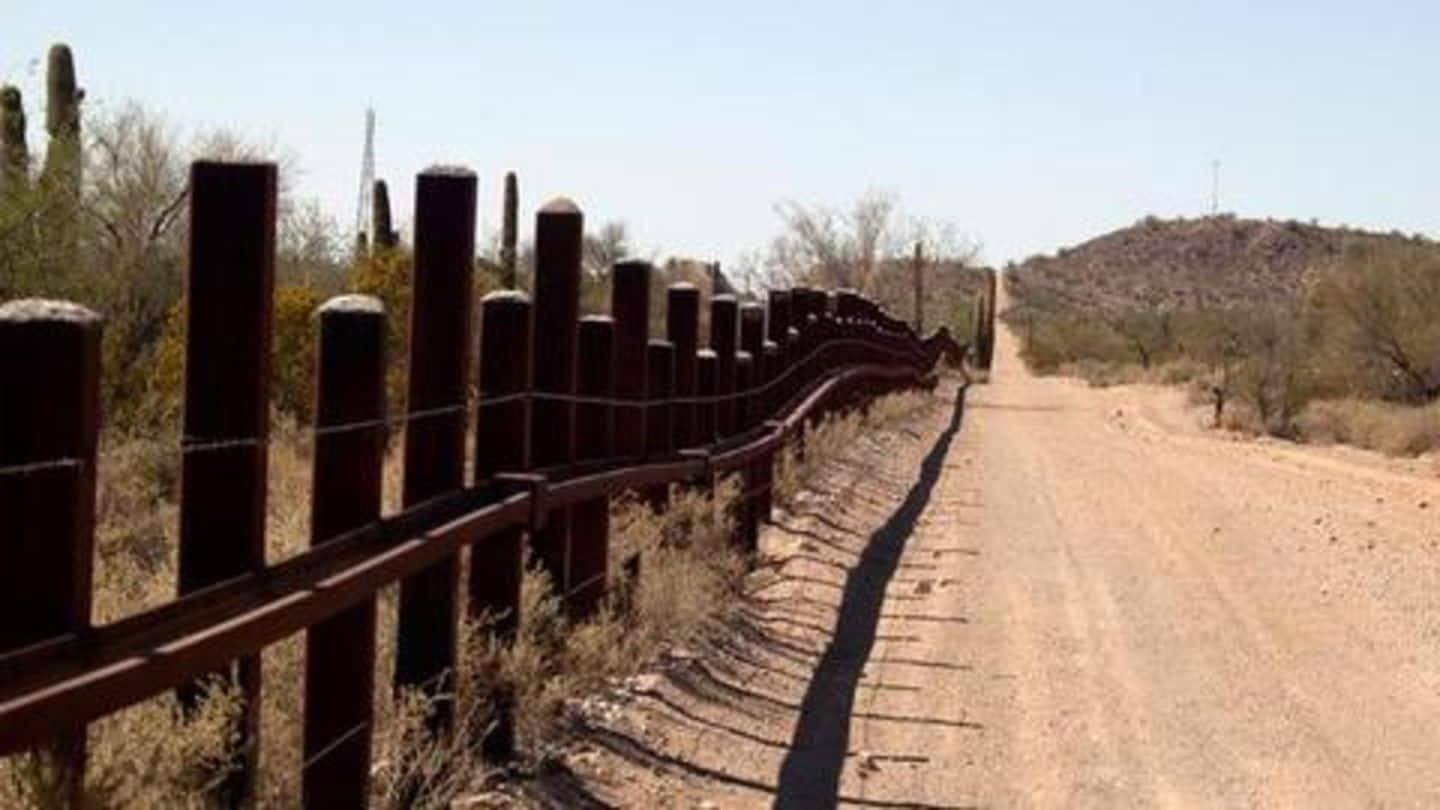 A six-year-old immigrant girl from India was found dead in Arizona's southern deserts on Wednesday by the United States Border Patrol office. Reportedly, the girl's body was found west of Lukeville, Arizona, where she died from a heat stroke. The girl was with a group of Indian nationals, including her mother, illegally crossing the US border from Mexico. Here are more details.
Child, mother among group abandoned by smuggling cartels
The girl, Gurupreet Kaur, and her mother were among a group of five Indian nationals. Smugglers had dropped the group in a remote border area 27km west of Lukeville- a border town 80km southwest of Tucson. Thereupon, Kaur's mother left with another woman in search of water, leaving her with another woman and her child. Kaur died from the heat before her mother returned.
Border Patrol searched for four hours before finding body
Reportedly, a Border Patrol agent found the mother and the other woman at 8 am on Wednesday- 22 hours after the drop-off- by tracking their footprints. The mother, who couldn't speak English, then indicated to the agent that she had left behind her daughter and two others. The agency looked for four hours before discovering the girl's body a kilometer away from the border.
Border Patrol, Tucson Police blamed smuggling cartels for death
"This is a senseless death driven by cartels who are profiting from putting lives at risk," Tucson Chief Patrol Agent Roy Villareal said in a statement. Border Patrol also blamed smugglers, who abandon people in the Sonoran desert wilderness, for the girl's death.
Medical Examiner confirmed Kaur died of hyperthermia
US Border Patrol and the Pima County Office of the Medical Examiner (PCOME) reported, Kaur, who was about to celebrate her seventh birthday, died of hyperthermia. Temperatures reach as high as 42°C where her body was found. PCOME Chief Medical Officer, Greg Hess, ruled her death an accident. Kaur is the second recorded fatality of a migrant child in Arizona's deserts this year.
Other mother-daughter duo surrendered to Border Patrol
Border Patrol stated that they traced the footsteps of the other woman and her 8-year-old daughter back to Mexico. However, the duo later crossed into the US from Mexico again around midnight on Wednesday and surrendered to Border Patrol.
Till May 30, PCOME recorded 58 migrant deaths this year
Many immigrant families risk a challenging trek through the unforgiving desert summer in Central America to cross the US-Mexico border to seek asylum. Meanwhile, the number of Indian nationals illegally entering the US is on the rise, immigration officials report. As of May 30, PCOME has recorded 58 migrant deaths this year, most of which were heat-related. In 2018, it recorded 127 deaths.