Indian-origin doctor sexually assaults 23 women by exploiting cancer concerns
Indian-origin doctor sexually assaults 23 women by exploiting cancer concerns
Dec 12, 2019, 05:16 pm
4 min read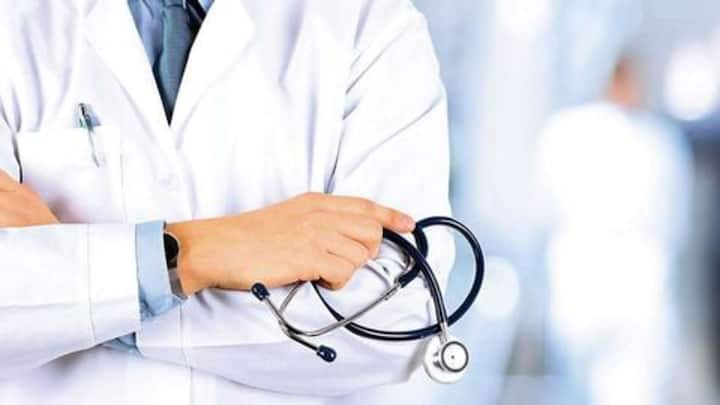 A former doctor in the United Kingdom was found guilty of sexually assaulting 23 women patients. Manish Shah (50) misused his position as a general practitioner (GP) to conduct unnecessary invasive medical examinations on women for his own sexual gratification, by instilling the fear of cancer. He also cited celebrities Angelina Jolie and Jade Goody to compel patients into agreeing to the examinations.
Shah found guilty of 25 counts of sexual assault
Shah, a resident of Romford, was convicted by the Old Bailey Court in London on December 3 after a six-week trial, the Metropolitan Police said. He was found guilty of nine counts of sexual assault and 16 counts of sexual assault by penetration. In a previous trial, he was found guilty of sexually assaulting 17 women, taking the total number of victims to 23.
Shah to be sentenced on February 7, 2020
However, Shah was found not guilty of one count of sexual assault, and three counts of assault by penetration, the police said. The jury couldn't reach a decision on another sexual assault charge. Judge Anne Molyneux adjourned sentencing for all offenses until February 7, 2020.
Shah molested patients over five years
According to Met police, Shah committed the offenses over a five-year period between 2009 and 2013 while serving as the GP at Romford's Mawney Medical Center. The court was told that he mentioned Angelina Jolie's preventative mastectomy for breast cancer to a patient, to scare her into consenting for a medical examination. He mentioned Jade Goody, who died of cervical cancer, to another patient.
Some victims were minors, others had family history of cancer
Prosecutor Kate Bex told jurors, "Fear is an incredible motivator and few health concerns are scarier than cancer." Some of Shah's victims were particularly vulnerable on account of a family history of cancer, or their age (victims were as young as 17).
Shah conducted unnecessary vaginal, breast exams
Bex told the court that Shah flouted the guidelines of the National Health Service (NHS), giving healthy women under 25 smear tests (a cervical procedure) and routine breast examinations to women under 50, even when "there was absolutely no medical need for them to be conducted." He also violated guidelines on the use of chaperones during intimate examinations.
Meanwhile, Shah denied any misconduct
According to PA Media, Shah's counsel, Zoe Johnson QC, told jurors that he was a "cautious, insecure, perhaps at times incompetent GP." Shah also denied any misconduct and said that he had only been practising "defensive medicine."
'If a doctor suggests it, you go along with it'
A woman who was Shah's patient told BBC, "He would say you need to have these sexual health tests, to make sure you're safe - you never know if somebody goes with somebody else even though you might have a safe partner." She added, "I didn't think anything of it, I thought if a doctor suggests it you pretty much go along with it."
Shah was arrested in September 2013
Shah's wrongdoings came to light in 2013 when four women separately leveled allegations against him to the medical practice. After NHS England conducted a scoping exercise of Shah's women patients, the police spoke to 139 women, many of whom supported the prosecution. He was arrested in September 2013 in connection with the four allegations, and other cases were investigated later.
Offenses particularly grave since patients placed trust in Shah: Police
Acting Detective Superintendent Richard McDonagh, from Central Specialist Crime, said, "[The patients] were unaware that Shah was carrying out unnecessary, invasive examinations on female patients for his own sexual gratification, after giving his victims misleading clinical advice." McDonagh added, "These offenses are particularly grave due to Shah's abuse of his position, and of the trust placed in him as a family doctor."