Ivanka Trump meets "charismatic" Sushma Swaraj in NY
Ivanka Trump meets "charismatic" Sushma Swaraj in NY
Sep 19, 2017, 11:49 am
1 min read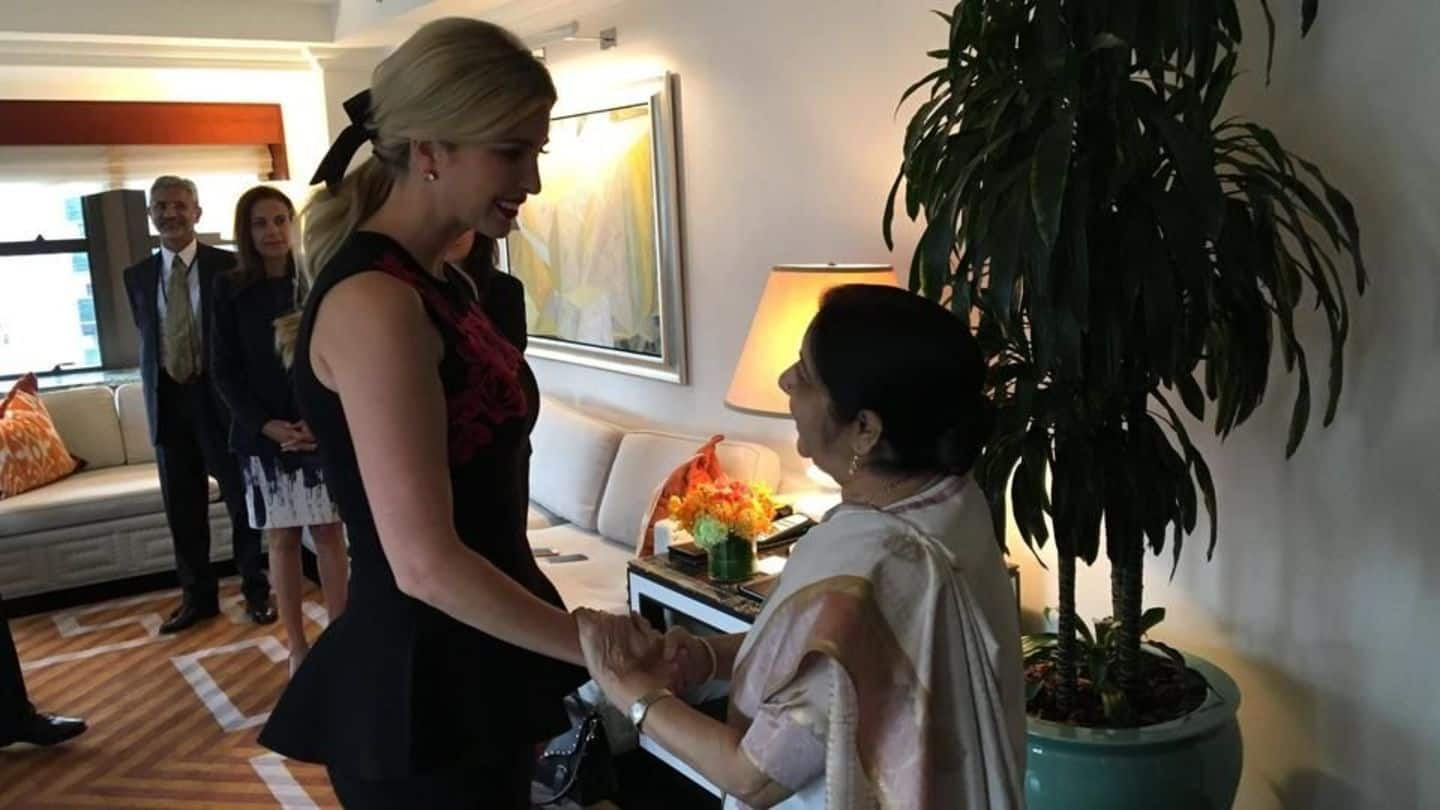 US President Donald Trump's daughter-cum-adviser Ivanka met the "charismatic" Indian Foreign Minister Sushma Swaraj on the sidelines of the UN General Assembly session in New York. "We had a great discussion on women's entrepreneurship, the upcoming #GES2017 and workforce development in the US and India," Ivanka later tweeted. The American president's daughter is set to visit India in November for the Global Entrepreneurship Summit.
'Was an honor to meet Sushma Swaraj'
Sushma Swaraj at the UNGA
Swaraj, who is leading the Indian delegation at UNGA, is staying in NY for a week. During her visit, she will hold around 20 meetings with leaders of different countries. On September 23, she will address the UNGA and leave for India a day later.